Productions
Another Paradise
by Sayan Kent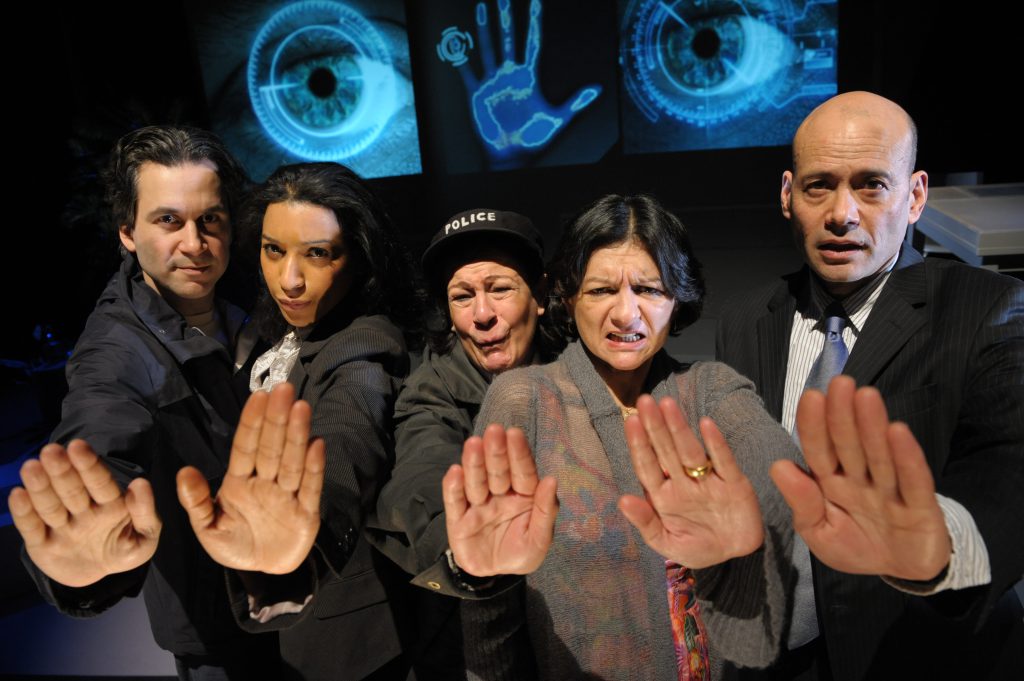 March - April 2009
London | UK Tour
Sex, Corruption and... Identity Cards. A contemporary comedy
Set in a familiar world not so far in the future when Identity Cards are compulsory and people are validated only by their digital ID in the National Identity Database.
But the system is crumbling; Identity fraud is endemic. Identities are being accidentally lost, corrupted and even deleted. There are those who don't officially exist. Yet the all-powerful system still decides who you are, even if you are sure you are really someone else…
Five people's work lives, homes lives, even their sex lives, are thrown into confusion when their official identities vanish with surprising and hilarious results.
This topical play took a witty and satirical look at a controversial government policy that will soon have a deep and far-reaching effect on our everyday lives.
Janet Steel's hi-tech vivid production used digitally generated scenery and soundscapes to create a world in which the increasingly unbelievable confusions of identity seem quite plausible, even logical; underlining the distortion of sense and normality that a world entirely reliant on digital identities will rapidly create.
Writer

Sayan Kent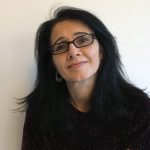 Sayan's plays include Tales of Birbal (Mashi Theatre, 2015/2017), My Big Fat Cowpat Wedding (Kali/BCT, rural tour 2014 & 2016), Endless Light (Kali/Southwark Playhouse), Another Paradise (Kali tour, shortlisted for the John Whiting Award), The Contract (joint winner of the Capital New Writing Festival, Birmingham). Recent short plays: Jessica (Arcola), Skin (Park Theatre). Sayan is also a […]
About the writer
About the play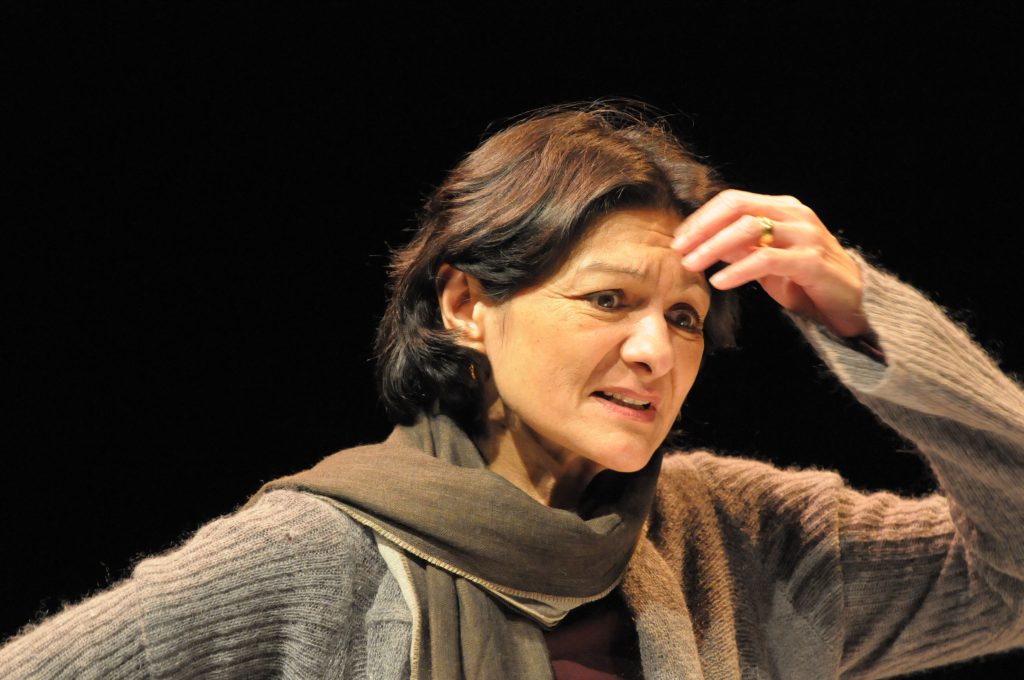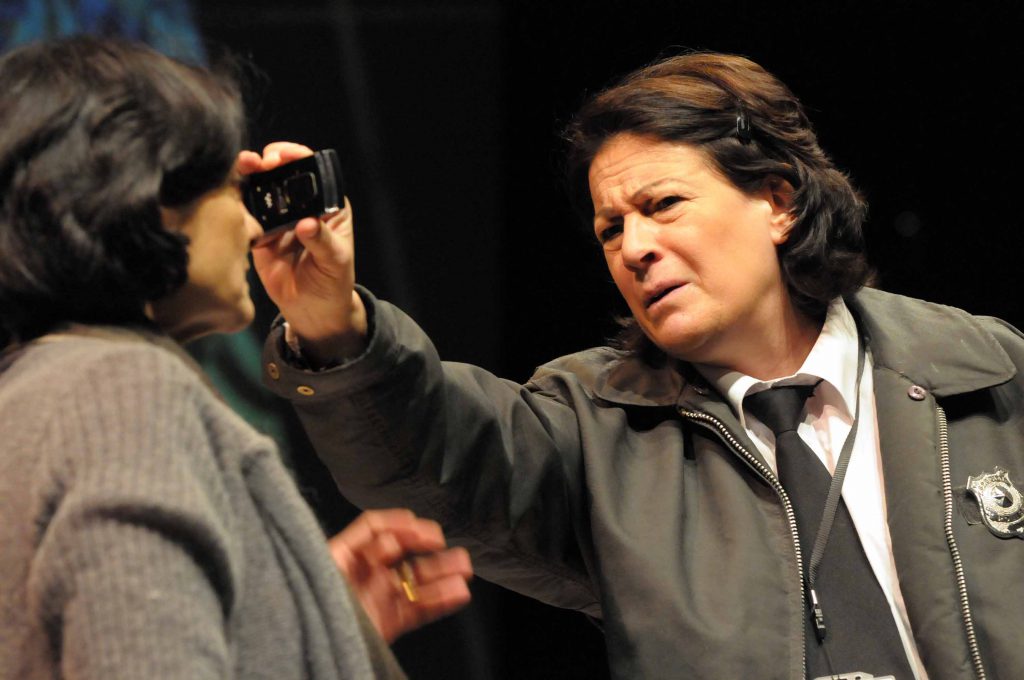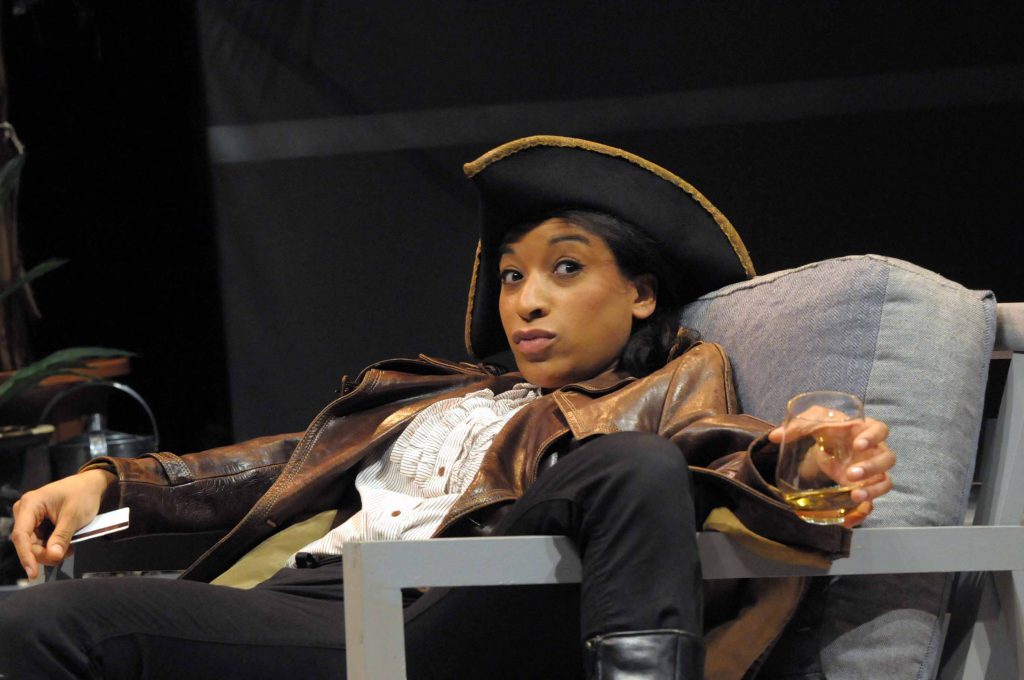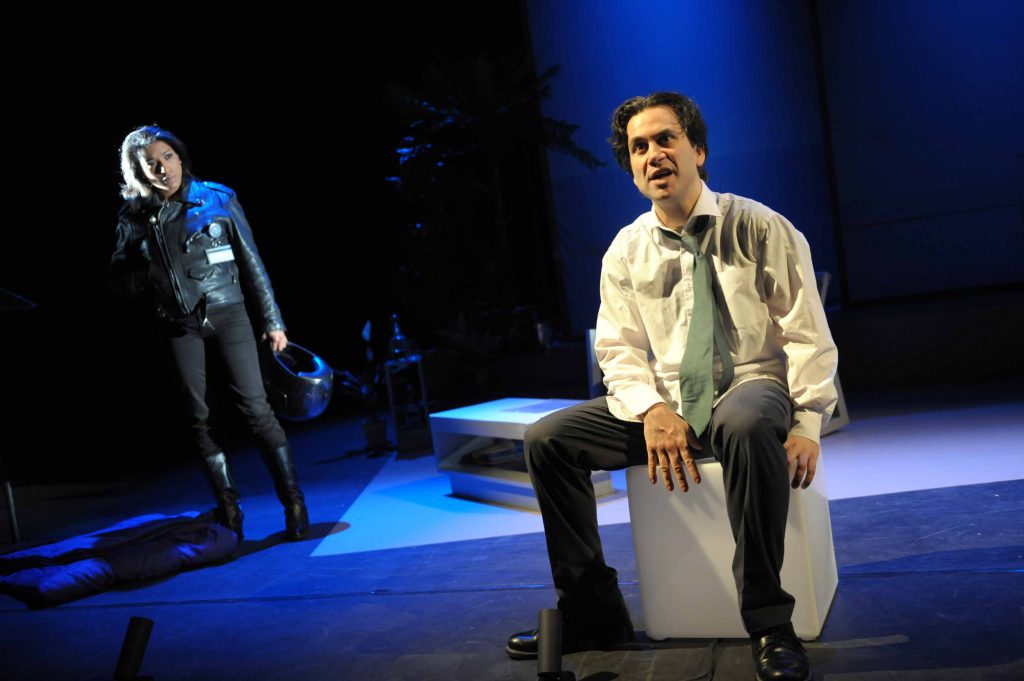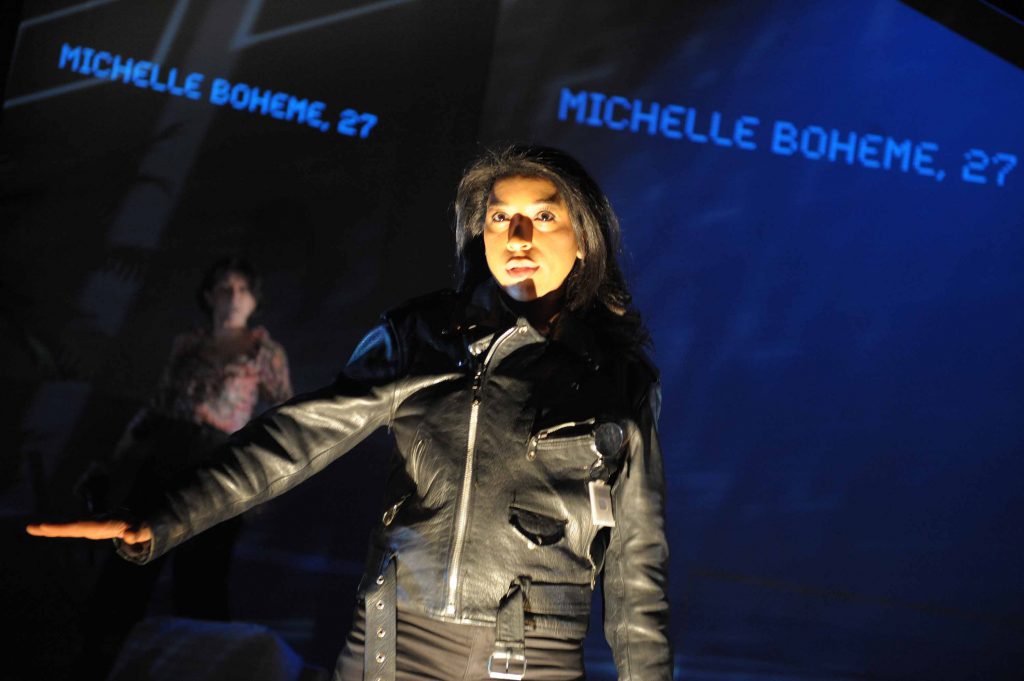 I was inspired to write this play when the identity card debate started to hot up. Around the same time, it was becoming clear that huge computer systems were unstable, unmanageable and ridiculously expensive. So how could the government even contemplate getting the entire population's biometric identities on a single computer? The potential for things to go wrong is too great to ignore. And what will it actually mean if all our personal information is at the fingertips of a civil servant … or a hacker? Does that violate our individuality – who we are, what we are? Does it make a mockery of our sense of freedom? What would happen to people who didn't qualify for full citizenship but still reside here? Identity theft is already a growing problem; hackers and criminals are never far behind the latest security development. If the biometric identity card becomes reality, it would move us as a nation into surreal territory. And that's just where this play is set…
Sayan Kent
Another Paradise is that rare gem that combines great comedy with political substance. Sayan Kent is able to take reality and stretch it and stretch it to extraordinary lengths, without letting it snap.
Janet Steel, Director.
Janet Steel's production is admirably slick, striking a fine balance between pointed wit and giddy surrealism
The Guardian
A thoroughly enjoyable play … a good piece of wacky English radicalism
The Scotsman
Refreshingly light-hearted… Makes impressive use of some hi-tech effects throughout
Fest Magazine
A clever new comedy, consummately performed that raises both laughter and disturbing thoughts
The Plymouth Herald
Venues
Opening in Manchester
Contact Theatre, Manchester
12 – 14 March – 8pm
Tour
Newcastle, Stockton, Leeds, Plymouth, Coventry, London
Cast | Creatives | Crew
Cast and Crew
Cast
Shelley King, Karen Mann, Chand Martinez, Sarah Paul, Richard Rees
Video Designer
Eva Auster
Stage Manager
Beth Hoare-Barnes
Assistant Stage Manager
Jessica Thanki