About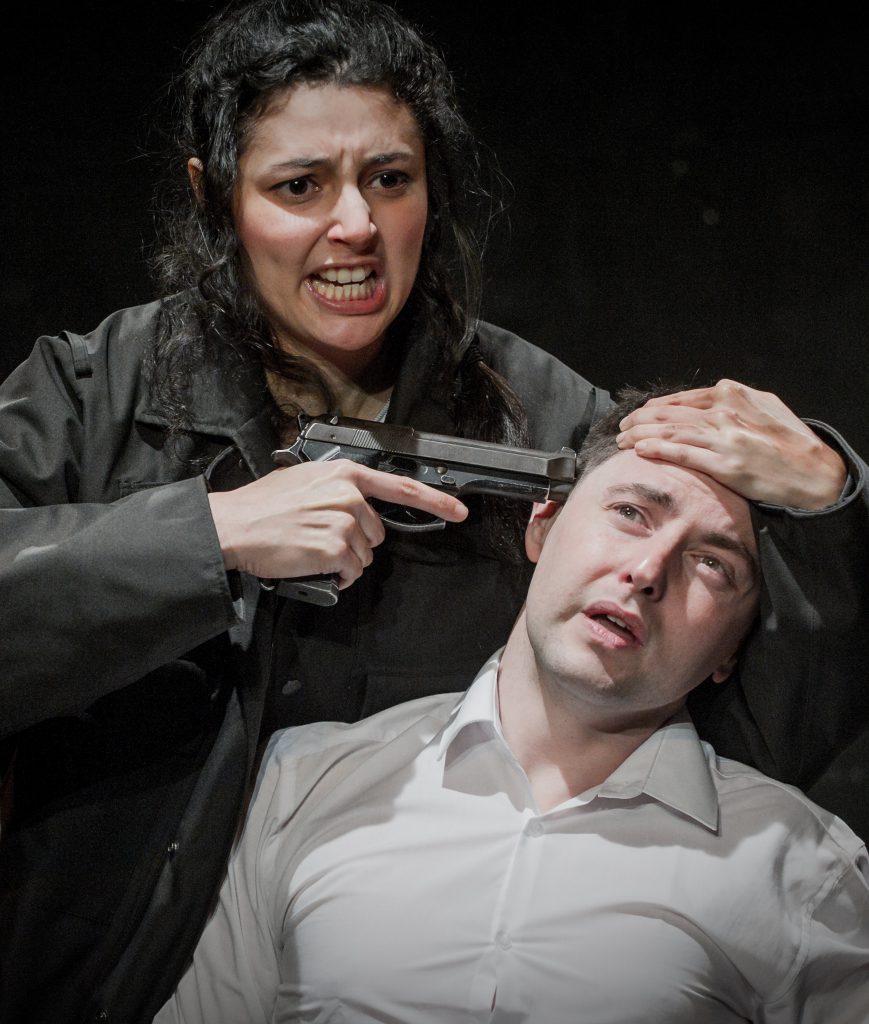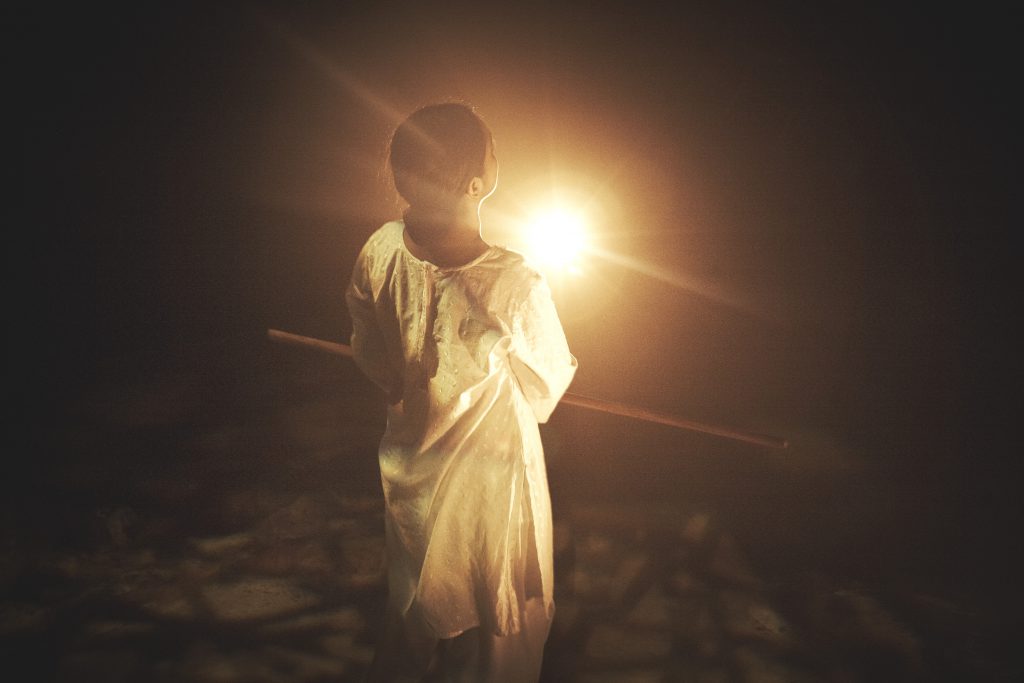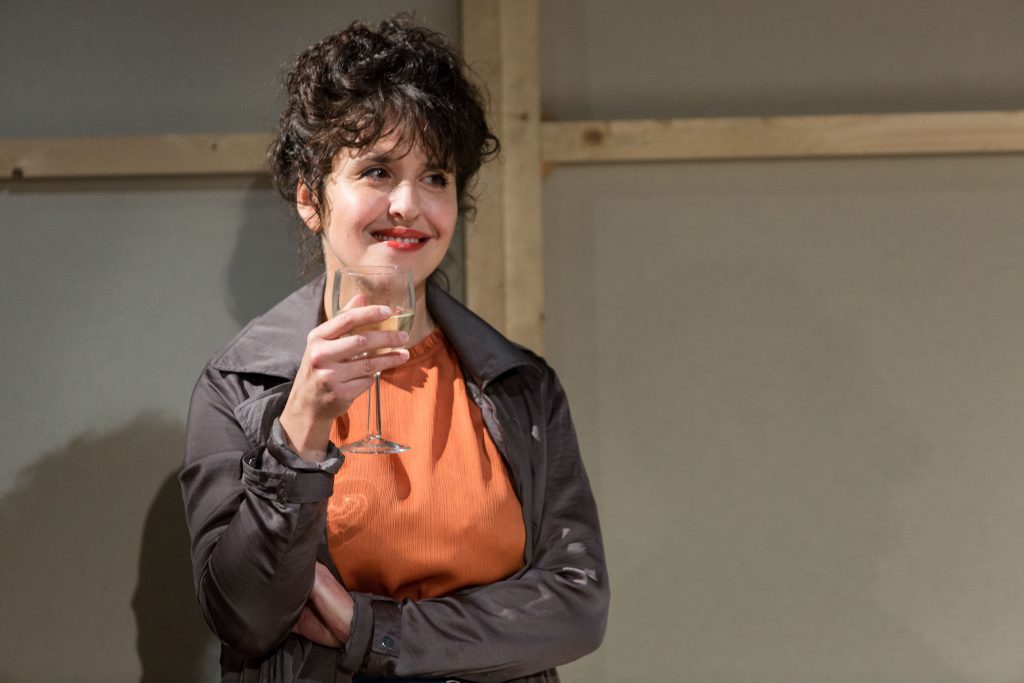 Kali offers unique opportunities in new theatre writing for women of South Asian descent
Each year we produce and tour a professional theatre production
We run Writer Development Programmes for both aspiring and experienced playwrights
Kali provides exciting opportunities for female theatre directors, dramaturgs and leading roles for South Asian actors
We produce striking, contemporary theatre for audiences from all backgrounds throughout the UK and beyond
Impact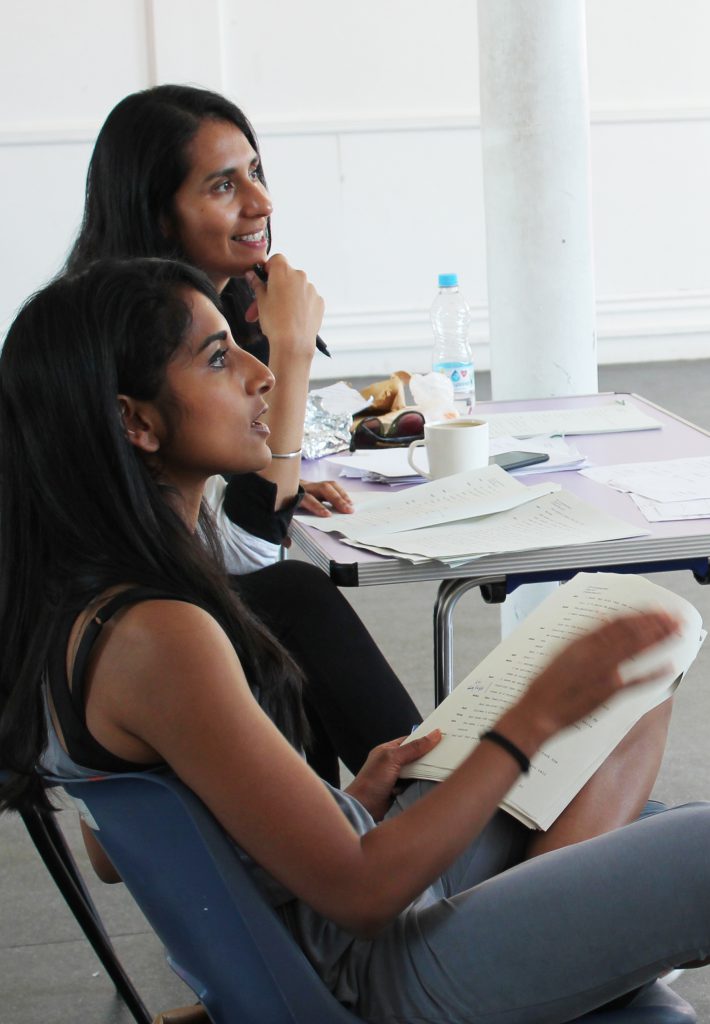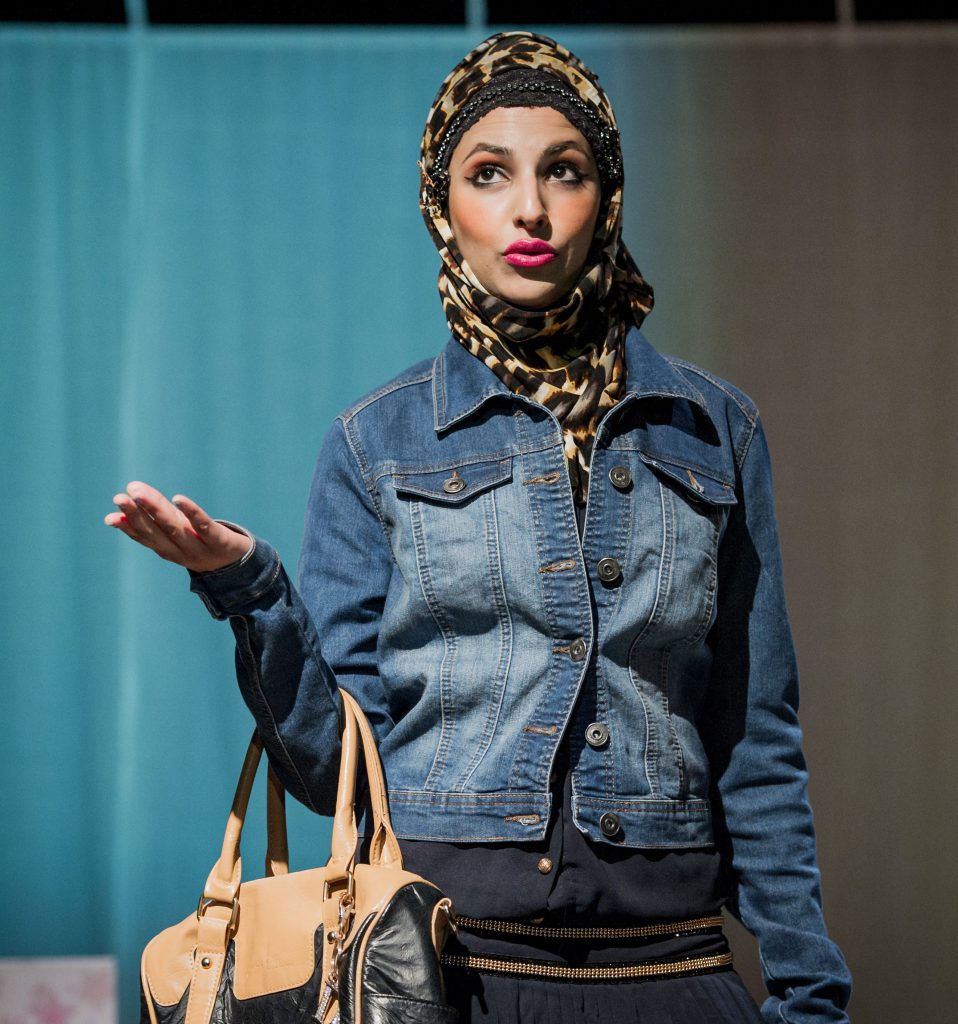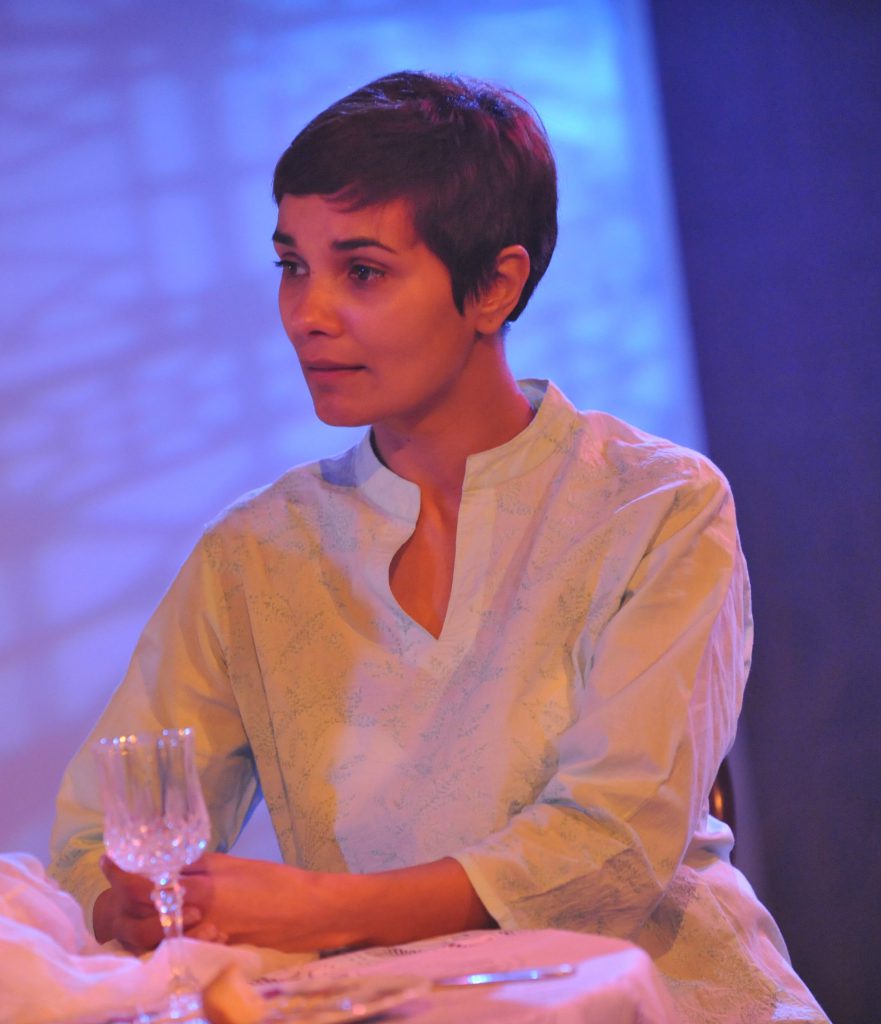 Kali has made a major contribution to putting greater diversity into British theatre onstage, backstage and in the audience to better reflect modern Britain and enrich its cultural life
In the five years from 2011 to 2016, 1,093 new plays were given their first public performance in the UK. Just 32 were by South Asian women writers and 64% of these were presented by Kali. Without Kali 's work during this period, just 0.8% would have been by South Asian women.
(Figures from research in the British Library Playscript catalogue)
Our writers have brought taboo issues into the public domain to increase awareness and inspire more open discussion.
Our work has empowered South Asian women to play a leading role in theatrical creativity.
Over the past 4 years, we presented 34 new plays in 219 performances to over 16,000 people, over half of which were outside London.
We have consistently attracted high levels of South Asian attendees – 38% for Ready Or Not. Seven times the South Asian UK average population of 4.9%.
Our last 3 shows attracted an average of over 32% non-regular theatre attendees, demonstrating our work is developing entirely new audiences.
During the past 4 years, we engaged 756 actors – 68% of which were BAME-showcasing them in leading roles and inspiring more diverse casting.
22 of the writers we were the first to present have gone on to write for other theatre companies and for TV and radio – making UK drama writing significantly more diverse.
These include:
Naylah Ahmed: Currently a core writer on BBC's The Archers
Sonali Bhattacharyya: Previously commissioned by Birmingham Rep, she's written episodes for Doctors, Eastenders, Holby City and Casualty
Farrah Chaudhry: Joined Royal Court Writers Group
Satinder Chohan: Kali toured her 1st play. Her 3rd play was produced by Tamasha, Soho Theatre & Coventry Belgrade. She is currently under co-commission by Bolton Octagon
Azma Dar: Commissioned by Leicester Curve. Developing work with BBC
Bettina Gracias: Several plays produced by the BBC and one at Arcola
Rabiah Husssain: Her debut full-length play Spun premiered at Arcola Theare. She is currently developing various scripts for the BBC, and was chosen for the 2019 Royal Court/Kudos fellowship
Sayan Kent: Commissioned by Mashi Theatre. She held a residency at Arcola Theatre with the Mosaic Opera Collective
Yasmeen Khan: Presented at Pleasance and by RIFCO. Working on EastEnders
Manjeet Mann: Short film produced for C4
Iman Qureshi: Winner of the 2018 Papatango Prize, and has further new commissions from Papatango, the Bush, English Touring Theatre and the Royal Court
Sharon Raizada: Storylining for Emmerdale
Harprit Sekhon: Her play was produced at Rose Theatre, Kingston
Sumerah Srivastav: Working on EastEnders
Manjinder Virk: Commissioned by Theatre Centre. Adopted by Soho Theatre
Yasmin Whittaker-Khan: Commissioned by Theatre Royal, Stratford East
Feedback from our writers:
"Kali's work is essential to writers whose voices would otherwise remain unheard."
"Being given a sense that your work is valid and you have something worth saying is priceless"
"A brilliant experience that has made a huge contribution to my development as an artist"
"I can't stress enough how much Kali has helped me to grow as a writer. Without that support I wouldn't have the confidence I have today."
Mission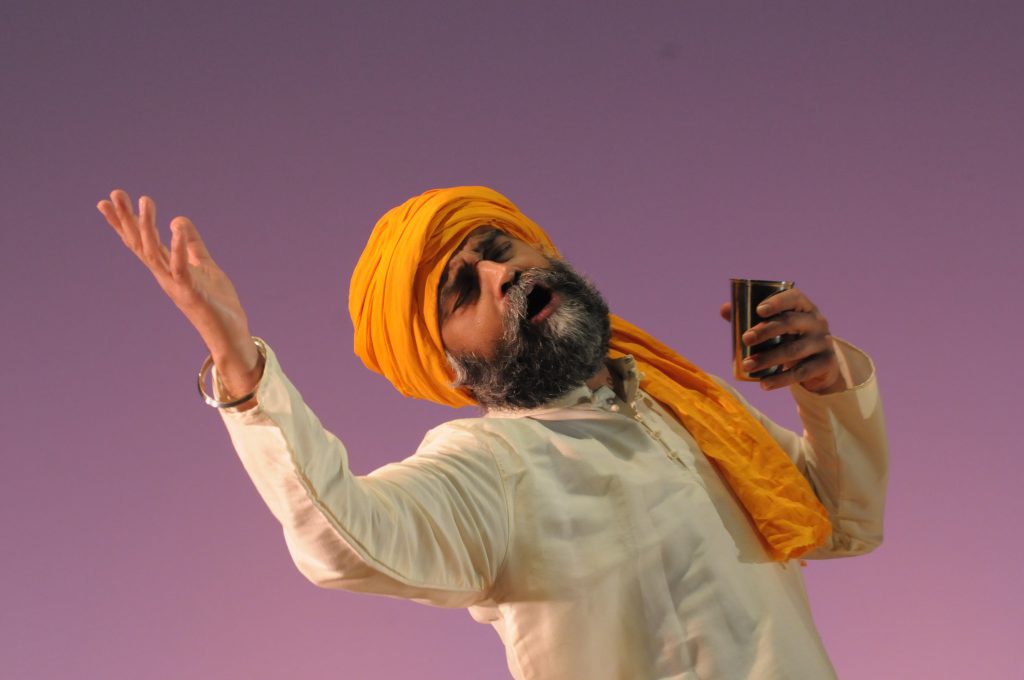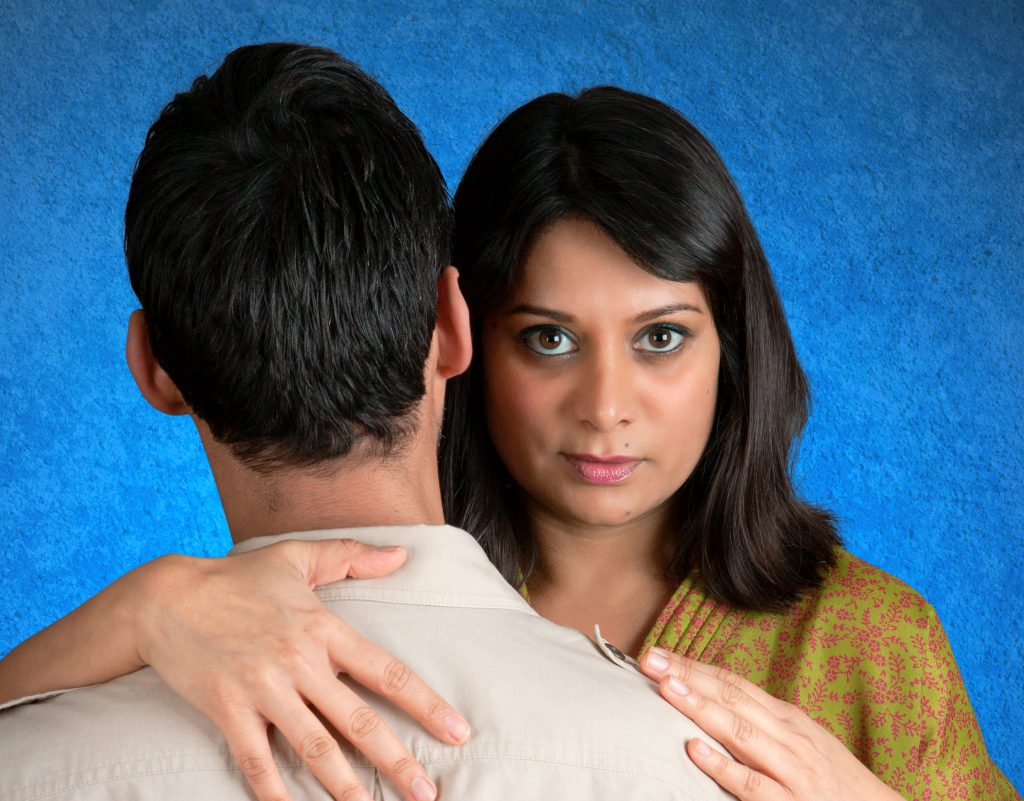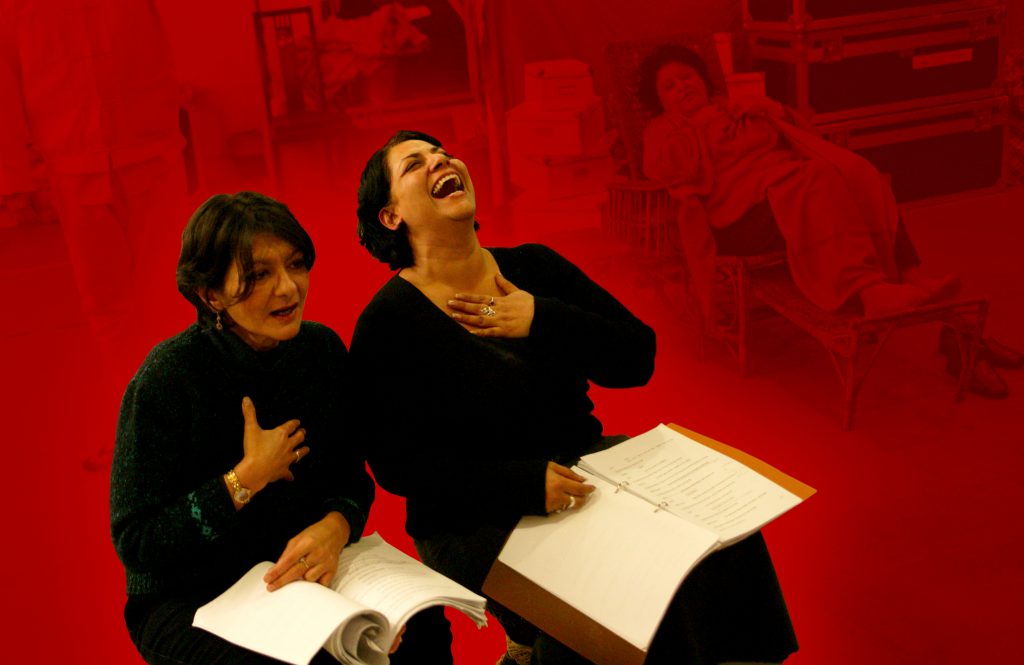 Kali Theatre develops and presents groundbreaking, thought provoking, contemporary theatre by women writers of South Asian descent that reflects and comments on our lives today
We seek out and nurture talented writers, bringing their experience and stories to audiences from all backgrounds to transform the theatre landscape and better reflect the diversity of modern Britain.
We work to:
• Inspire, develop and nurture women writers of South Asian descent
• Present high quality thought provoking new plays that challenge perceptions
• Reach out and develop South Asian audiences across the UK
• Attract new theatregoers for diverse work from all backgrounds
• Diversify the programming of mainstream theatres
• Provide leading roles for South Asian actors to showcase their skills and inspire more diverse casting
• Provide directing opportunities and training for female theatre directors of South Asian descent
• Develop regional, national and international partnerships to support the development and extend the reach of our work
We seek out original writers who challenge our perceptions. We focus on content and ideas as much as on style to present memorable theatre based on challenging and innovative ideas. We actively encourage our writers and audience to reinvent and reshape the theatrical agenda.
Kali aims to present the distinct perspective and experience of Asian women to people from all backgrounds and to celebrate that richness and diversity.
Kali is an Arts Council England National Portfolio Organisation
Kali is a member of the Independent Theatre Council and has Ethical Employer status
Kali is a resident company at The Albany, Deptford.
Partners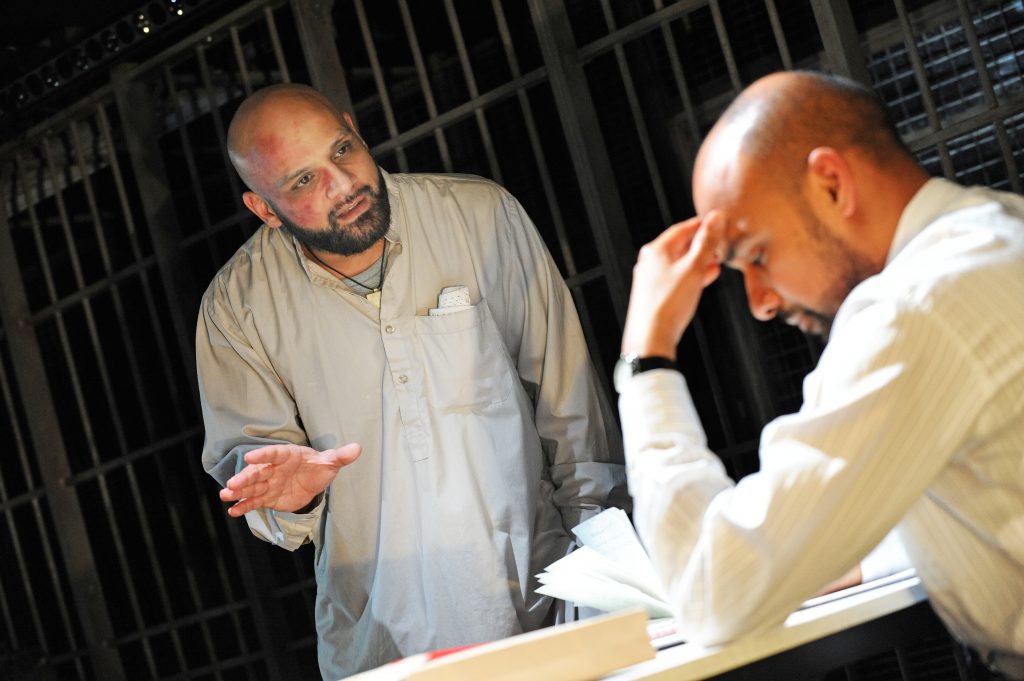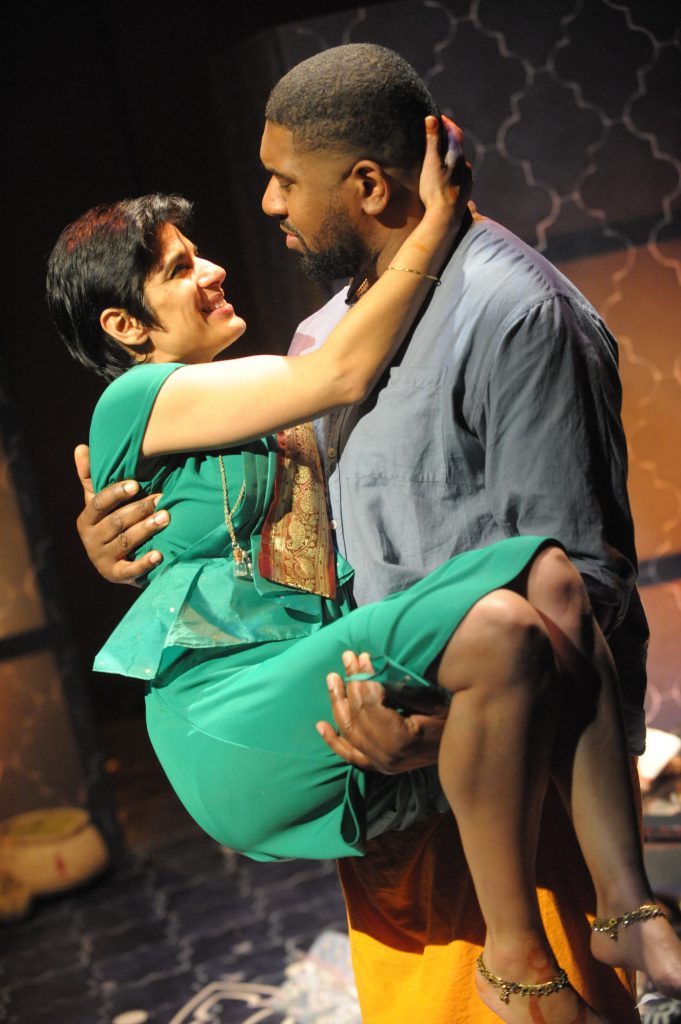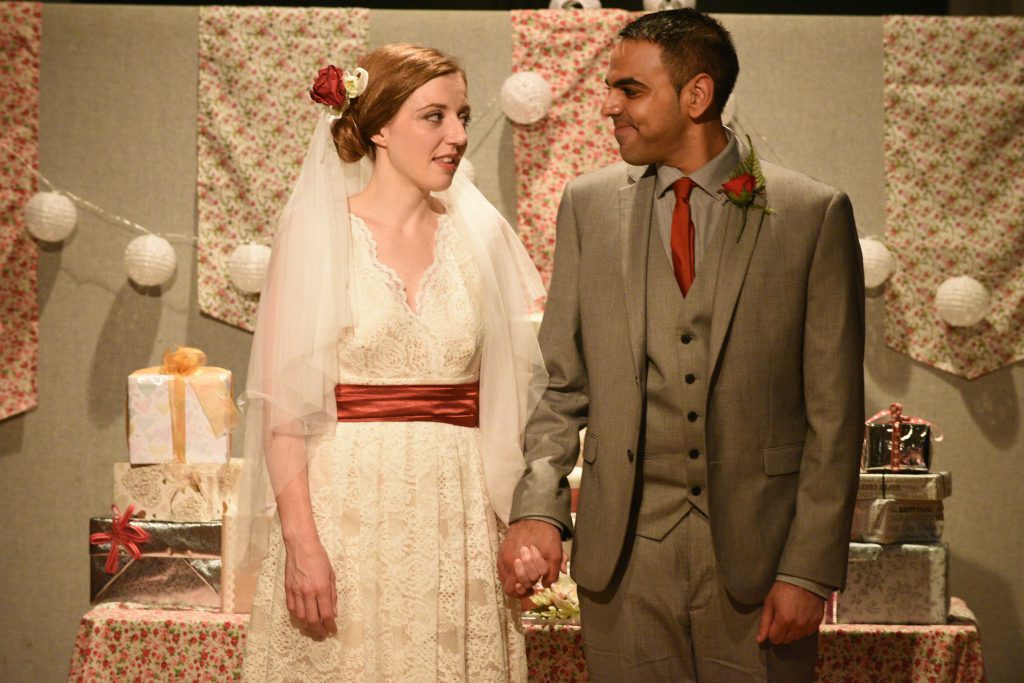 Kali has co-produced and/or presented work with
Arts Alive (Rural Touring for Shropshire & Herefordshire)
Feedback from venues:
"Kali have been a vital and successful part of our visiting work since 2008. The productions are always high quality, thought-provoking and approachable for our predominantly non BAME audience."
-Plymouth Theatre Royal
"It was an absolute pleasure to partner with Kali to deliver the London Discovery Programme. The final showcase was a complete sell-out with many first time visitors to the Pleasance. The quality of the writing, performance and direction was also outstanding. All four writers showed immense promise and I look forward to seeing where these plays go next!"
-Nic Connaughton – Head of Theatre at The Pleasance, London
Photos above L-R:
Mustapha– A co-production with Birmingham Repertory Theatre
The Husbands – a co-production with Pentabus Theare
My Big Fat Cowpat Wedding – a co-production with Arts Alive and Black Country Touring
History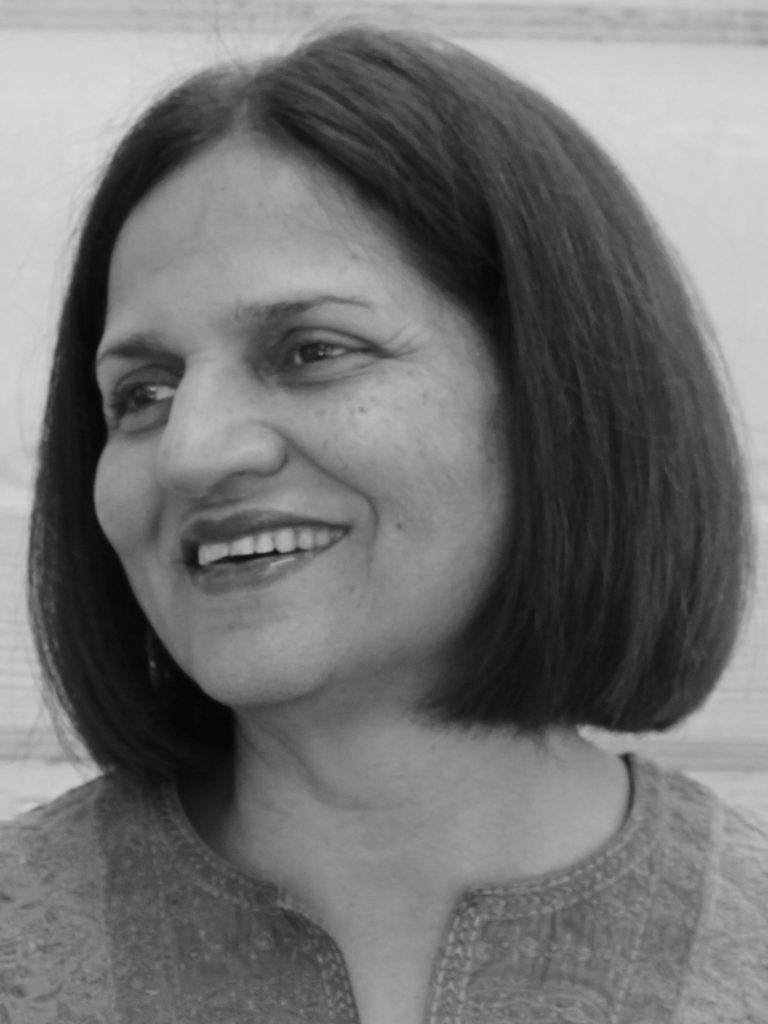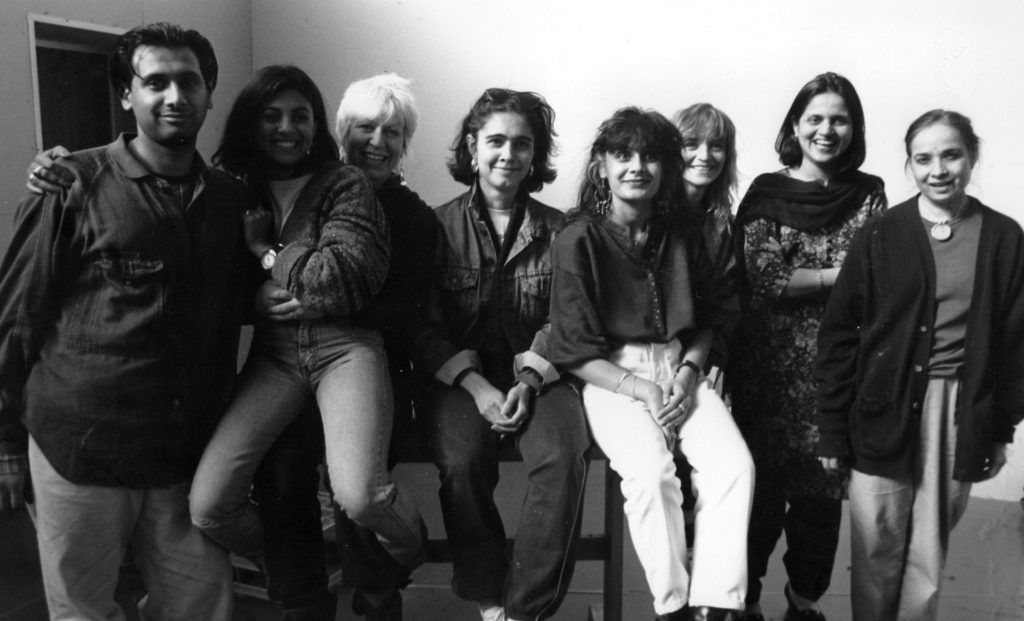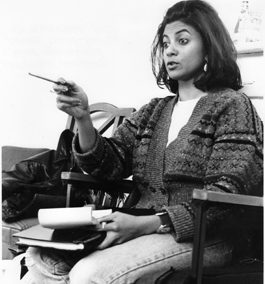 Kali Theatre was established in 1991 by the writer Rukhsana Ahmad and the director Rita Wolf. 
Here Rita describes how that happened:
"In 1990 I read in a local newspaper of the horrific death of Balwant Kaur, a Sikh woman murdered by her husband, in front of their children, for running away to a women's refuge. The tale triggered all my "hot spots". I felt outraged that Balwant's story did not receive the widespread news coverage I felt it warranted.
Then I heard through the grapevine about a writer who had been moved to turn Balwant's story into a drama and sought her out. "We have to do this play!" I remember saying to her. The writer was Rukhsana Ahmad and the play became Song for a Sanctuary, Kali Theatre's inaugural production.
Kali was formed after repeated approaches to established venues and companies for help to produce the play failed. We decided to do it ourselves. I was the director and we toured with an Arts Council grant (I remember hours spent battling through their red tape and paperwork) closing with a successful run at the Lyric Theatre Studio in London. The production was raw and real. Our audiences were consistently moved. We were on our way.
Many years on, Kali's contribution to developing the work of Asian women writers remains just as vital. VIVA KALI!
A small footnote: One of the rehearsed readings of Song for a Sanctuary featured a wonderfully game young actress who wanted to do something – anything – to help. She ended up pressing a buzzer offstage to indicate a doorbell and reading a small part. Her name was Nina Wadia…"
Rita Wolf
When Rita Wolf moved to New York, Rukhsana Ahmed assumed the role of Artistic Director. She takes up the story…
'I programmed, fundraised and ran writing workshops, and chose professional directors to work with our writers.
In 1994 we launched Stagecraft and Writers' Workshops at Oval House to develop new plays for the company. Following a summer break for writing/dramaturgy, plays were presented at Tara Arts and attracted a lively audience.
In 1995 we presented Joyoti Grech's Natural World directed by Anne Edyvean.
More development, dramaturgy and readings followed but fundraising was difficult without a charity structure. Tony Craze kindly offered to lead and Penny Gold and Helena Bell were amongst the wonderful women who agreed to become trustees giving a significant spur to Kali's future.
In 1999 we presented Love Comes in at the Window. This combined Anu Kumar's The Ecstasy with my adaptation of Manto's Black Shalwar.
In 2000-2001, my play, River on Fire, ran at the Lyric Hammersmith and also toured.
In 2001 we toured Singh Tangos by Bettina Gracias directed by Caroline Ward
In 2000 we presented Meri Kahani and in 2002, Meri Kahani, Meri Duniya –readings of plays written by members of Southall Black Sisters' Support Group for survivors of domestic violence.
I stepped down in 2002 when revenue funding for Kali demanded full time work.'