Team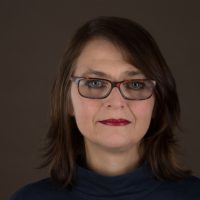 Helena Bell
Artistic Director
Helena became full time Artistic Director in December 2016.
She was previously Artistic Director of Pursued by a Bear Productions, a new writing theatre company she had led since 2006.  Helena directed several of the early Kali productions including Rukhsana Ahmad's acclaimed River on Fire at the Lyric Hammersmith (shortlisted for The Susan Smith Blackburn Award).  More recently Kali co-produced Kabaddi Kabaddi Kabaddi with Pursued by a Bear for The Arcola and a national tour.
At Pursued by a Bear Helena led innovative developments in New Writing and Internationalism and together with the writer/film maker Grant Watson created a multi award-winning co-production with American company Tiny Dynamite.
The Lamellar Project by Watson was conceived as a 'Skype' play and was produced both in the UK (Arcola Theatre & Tour) ) and in Philadelphia (renamed as Perfect Blue) during 2016\17. Her other commissions for the company were similarly global in setting and scope with plays located in Russia (Kalashnikov: in the Woods by the Lake  by Fraser Grace); Africa (Footprints in the Sand – a refugee themed double bill by Oladipo Agboluaje and Rukhsana Ahmad) and India (Kabaddi Kabaddi Kabaddi by Satinder Chohan).
From 1988 to 1998 Helena was Co-Artistic Director of Brighton's Alarmist Theatre. Here Helena experimented with new writing and form creating international work in Moscow (The Bedbug by Vladimir Mayakovsky in a new perestroika adaptation by Stephen Plaice); and site specific work in museums – Fossil Woman by Louise Warren (Lyric Hammersmith and National Museum's Tour); alongside dance/theatre – The Gatekeeper's Wife – text by Rukhsana Ahmad; choreography by Nahid Siddiqui (Watermans & National Tour). Alarmist also regularly played to great acclaim at The Brighton and Edinburgh Festivals (Pleasance, Bedlam and Richard de Marco theatres).
In 1996 Helena was awarded a prestigious year long Arts Council Director's Bursary which allowed her to specialise further in new writing at Colchester's Mercury Theatre and London's Theatre Centre. She followed this with numerous freelance productions across the U.K.  To date she has directed full productions of over 40 contemporary plays by living playwrights.
Helena has served as an Arts Council assessor on both the National Arts Council Team and for the former London Arts Board. She has regularly worked as a script consultant to playwrights at New Writing South and as a mentor to young artists on the No Strings Attached Scheme at Farnham Maltings.
Helena has also directed numerous graduation shows at accredited Drama schools across London and the South East – most notably at Drama Studio, Mountview Conservatoire and ALRA.
Helena has a mixed race heritage (Indian father/white British mother) and the extensive work she has done with a variety of Asian writers and artists has been a way for her to research, access and encounter aspects of her own heritage.
Read More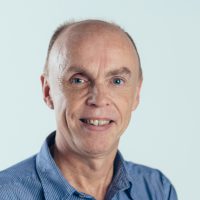 Christopher Corner
Executive Director
Chris has worked with Kali since 1999. He became Kali's General Manager in 2006.
A freelance theatre general and production manager, Chris has managed projects for many of the major new writing companies including Foco Novo, Joint Stock, Bristol Express, Paines Plough, Bright Red, Moving Theatre, The Half Moon, Yellow Earth Theatre, and Lifeblood Theatre Co. Also work with York Early Music Festival, Leicester Haymarket, Sheffield Crucible, Royal Court and the Royal Opera House. Recent projects have included a bilingual Ukrainian/Russian Troilus & Cressida in Kyiv.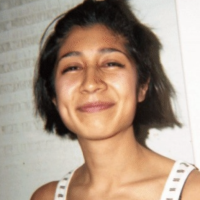 Nicole Latchana
Administrator
Having completed Kali's Discovery Programme at the start of her writing journey in 2016, Nicole is excited to be back as part of the team.  
As a digital content producer and writer, Nicole has supported projects for dozens of organizations such as Bush Theatre, London Bubble Theatre and Southwark Council.   
Other writing training includes The Channel 4 Screenwriting Course 2022, The Royal Court Writer's Group, and the MA in Writing for Stage and Broadcast Media at Royal Central.  Her plays have been on at several theatres including The Arcola and Southwark Playhouse.  
Nicole is the lead writer on Landing Bolts commissioned by Fio Theatre, a new play about queer ethnic majority skateboarders which will tour in 2024.   She has just received DYCP funding to explore her ancestral history through a horror lens.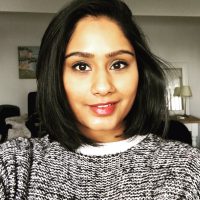 Jessica Thanki
Company Stage Manager
With a BA in Theatre Production, Jessica has been stage managing professionally for the last 10 years on various types of productions, some of which include: Double Dutch Espresso (Theatre Waah/Tristan Bates), Maybe Father (Talawa/Young Vic), Behna (Kali/Birmingham Rep), It Hasn't Happened Yet (Liz Carr, Studio Tour), Squid (Theatre Royal Stratford East, School Tour), Brixton Rocks (Tara Arts, tour), Tagore's Women (Kali/Southwark Playhouse), Sports Play (Just a Must, UK and International tour), Only Our Own (CTCo, Arts Theatre), Dea by Edward Bond (Sutton Theatres); Marco Polo: The Untold Love Story (ATC/ Shaw Theatre), Now Your See Me, Now You Don't (Immediate Theatre, School Tour), The Ruck (LB Theatre, Tour), Tales of Birbal (Mashi, Tour), Typhoon (Yellow Earth,Soho/Rich Mix), Clockwork Canaries (TRP, The Drum), Cathy (Cardboard Citizens, Tour).
Jessica studied Theatre Production at London Southbank University where Chris Corner taught her lighting in her 2nd year and in her 3rd year she interviewed Janet Steel and the cast of Zameen for her dissertation. Little did she know that she would go on to work with Kali as Assistant Stage Manager and re-lighter on Another Paradise which toured to the Edinburgh Fringe Festival and continue to work for the company on over a dozen further productions as Company Stage Manager, Stage Manager and Assistant Director between 2008 and 2018. Jessica loves working for Kali and being a part of the family and looks forward to what the future will bring for the company.
Read More
Kali Board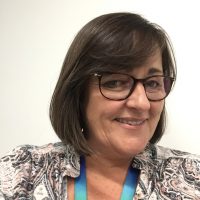 Alison McFadyen
Chair
Until March 2022, Alison was Group Head, Internal Audit for Standard Chartered Bank, having been at the bank since 1999 in various roles. This role was truly global and diverse, as the bank operates in more than 70 countries around the world. Although she has now semi-retired, she remains on the board of Standard Chartered Bank (UK). Alison is a keen musician and lover of the arts – she conducted her own opera group for 17 years, raising more than £70,000 for various charities, and she is on the board of trustees of the Orchestra of the Age of Enlightenment. She is also a trustee of GiveOut (an award-winning international LGBTQI community foundation).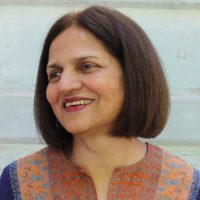 Rukhsana Ahmad
Rukhsana is a Playwright who has written several plays for stage and radio. River on Fire (Lyric Hammersmith) was Finalist for the Susan Smith-Blackburn International Prize. Her Radio 4 adaptation of J Rhys' Wide Sargasso Sea was a finalist for the Writers' Guild Award. Other work includes a novel, short fiction, screenplays and translations. With Rita Wolf, she co-founded Kali Theatre Company and ran it for eight years.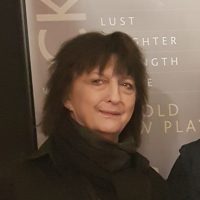 Penny Gold
Penny Gold is a Playwright and dramaturge/director/producer.  For BBC TV was a Script Editor and later Producer.  For ten years Commissioning Editor for BBC Radio Drama.  Dramaturgical work includes for RSC, Soho, Hampstead and the Nuffield.  Previously on the boards of the Soho Theatre and of the black company Temba.  She served on the Arts Council New Writing Committee.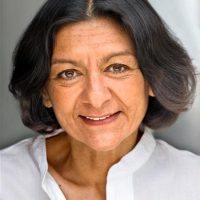 Shelley King
Shelley King was born in Calcutta.  She graduated from the Webber Douglas Academy of Dramatic Arts in 1977.  She has worked extensively as an actress in film, TV, radio and theatre, including the National, Royal Court, Young Vic and Soho theatres and in the West End. She is currently on screen as the outspoken matriarch Yasmeen Nazir in ITV's Coronation Street.
Shelley sat down with Artistic Director Helena Bell and gave her thoughts on Kali's work in theatre.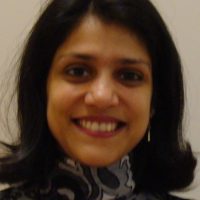 Shivani Mathur
Shivani Mathur is the founded of a finance company 606 Square. Prior to that, as a senior Managing Director, she was responsible for a global trading business at Deutsche Bank. In parallel with her near 25 year corporate career, she has worked as an artist and exhibited widely including at Bonham's London, the Royal College of Art, Institute of Contemporary Arts and at the cultural wing of the Government of India in London.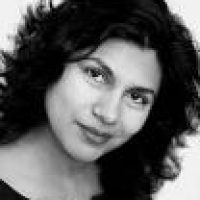 Shiroma Silva
Shiroma Silva is a BBC Film Maker, Journalist and Producer, producing films in genres varying from current affairs and documentaries to innovations in technology that offers new perspectives on the arts, politics and ways we view the world. Her programmes have won BAFTA/RTS awards, been cited in Critic's Choice and one was nominated for a special viewing at an international film festival in India. She also directs and script reads for theatre, and is exploring ways to interweave different artistic genres.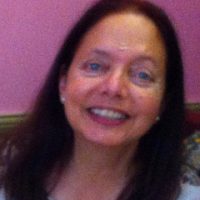 Jocelyn Watson
Jocelyn Watson grew up in Hong Kong of mixed Indian and English heritage. The Asian Women's Writer Collective was her first home.  In 2013 she won the Asian Writers Short Story Prize.  She is a qualified solicitor and a volunteer at the Haringey Migrant Support Centre.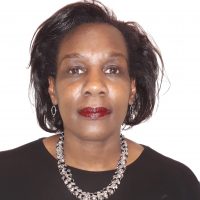 Elizabeth Cuffy
Elizabeth has been on the Kali board for over 11 years. She enjoys the variety of Kali plays that go through dramatugy from scripts to readings, workshops and performances on the stage.
She is the Chair of the board of trustees of St Andrew's Club, the oldest youth club in the world (founded in 1866).  St.Andrew's Club is a youth club for children and young people in South Westminster.
Her responsibilities include safeguarding, finance, fund-raising, staffing, directing governance, providing strategic oversight.
Past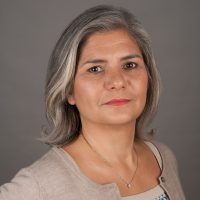 Janet Steel
Artistic Director
Janet was Kali's Artistic Director from 2002 – 2016. Janet now works as Programme Manager, Commonwealth Writers for the Commonwealth Foundation.
Janet was Kali's first full-time Artistic Director. For Kali she directed Sock 'em with Honey by Bapsi Sidhwa, Calcutta Kosher by Shelley Silas, Chaos and Paper Thin by Azma Dar, Deadeye by Amber Lone, Zameen by Satinder Kaur Chohan, A Thin Red Line by Sonali Bhattacharyya, Another Paradise by Sayan Kent, Behna by Sonia Likhari, Mustafa by Naylah Ahmed, Shared Memories, The Husbands by Sharmila Chauhan, My Big Fat Cowpat Wedding by Sayan Kent, Twelve, The Dishonoured by Aamina Ahmad, and over 25 readings of work in development.  She established Kali's reputation for presenting work that explored contemporary social and political issues.
Janet Steel began her career as an actress. Her theatre work includes Cinders, A Colder Climate (Royal Court Theatre), Blood Wedding (Half Moon), Romeo and Juliet (Sherman Theatre & Albany Empire), Oedipus Rex (Tara Arts). Television credits include: An English Christmas, The Bride, Gems, The Refuge, Shalom Salaam. Janet began directing in 1988 as assistant to Tessa Schneideman at Loose Change Theatre, producing UK premiers at BAC by Spanish authors, where she directed her first full-length piece, White Biting Dog. Directing includes: Behzti (The Birmingham Rep); April in Paris, Bretevski Street, A Hard Rain, Top Girls (Northampton Royal Theatre); Exodus (Millennium Mysteries at Coventry Belgrade); Brecht's Antigone, The Mother, Orpheus Descending, An Ideal Husband, Romeo & Juliet, The Knockey, Serious Money (Rose Bruford College).
Read More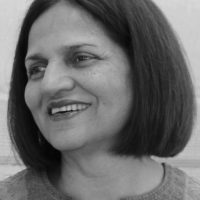 Rukhsana Ahmad
Artistic Director and Founder
Rukhsana was Artistic Director of Kali from 1993 to 2002
Rukhsana became Artistic Director of Kali in 1993 when Rita Wolf moved to New York. She programmed, fundraised, ran writing workshops, and chose the directors to work with Kali's writers to develop seasons of readings and full productions.
1994  Kali Launched Stagecraft and Writers' Workshops at Oval House to develop new plays that were presented at Tara Arts.
1995  Joyoti Grech's Natural World directed by Anne Edyvean
1999  Love Comes in at the Window…  combined Anu Kumar's The Ecstasy with her adaptation of Manto's Black Shalwar directed by Helena Bell
2000-2001  Rukhsana's play, River on Fire, ran at the Lyric Hammersmith and toured the U.K. directed by Helena Bell
2001 National tour of Singh Tangos by Bettina Gracias directed by Caroline Ward
2000: Meri Kahani and 2002, Meri Kahani, Meri Duniya – Readings of plays written by members of Southall Black Sisters' Support Group for survivors of domestic violence.