Productions
Black-i
by Sharon Raizada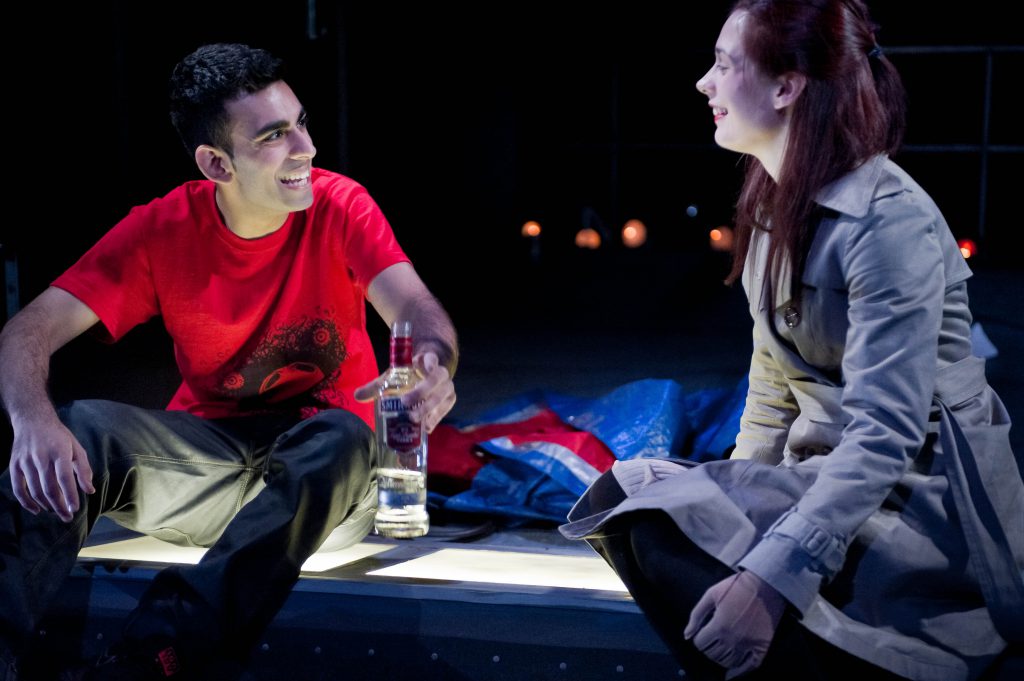 October - November 2010
Ovalhouse in association with 3Fates
An unconventional romance set on a rooftop at the dark heart of London.
Naz disturbs Rose dancing on the roof of a Mayfair mansion at 3 am. He's fixing a satellite dish. She's escaping her rich stepdad's party. She's in Paul Smith and an expensive headscarf. He's in low-slung jeans and a hoodie. He's Bengali. She's an English Rose. Rose has a secret. Naz has to pay a family debt in the morning. Both need out by morning. Rose makes a desperate proposition to Naz… Murder.
As the sun rises over London, clothes are shed and the truth exposed. Knife-crime, the pressures of youth and love on the edge are explored in this compelling, unconventional romance at the dark heart of London.
Writer

Sharon Raizada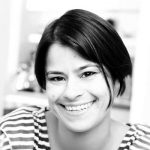 Sharon Raizada is a writer, script editor and teacher based in London. Her plays include Bitched (Tristan Bates Theatre), Black i (Oval House Theatre), After (Hampstead Theatre) and Lady Play (BBC Radio 4). Her work for television includes Apple Tree House (CBeebies) and Emmerdale (ITV). She is a graduate of the Royal Court Studio Group and has produced award-winning shorts.  Carries Raizada's trademark fieriness, physicality and shining satire – Asian Voice on Bitched.
About the writer
About this play
The play takes two very different worlds from within London and makes them collide on a roof high over the city. It's a clash between the working class Bangladeshi community of East London and the moneyed elite white class of Mayfair.
There is also a clash between kids and adults. The play deals the pressures and powerlessness of kids who may feel they must carry a knife, and how the weaknesses of adults can cripple their children. Although Naz brings the knife on the roof, the person wielding it at the end is not who you expect. The play looks at the extremes people will go to in order to protect their patch and their way of life from what they see as a threat, particularly the imagined Muslim 'threat' in London today.
The play explores the hijab and its covering up of the body. By reversing the notion of the hijab and applying the idea of covering up to a privileged white girl I'm hoping to show that the restrictions that we stereotypically associate with Islam can equally apply to upper-middle-class white girls. They may be under equal pressure to conform to their family's ideas of how they should behave and whom they should be with. Everyone, from every culture, has 'acceptable' codes of behaviour and it is easier for all of us if we stay within our limits. But there are great possibilities if we don't.
Black-i looks at the interaction of races in contemporary London and the stresses and pressures on kids today, but first and foremost it is at heart a weird love story between an Asian boy and white girl with characters we care about, set on a Mayfair roof at night. With knives.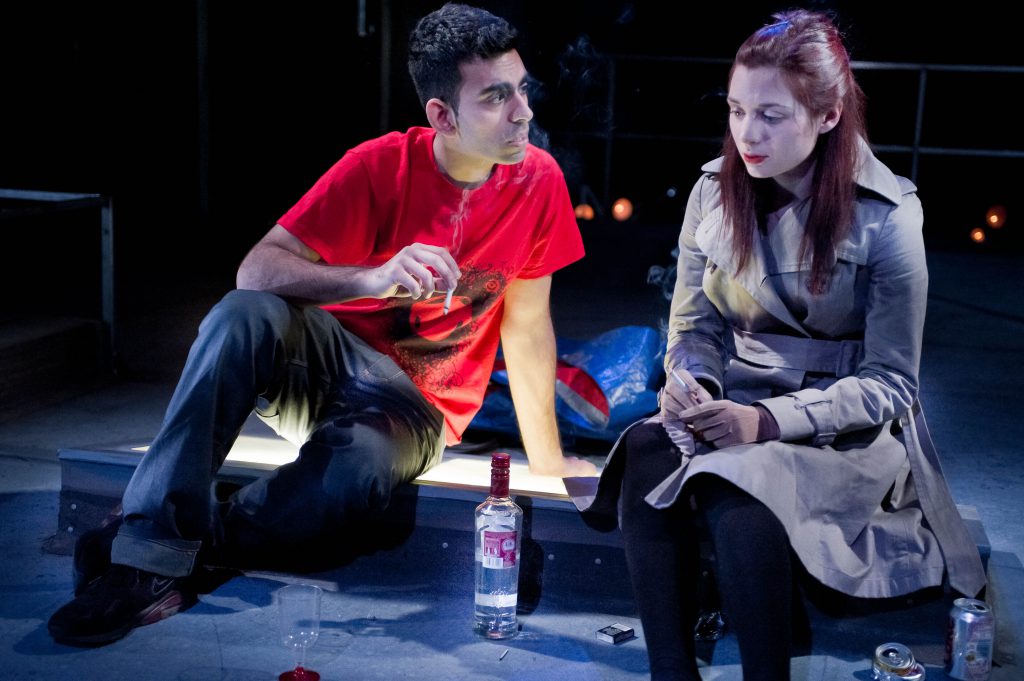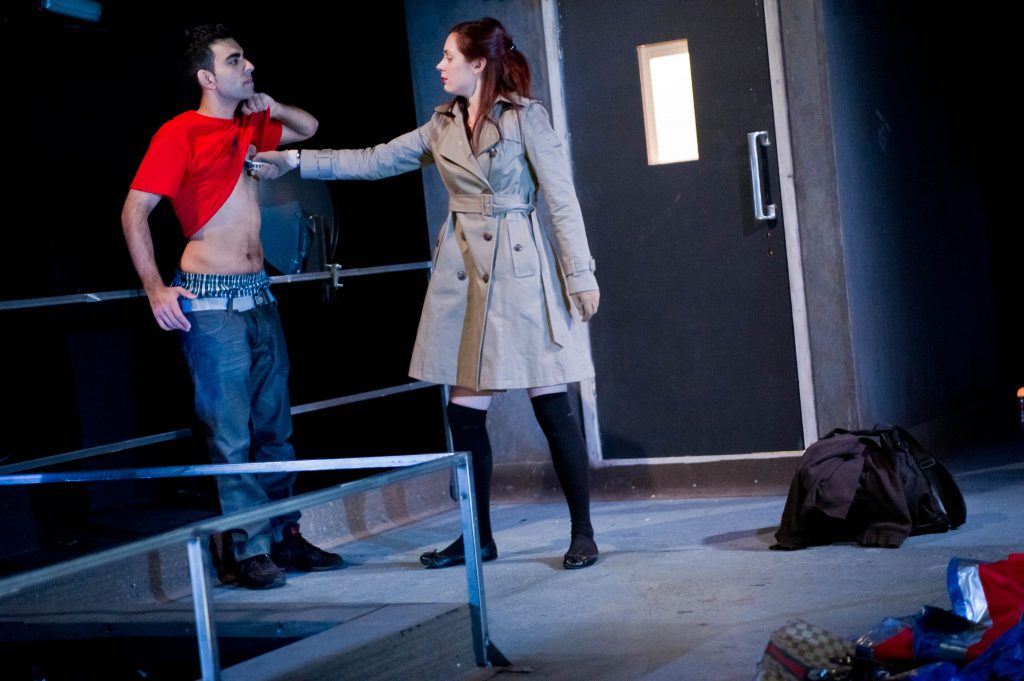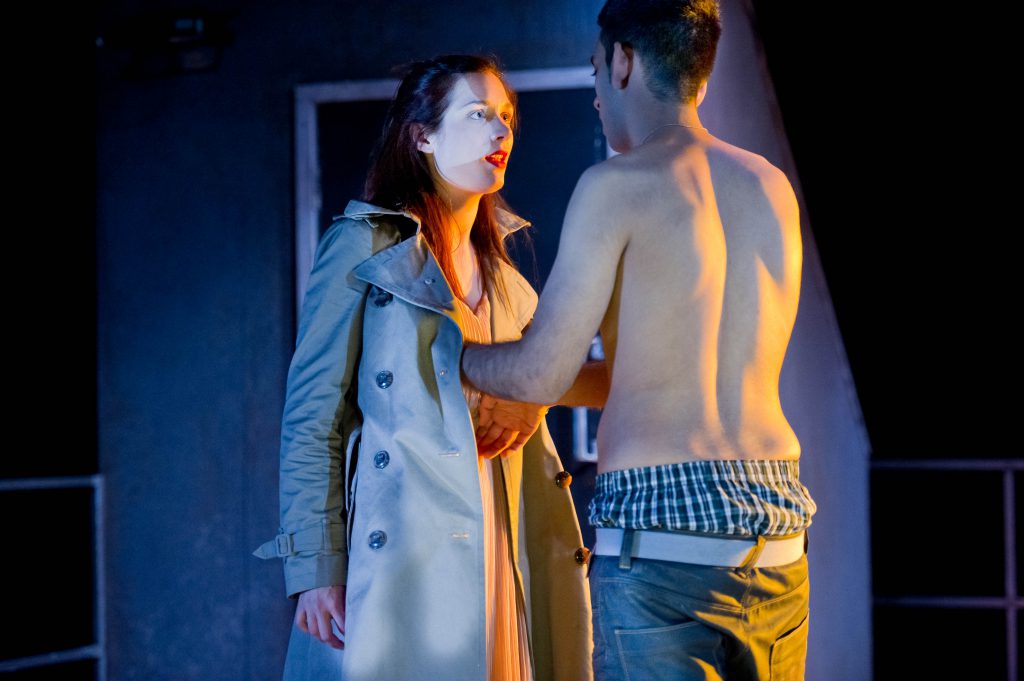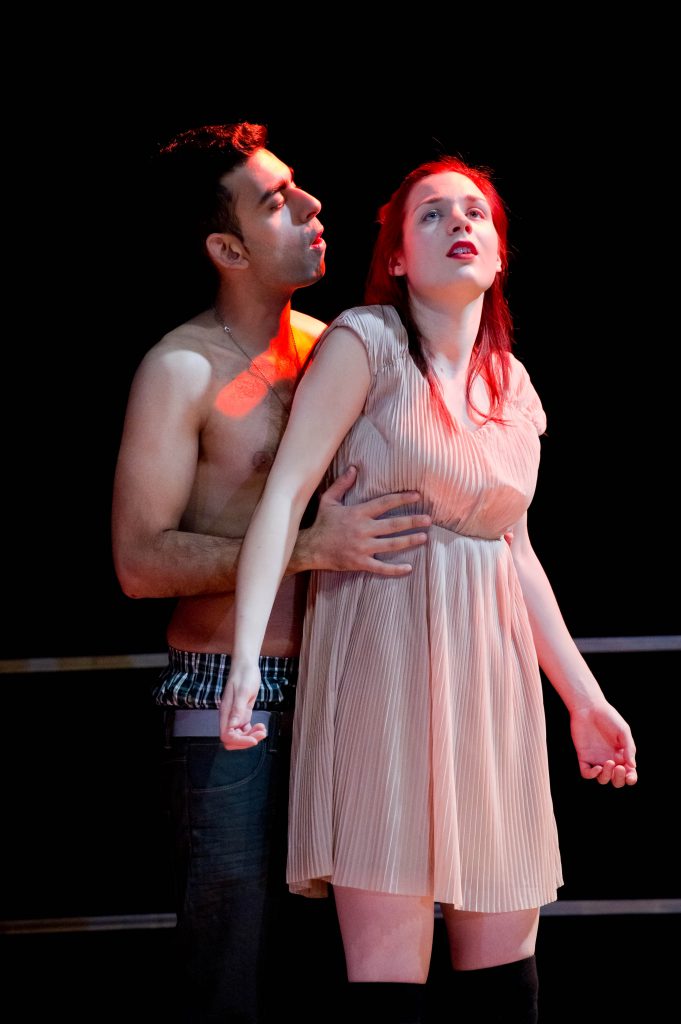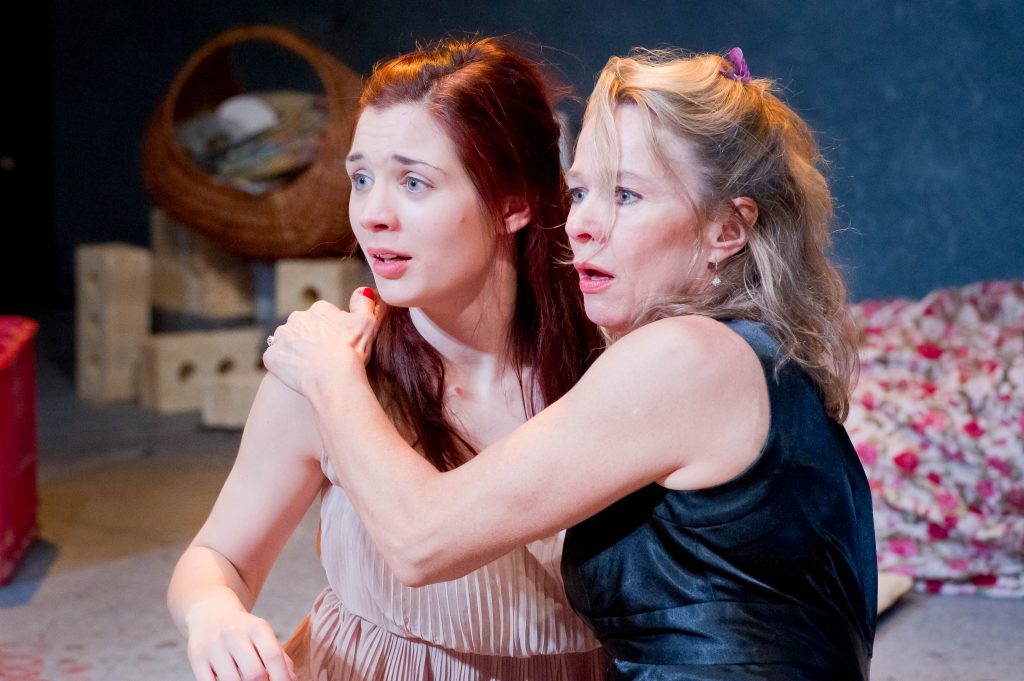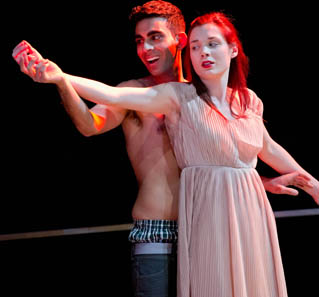 Poonam Brah's skillfully directed staging draws a distinct parallel between the ceremony of religion and of sleazy seduction…
Times On Bells
Venues
Ovalhouse
52-54 Kennington Oval, London SE11 5SW
Tuesday 19 October – Saturday 6 November 2010 8:45 pm
Cast | Creatives | Crew
Cast and Crew
Cast
Gina Abolins, Waleed Akhtar, Louise Bangay
Lighting
William Reynolds
Movement
Elizabeth Ballinger
Stage Manager
Jessica Thanki