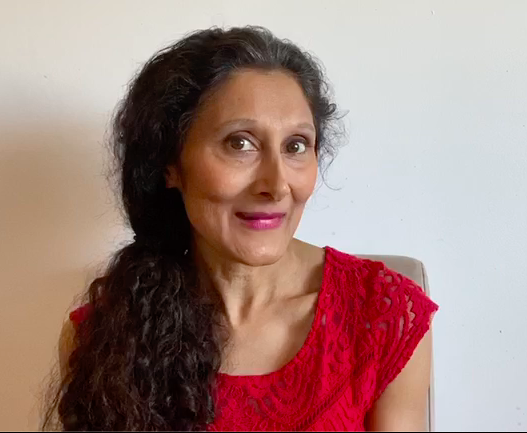 COVID-19 might have temporarily changed the way we make and experience theatre, but we are still committed to supporting our writers and actors to create it, and make it available to our audiences.  So we have commissioned Kali SOLOS a mini series of monologues, written by Kali writers in response to the current crisis, and performed and recorded in isolation by Kali actors.
Watch Jakinta, the first of our Kali SOLOS below:
Jakinta
Performer – Sakuntala Ramanee
Director – Helena Bell
Watch Walking With Jelly Babies
The beloved character from My Big Fat Cowpat Wedding is back again to talk about that eventful country reception and more importantly…his favourite sweet!
Walking With Jelly Babies
Performer – Aaron Virdee
Director – Helena Bell
Watch Last Thursday
Powerful and passionate, tender and funny, Last Thursday catches a glimpse into the life of a key worker.
Last Thursday
Performer – Suzanne Ahmet
Director – Helena Bell
Watch The Last Clap
Beginning from the last round of applause from theatre audiences to the last Thursday clap for care workers and the NHS, The Last Clap follows the journey of a young woman navigating a transition from centre stage as an actress to the frontline as a care worker.
Writer Nessah Muthy fuses heartwarming resilience with poignant reality to document the sudden and stark changes of life in lockdown.
Performer – Mona Goodwin
Director – Helena Bell