Productions
A Thin Red Line
by Sonali Bhattacharyya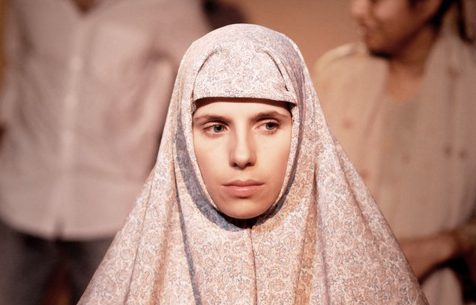 November 2007
UK Tour
A co-production with Birmingham Repertory Theatre and Black Country Touring
A young couple return home to confront the fault lines of prejudice and cultural division that had driven them to find sanctuary just a few miles down the road in Birmingham.  Reflecting a real slice of life in the Black Country, A Thin Red Line explores today's social and cultural partitions, both hidden and visible, in the way we see other people's loyalties, religion and sense of home.
This thought-provoking new commission from Midlands born writer Sonali Bhattacharyya (South Bank Award nominee for White Open Spaces), was inspired and provoked by a series of workshops with a diverse range of Black Country community groups, using the 60th anniversary of the partition of India as its starting point.
Writer

Sonali Bhattacharyya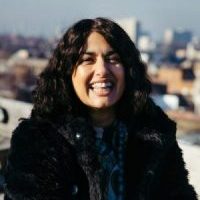 Sonali Bhattacharyya is an award-winning playwright (Sonia Friedman Production Award, Theatre Uncut Political Playwriting Award) whose credits include Megaball (National Theatre Learning), Slummers (Cardboard Citizens/Bunker Theatre), The Invisible Boy (Kiln Theatre), 2066(Almeida Theatre) and Two Billion Beats (Orange Tree Theatre). She is a graduate of the Royal Court Writers' Group, the inaugural Old Vic 12, and Donmar Warehouse's Future Forms Programme. She is […]
About the writer
About the play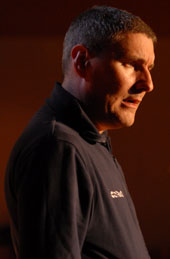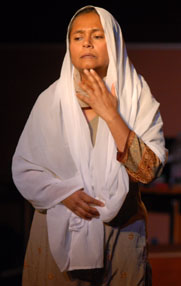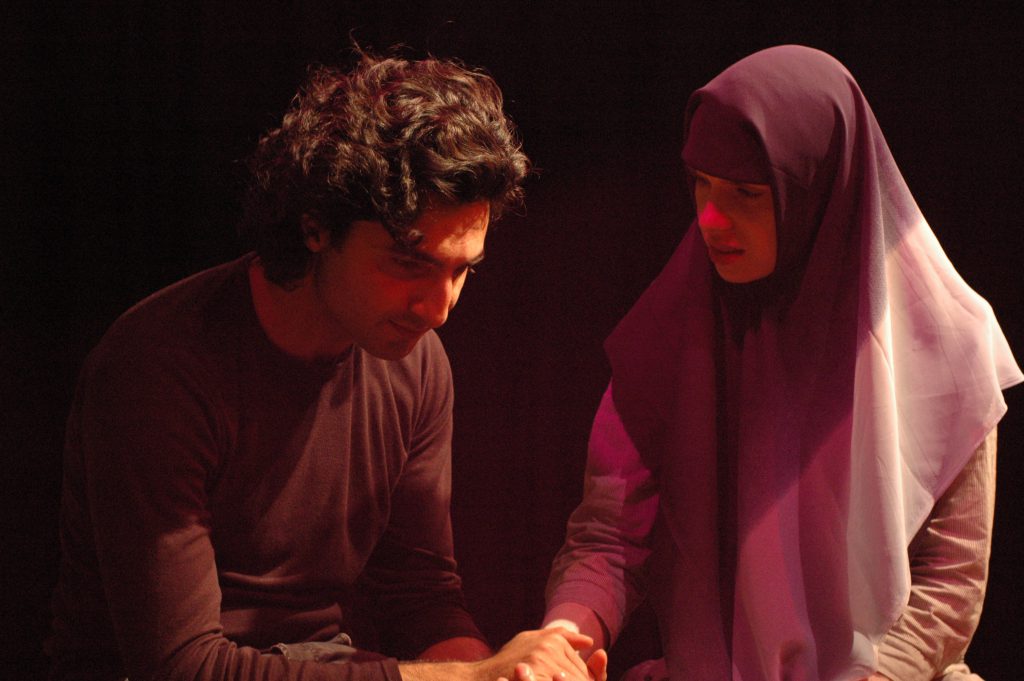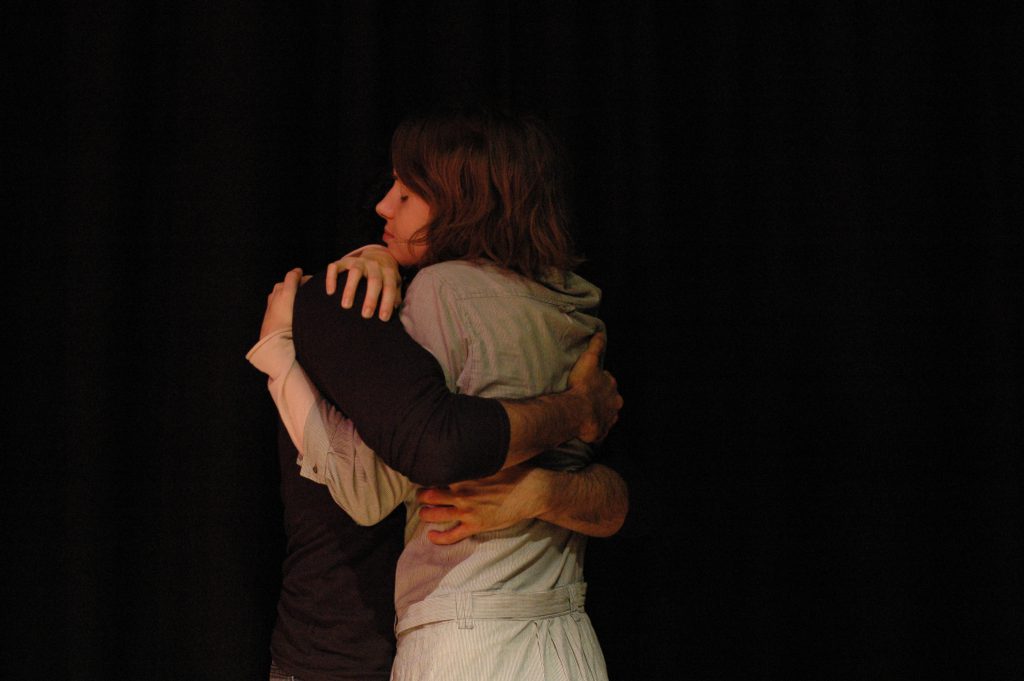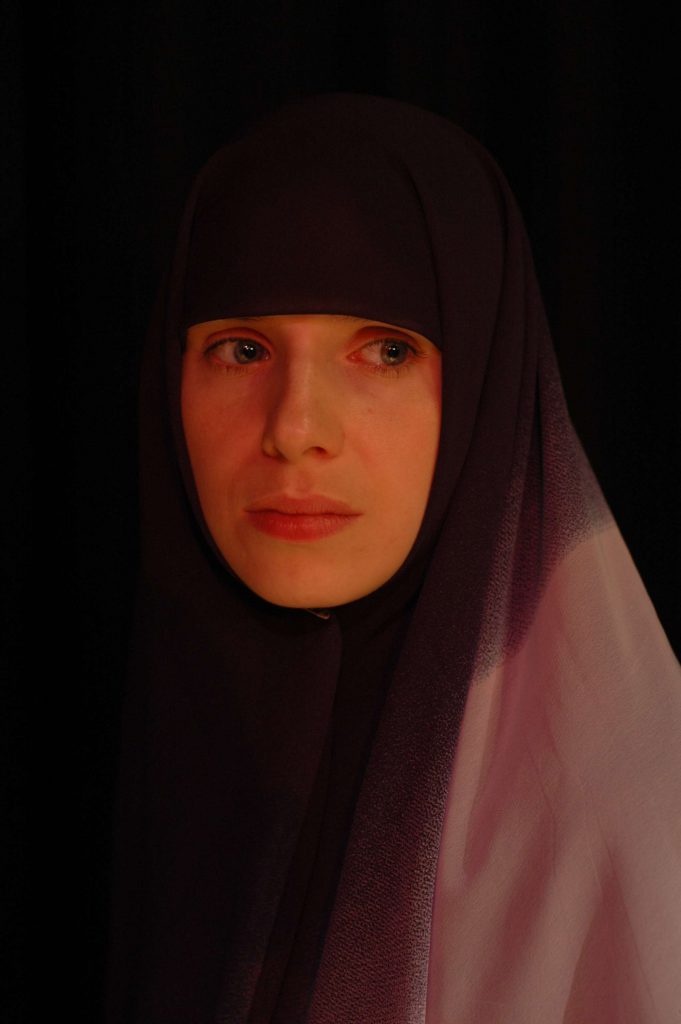 Where do you belong if you are no longer welcome at home?
A Thin Red Line grew out of a series of workshops with diverse community groups in the Black Country and Birmingham, each starting with the central question: What does partition mean today?There seemed to be a contrast between the kindness and generosity expressed by these groups towards others, and the way they lived, which was largely segregated, with little crossover between diverse communities outside of places of work and education.  The issue of who transgressed these boundaries and the consequences for them when they did come up several times in the workshops.  This inspired the characters of Pamela and Irfan and the play explores what happens when the couple return home to the Black Country after ten years away to confront the ignorance and prejudice that drove them away. 
Sonali Bhattacharyya
The story was very true to life. A true reflection of what's going on in the world today between different cultures and how they're divided because people tend to stick to their own types.
Audience Response
It was a chance to highlight particular issues, prejudices and joys faced by the women
Naz Koser, Director of Ulfah Arts
Venues
TOUR SCHEDULE
Wed 7 Nov     7pm          Ulfah Arts
Thu 8 Nov     7.30pm     Community Action Project
Sat 10 Nov     4pm          Smethwick Library
Mon 19 Nov   7.45pm    The Rep – The Door
Wed 21 Nov   7.30pm    Gujarati Hindu Social and Cultural Centre
Fri 23 Nov     7.15pm      Soho Theatre Studio
Sat 24 Nov    7 .45pm     Watermans
Tue 27 Nov    7.30pm     Arena Theatre
Cast | Creatives | Crew
Cast and Crew
Cast
Pushpinder Chani, Rebecca Clarke, Gregg Hobbs, Bharti Patel
Dramaturg
Caroline Jester
Stage Manager
Katie Burrows, Simon Sinfield
Project Manager
Chris Corner
Graphic Design
Arnim Friess