Productions
Homing Birds
by Rukhsana Ahmad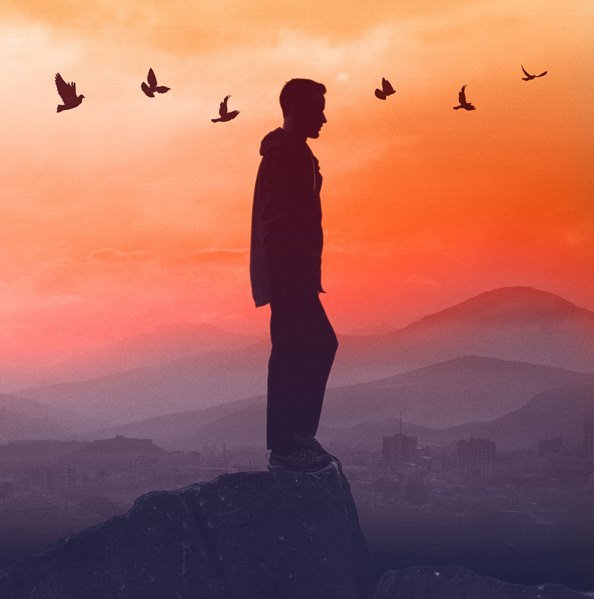 Autumn 2019
Plymouth, Salisbury, Hornchurch, Leicester, London
Can a place ever be home without a connection to family and roots?
Young Afghan refugee Saeed desperately wants to reconnect with his roots and find his long-lost sister. So he leaves his adoptive family in London and returns home to Kabul to work as a doctor, eager to contribute to rebuilding a new Afghanistan. But here past and present collide and Saeed must face up to the reality of his changed world.
This moving and thought-provoking play asks if a place can ever be home without a connection to family and roots?
Nominated for Best Stage Production in the 2020 Asian Media Awards
Reviews:
**** 'a work of significance and spirited potency, a deep and intelligent examination of people and themes too rarely presented on stage'                                                                                  – thespyinthestalls
'There's much to appreciate about Homing Birds…the writing is insightful and agile…The performances shine through, and with Helena Bell's direction come bursts of vibrant energy' -The Stage
'This is a rich and fascinating story, and the actors imbue it with a wonderful warmth.
Helena Bell's direction is pacy and precise, ensuring that the story is brought to life in a dynamic and absorbing way…Homing Birds is very thought-provoking…the writing is beautiful… a rich and evocative play that is well worth seeing' – My Theatre Mates
Writer

Rukhsana Ahmad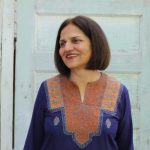 Rukhsana is a playwright, writer and translator. Stage plays include: Song for a Sanctuary, Gatekeeper's Wife, River on Fire, Mistaken: Annie Besant in India and Letting Go. For BBC Radio, besides originals, she has adapted: Nawal El Saadawi's Woman at Point Zero, Jean Rhys' Wide Sargasso Sea, R. K. Narayan's The Guide, Kiran Desai's The […]
About the writer
About The Play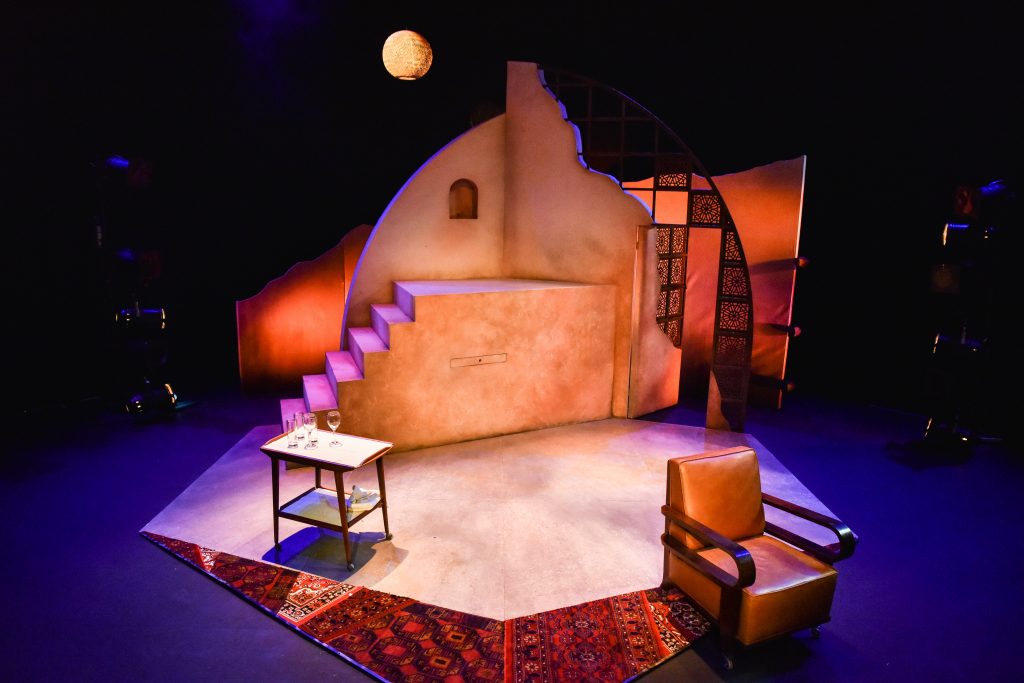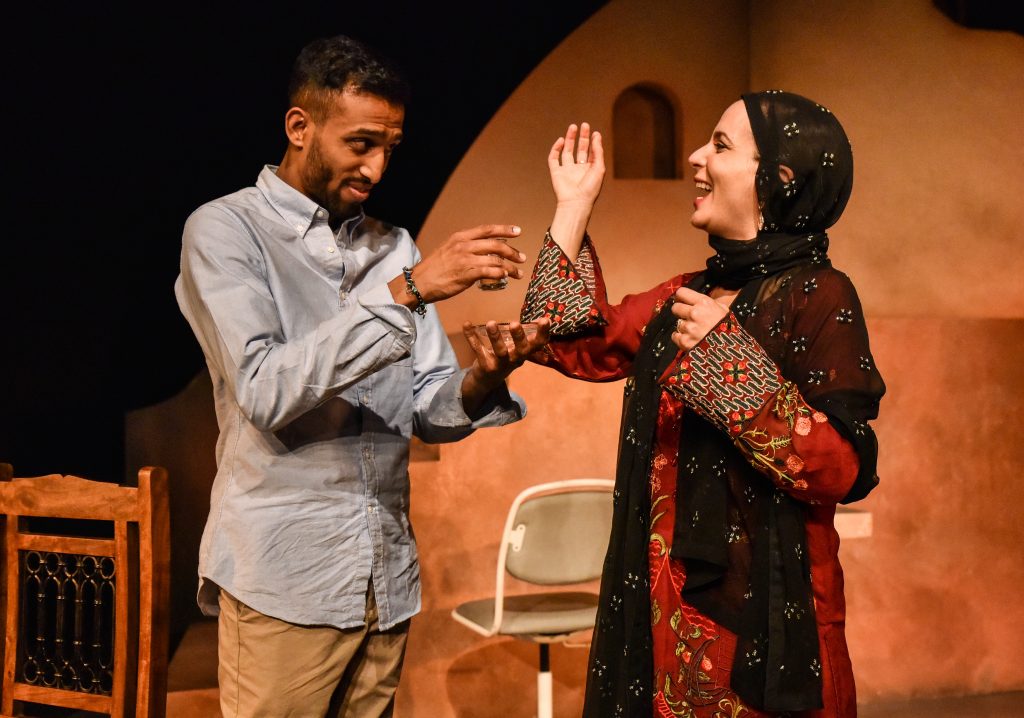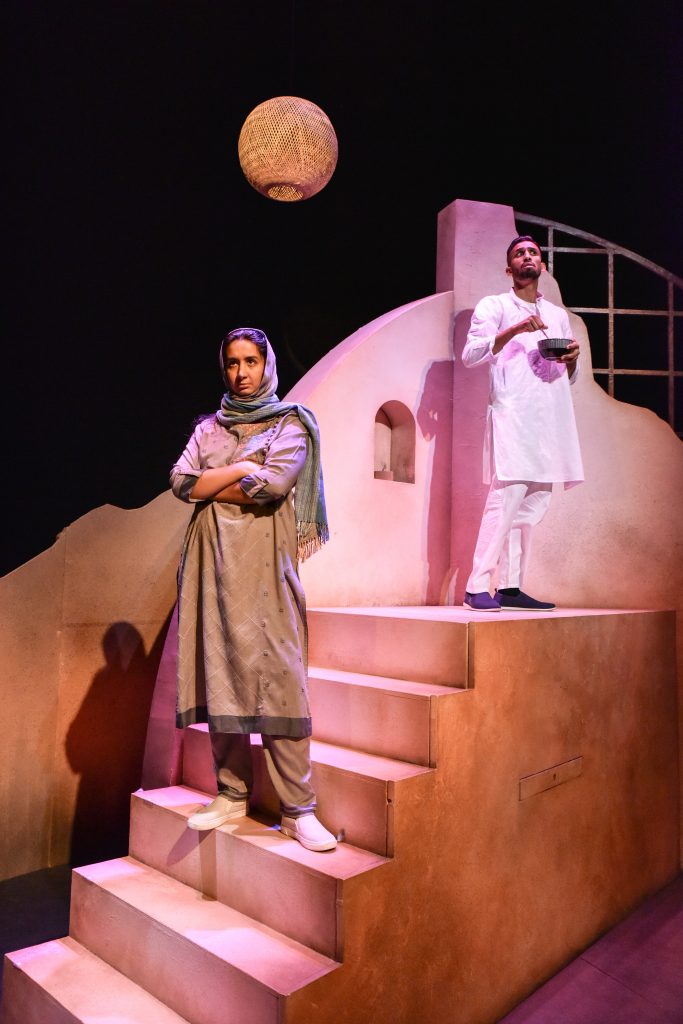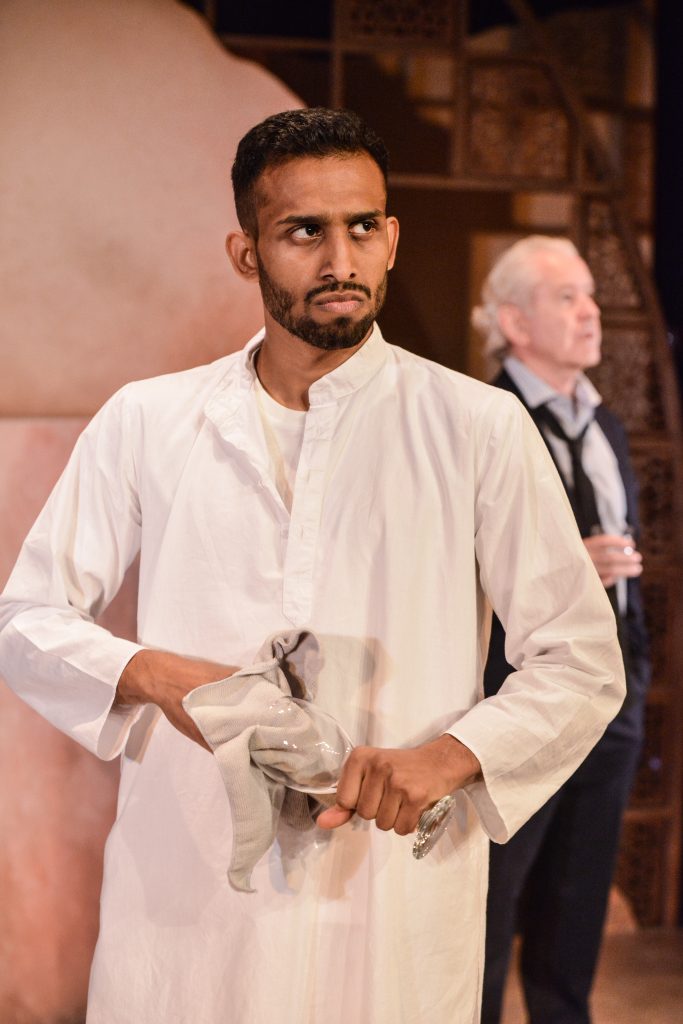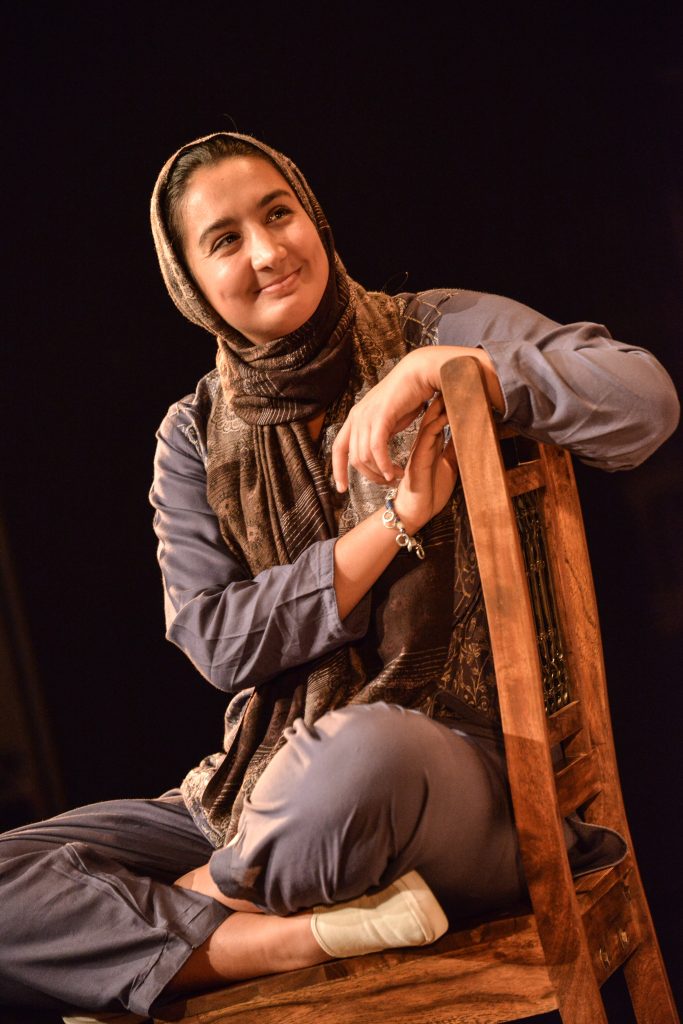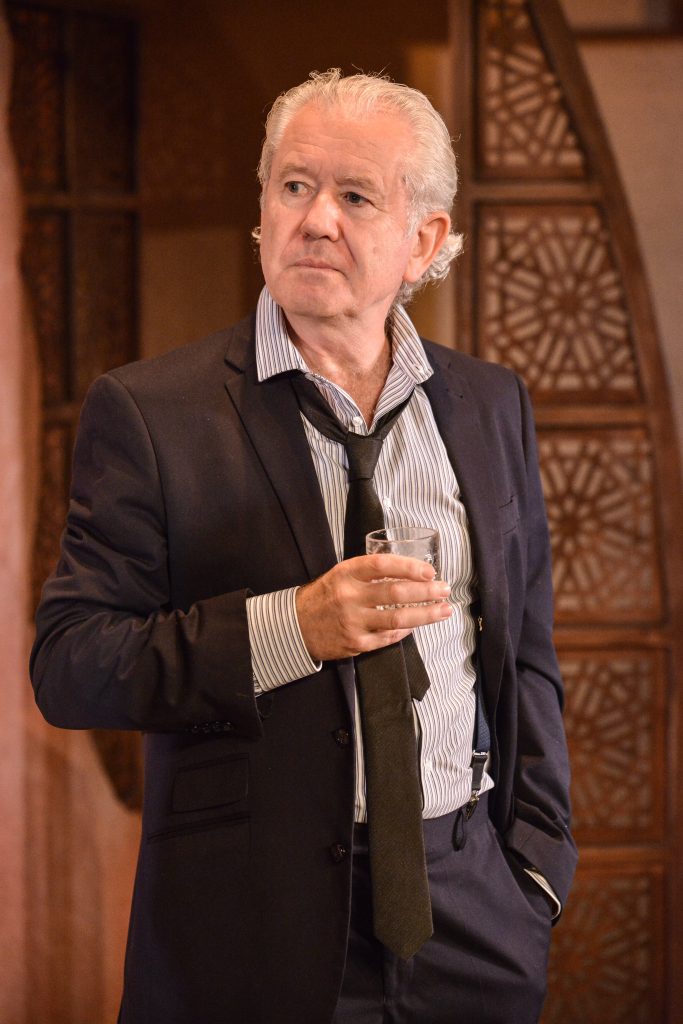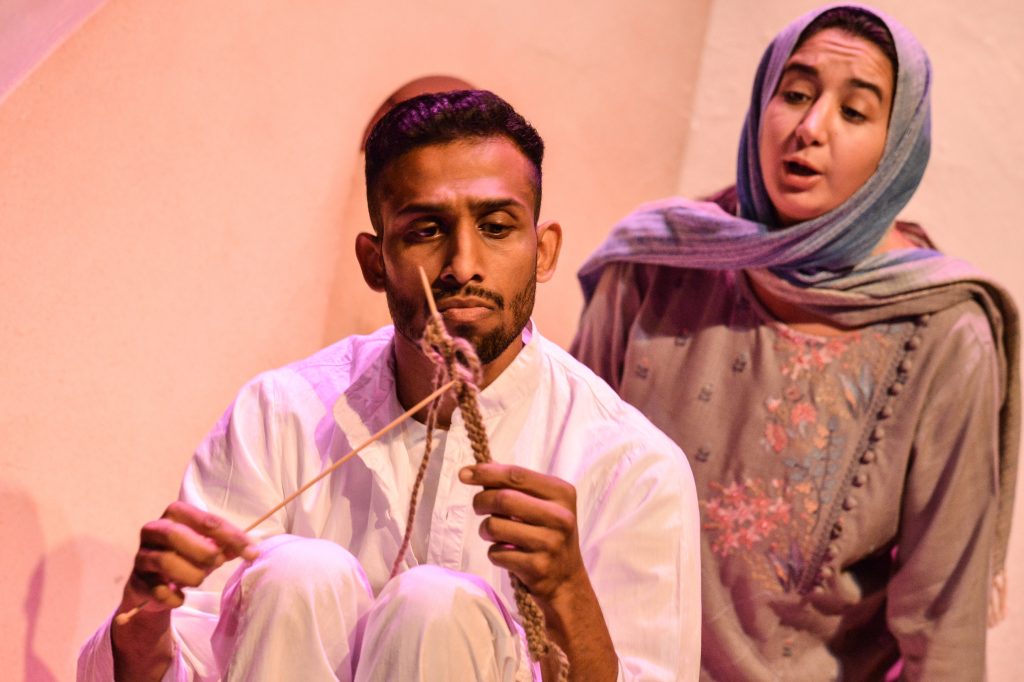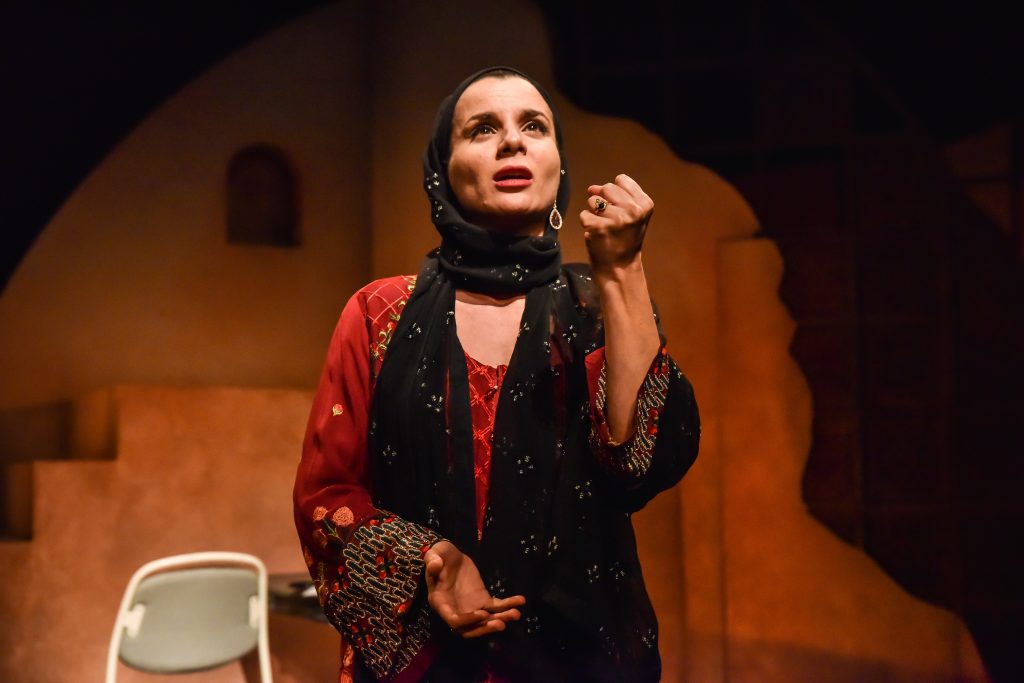 "Excellent, thought-provoking work – a powerful reinforcement of messages for peace"
Audience member, Theatre Royal Plymouth
" Loved it!  Beautifully performed.  Fantastic story"
Audience member, Salisbury Playhouse
"Amazing and very moving performances"
Audience member, Theatre Royal Plymouth
"Inspiring"
Audience member, Salisbury Playhouse
"Fantastic performance of Homing Birds in Leicester tonight. Best 1 1/2 hours I've spent in a theatre for a long time."
Twitter follower
@CurveLeicester which we had the great privilege to watch last night. This beautifully written, thought provoking, from the very first second gripping drama, performed by an astonishingly talented cast will stay with me forever!"
Venues
PLYMOUTH
Theatre Royal – The Drum
Wed 9- Sat 12 Oct  7.45pm                                                                                                                          Post show discussion with the writer Thursday 10 October
Theatre Royal – The Drum
Royal Parade Plymouth PL1 2TR
Box Office 01752  267222
Book online here
SALISBURY
The Salberg at Salisbury Playhouse
Thur 17- Sat 19 October 7.45pm
The Salberg
Malthouse Lane
Salisbury SP2 7RA
Box Office 01722 320 333
Book online here
HORNCHURCH
Queens Theatre
Fri 25-Sat 26 October 7.30pm
Queens Theatre
Billet Lane
Hornchurch RM11 1QT
Box Office 01708 443333
Book online here
LEICESTER
Leicester Curve
Thur 31 Oct – Sat 2 Nov 7.45pm
Post show discussion with the writer Thursday 31 October
Curve Theatre
60 Rutland Street
Leicester LE1 1SB
Box Office 0116 242 3595
Book online here
LONDON
Tara Arts
Tue 26 November –Sat 7 December
Tue – Sat 7.30pm Sat 7 Dec 3pm
Join us on Tuesday 3rd December at Tara Arts for Between Saviours and Saboteurs: Afghan women in the 21st-century, a post-show discussion. Featuring writer of Homing Birds Rukhsana Ahmad, multi-award winning journalist Nadene Ghouri and domestic violence advisor and educator Elaha Walizadeh.
Tara Theatre
356 Garratt Lane Earlsfield
London SW18 4ES
Just 10 minutes from Waterloo
Box Office 020 8333 4457
Book online here
Cast | Creatives | Crew
Cast and Crew
Cast
Suzanne Ahmet, Mona Khalili, John O'Mahony, Jay Varsani
Lighting Designer
Tanya Joelle Stephenson
Sound Designer
Dinah Mullen
Associate Director
Sita Thomas
Production Manager
Alex Ralls
Company Stage Manager (Tour)
Jessica Thanki
Stage Manager (London)
Amy-Marie Field
Assistant Stage Manager
Chris Grogan
Marketing Manager
Rasheed Rahman
Audience Development
Hardish Virk