Productions
Behna
by Sonia Likhari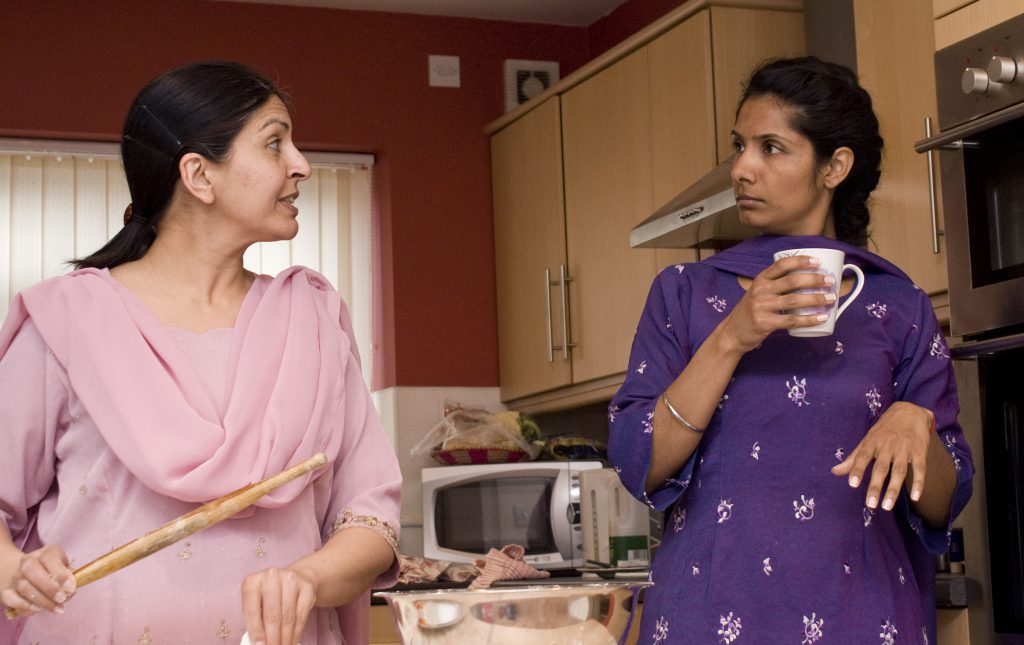 March 2010, April - May 2011 (revival)
London | Birmingham
A co-Production with Birmingham Repertory Theatre & Black Country Touring. (Revival) Co-Production with The Public, West Bromwich & Black Country Touring
In the Cheema's kitchen, it's Ladies' Sangeet Night. The guests are arriving. The bride's having her mehndi done.  But in the kitchen sibling rivalry sizzles alongside the samosas…
This funny and moving play takes a look through the keyhole of a family home to reveal the secrets and rivalry of two generations of sisters.  This unique, intimate and lively piece of theatre takes place in a real kitchen in a home in Dollis Hill. Come and watch the hidden drama of a family struggling with private jealousies and family secrets in the midst of public weddings, births and separations.
Behna was first presented in a real kitchen in a house in Birmingham and in the kitchens of three South Asian family homes around the Black Country in March last year. All performances sold out and an additional week of performances sold out within two days of going on sale.
A unique live webcast was made of the production from the kitchen of a real home in Wolverhampton. We believe this was a small but significant theatrical first.
Writer

Sonia Likhari

Sonia has successfully combined a legal career alongside her work as a writer. She developed her first play, Behna, as part of Kali's 'Giving Voice' Festival (Soho Theatre) and it went on to be performed and later toured as a site-specific production in association with Birmingham Rep and Black Country Touring. She was Artist in […]

About the writer
About the play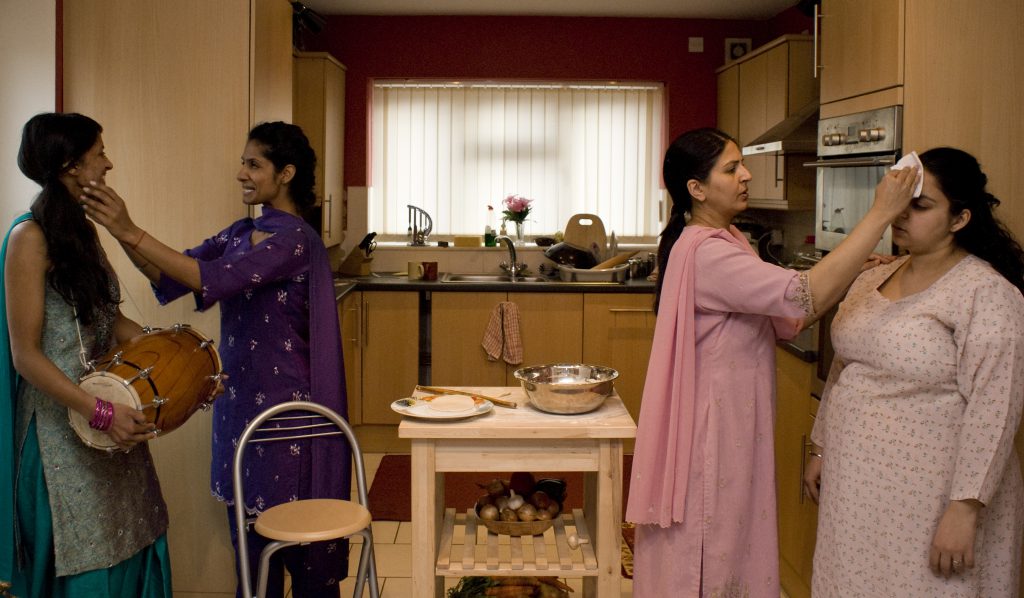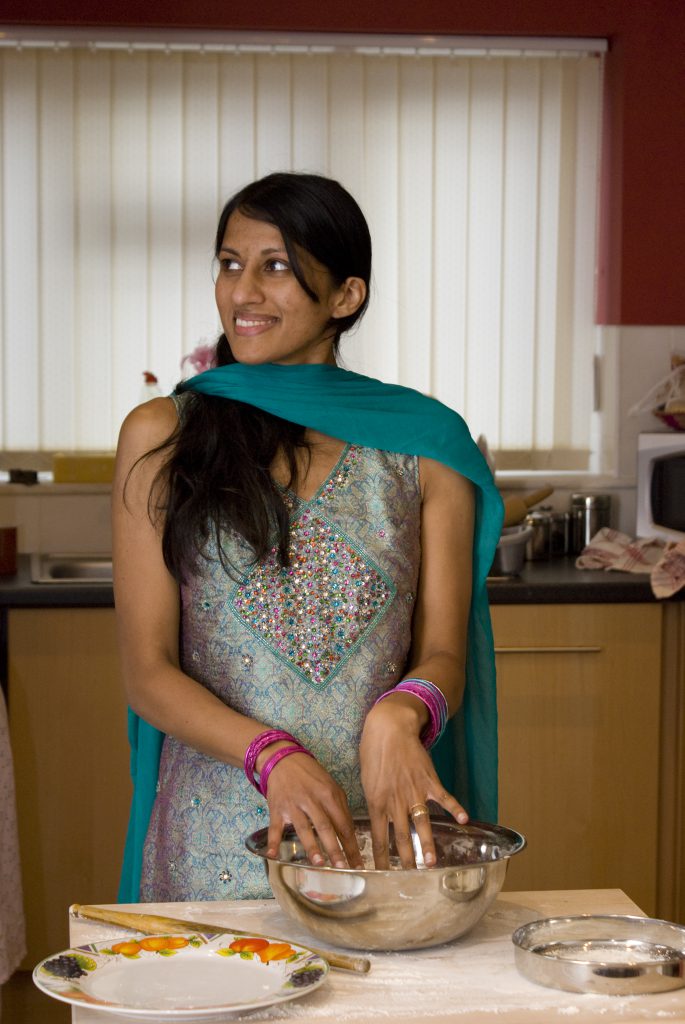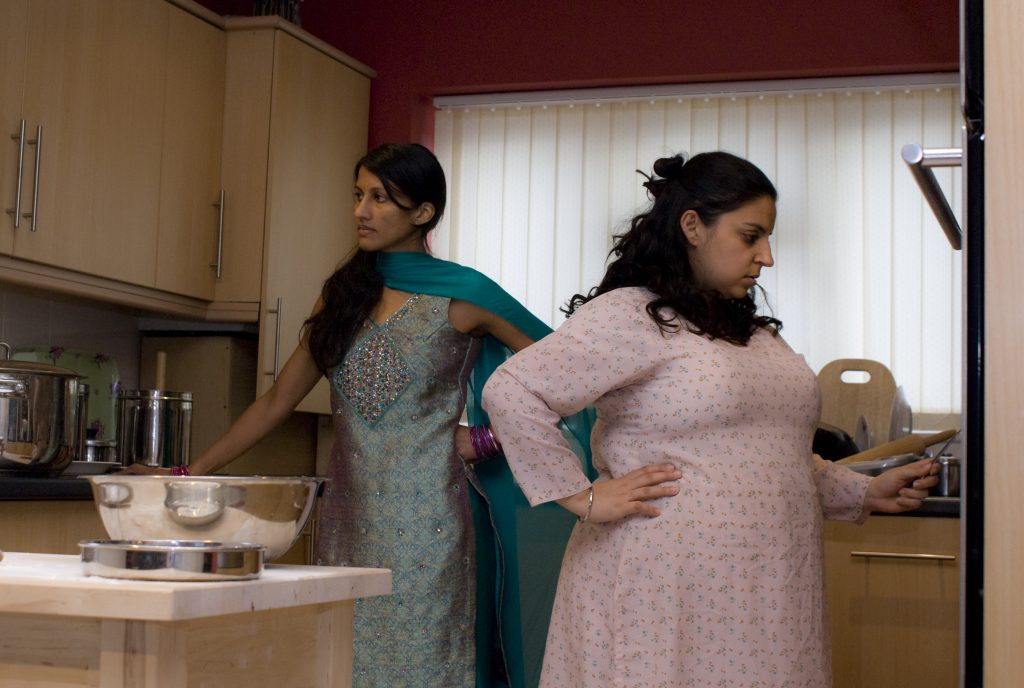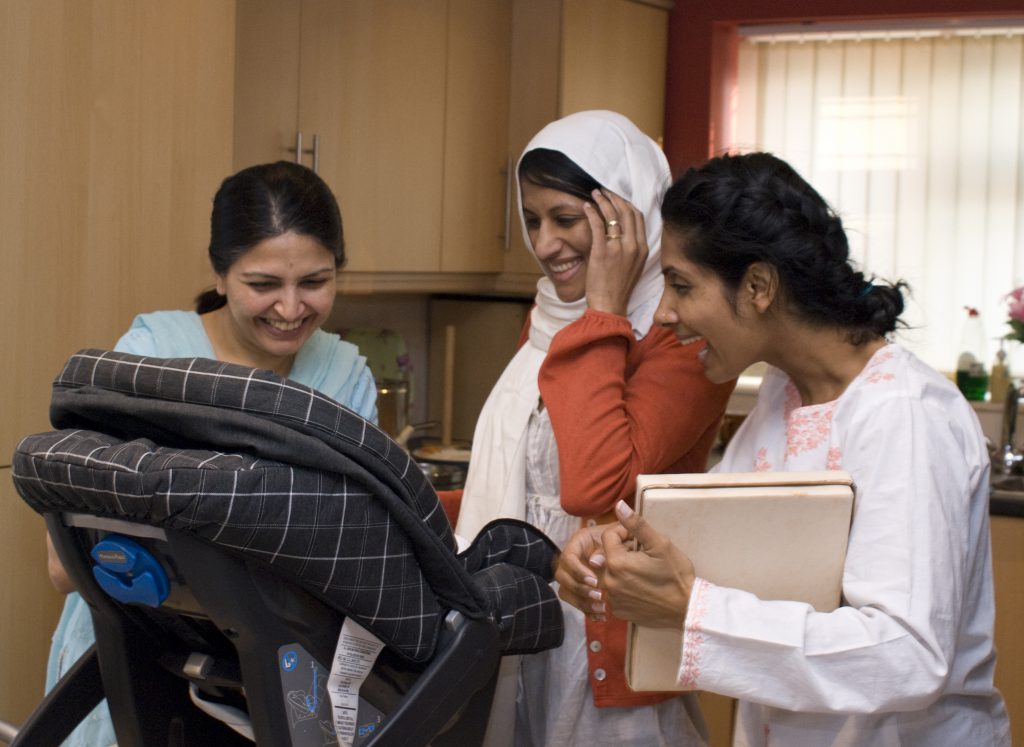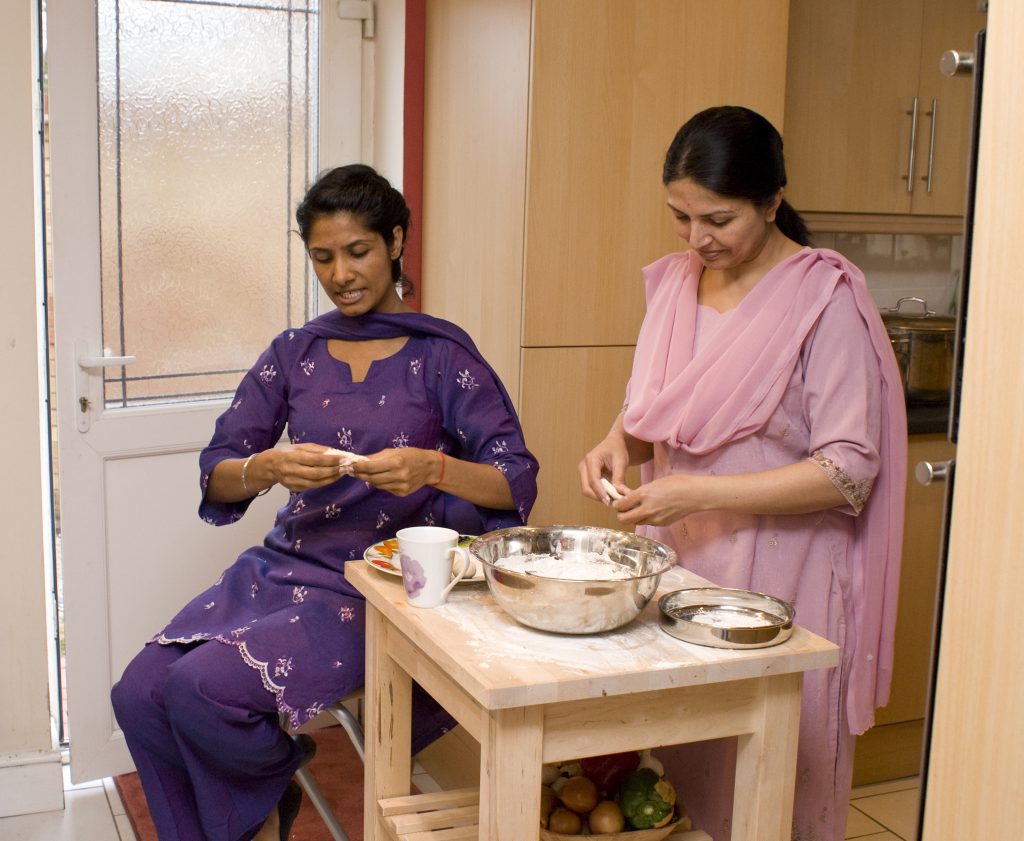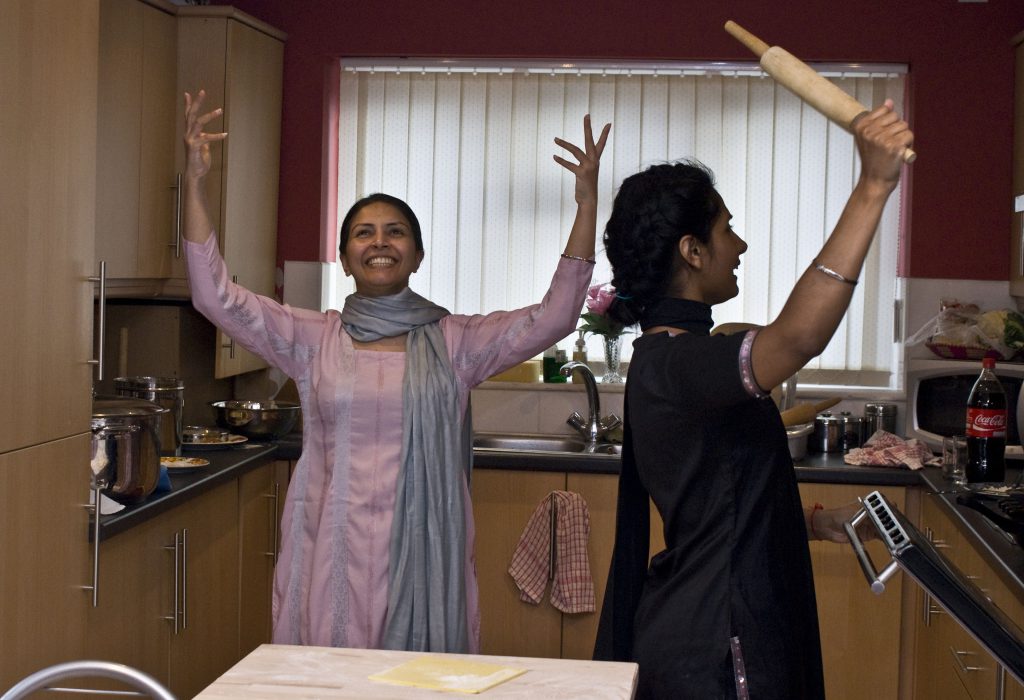 During an acting class, I was trying to get a handle on the character of Ines in Lope de Vega's Peribanez. Two minutes of improvisation with another student, playing a pair of Southall sisters solved the problem and the seed for the characters of Dal and Simi was planted in that two minutes. From there my long-held fascination with the complexity of women's relationships and behaviour patterns, particularly within the confines of a male-dominated society, led to my writing Behna.
Sonia Likhari
The most enjoyably inventive piece of theatre I've seen this year.
The Guardian
…this production, directed by Janet Steel is a real hit.
Birmingham Post
An engaging, heart warming and believable evening of drama which is taken out of the constraints of a typical theatrical auditorium.
Whats On Stage
A really enthralling experience, highly recommended.
Audience Response
Venues
Presented in real kitchens in houses in Birmingham and The Black Country
First Performance 3 March 2010
BEHNA Revival Production was presented in kitchens in houses in Sandwell & West London
First Performance (of revival) 22 March 2011
Presented in a private home in Dollis Hill
April 28 – May 20, 7.30 pm
Cast | Creatives | Crew
Cast and Crew
Cast
Sandeep Garcha, Shaleen Hudda, Hema Mangoo, Ansuya Nathan, Simon Nagra
Cast (revival)
Sandeep Garcha, Shaleen Hudda, Hema Mangoo, Balvinder Sopal, Gurpeet Singh
Stage Manager
Jessika Thanki