Productions
Gandhi and Coconuts
by Bettina Gracias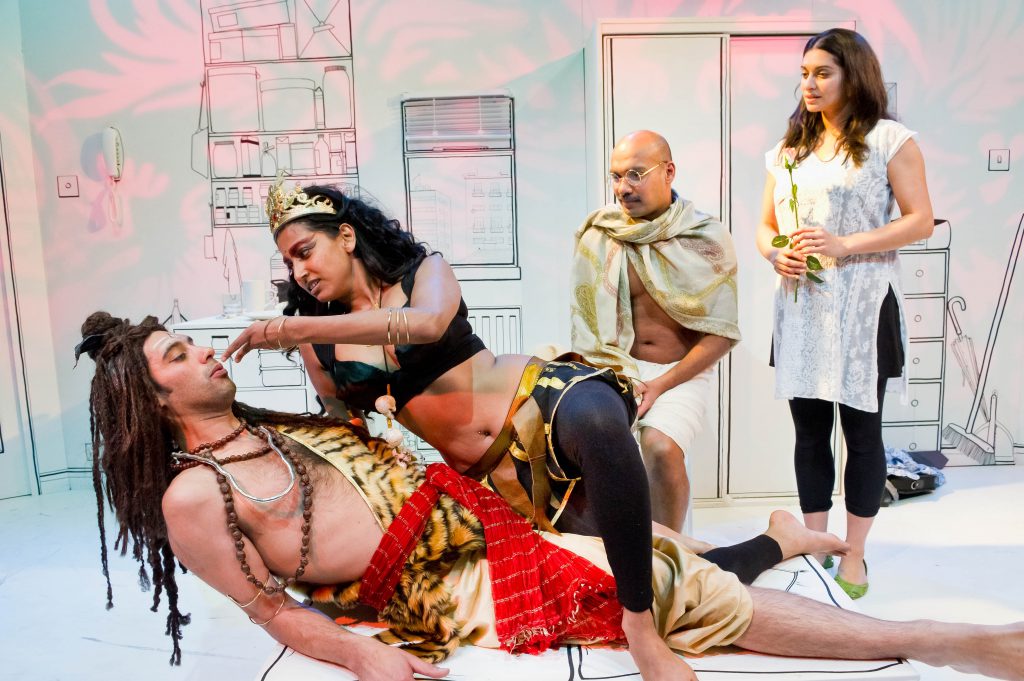 November 2010 - February 2011
Arcola Theatre | UK Tour to Plymouth Drum, Leicester Curve & The Public, West Bromwich
Why stick to reality when your imagination is much more fun?
Asha and Ajay lead a predictable married life. Every day Ajay goes to work, comes home, eats his dinner of curry (always with coconut), watches telly and goes to bed. Lonely and frustrated, Asha escapes to the India of her imagination. Suddenly Mahatma Gandhi, and the Hindu Gods Shiva, and Kali arrive for tea and jelabies. When they refuse to leave farce breaks out with hilarious consequences. Ajay tries to cling to the wife he once had instead of the new woman she has become. But Asha has discovered happiness…
This witty, playful and poignant play asks if it is better to be sane or happy?
–
Writer

Bettina Gracias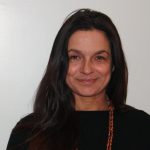 Bettina has had 11 radio plays produced for BBC Radio 4, two theatre plays, Singh Tangos and Gandhi & Coconuts produced by Kali Theatre, an operatic monologue It's Ten pm and They're Late produced by Tete a Tete at Riverside Studios and a one-off TV drama, The Wedding Party by BBC Choice. Her stage play Other was […]
About the writer
About the play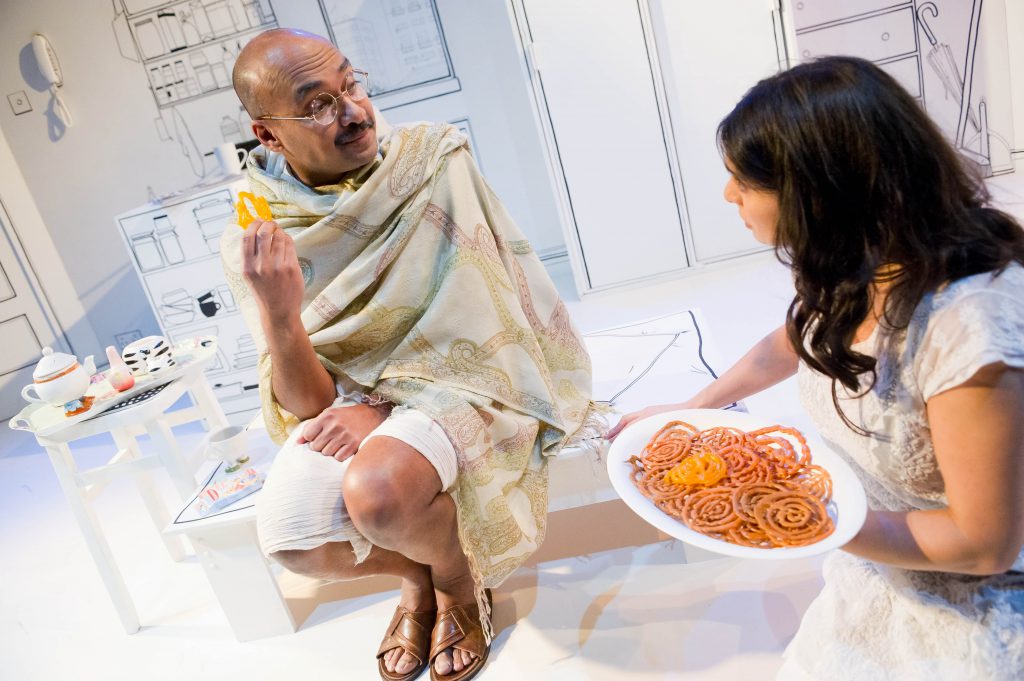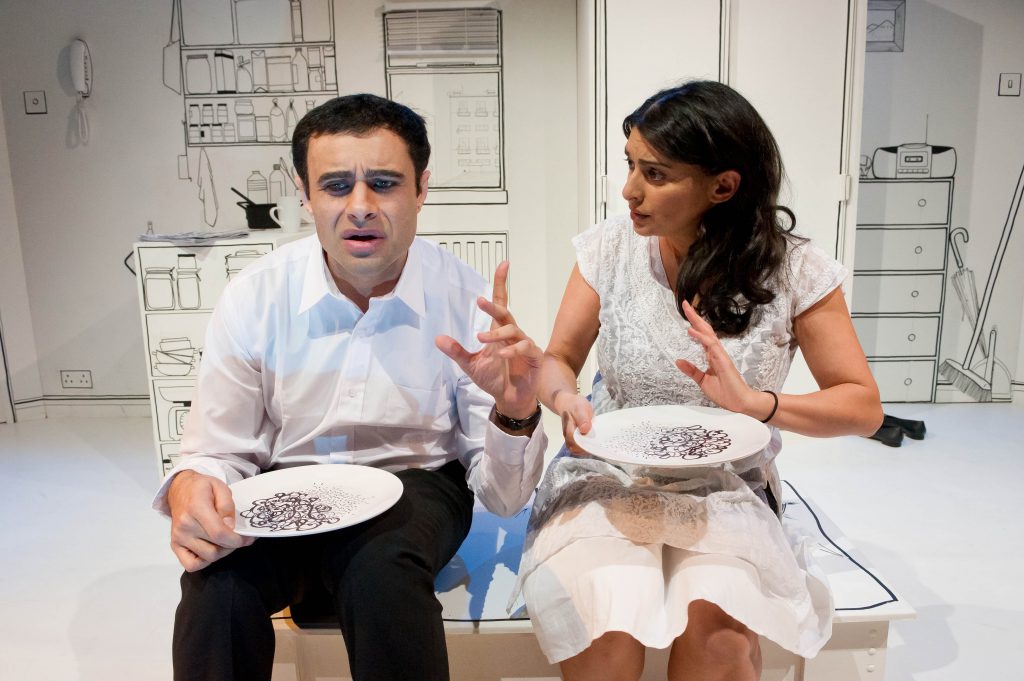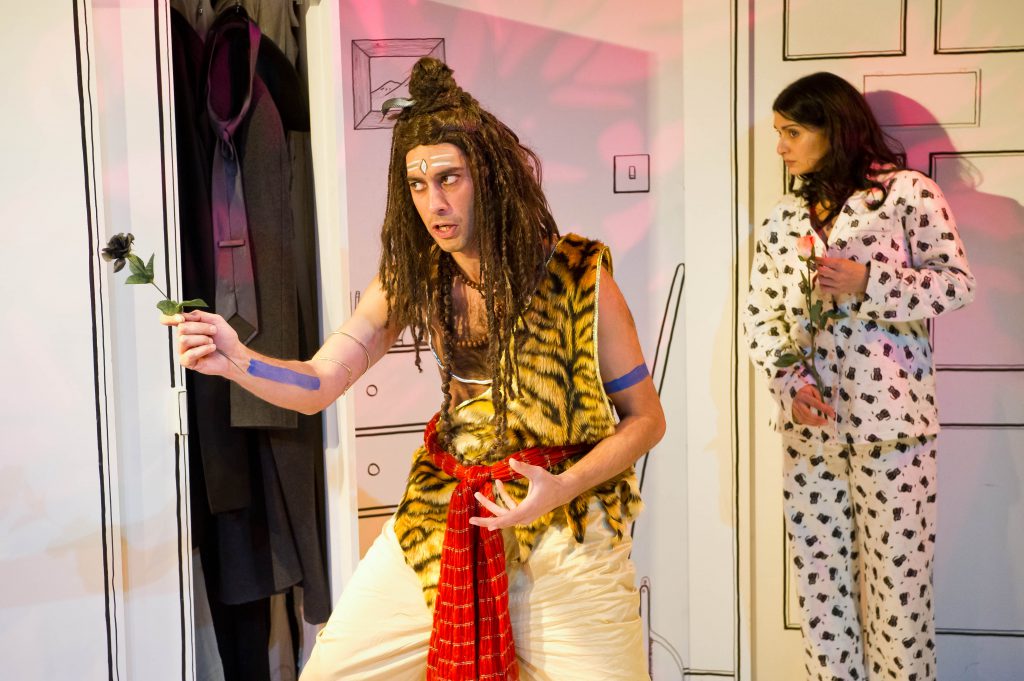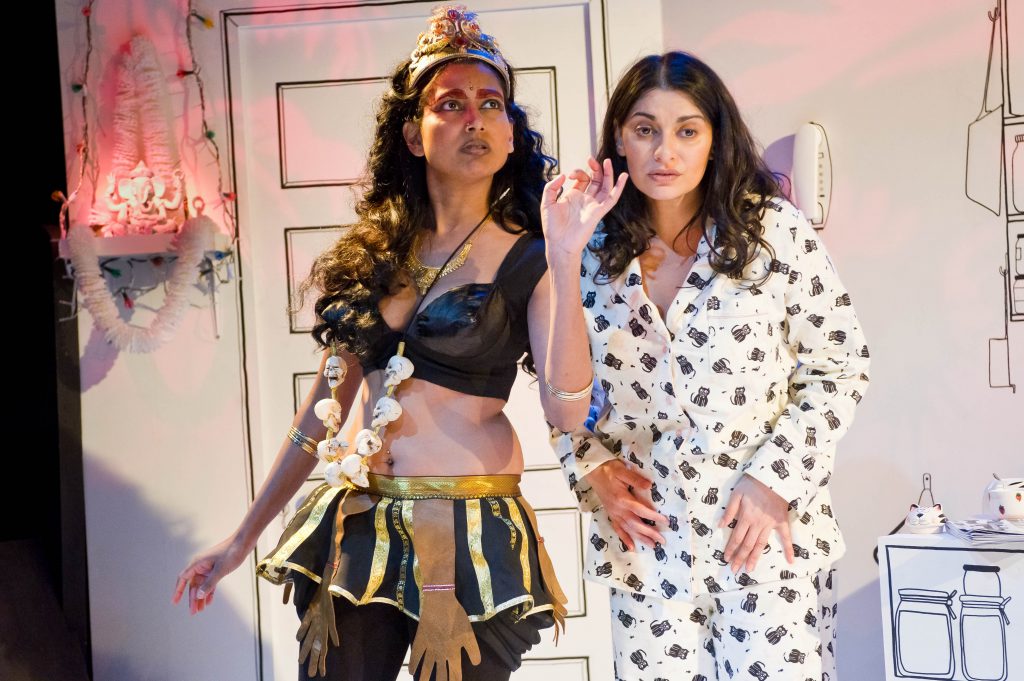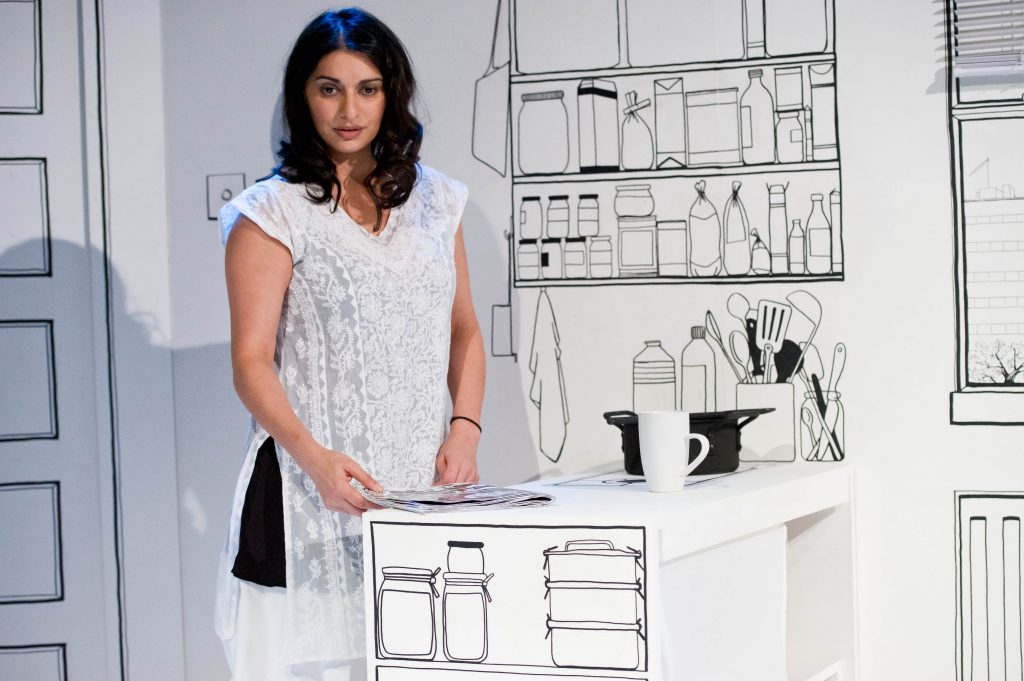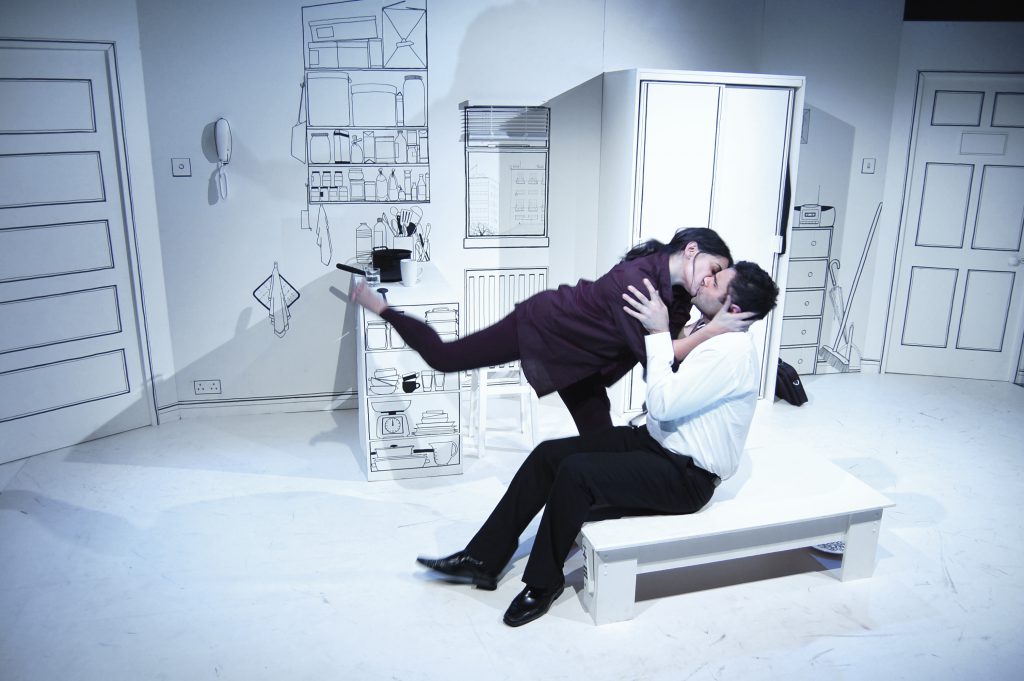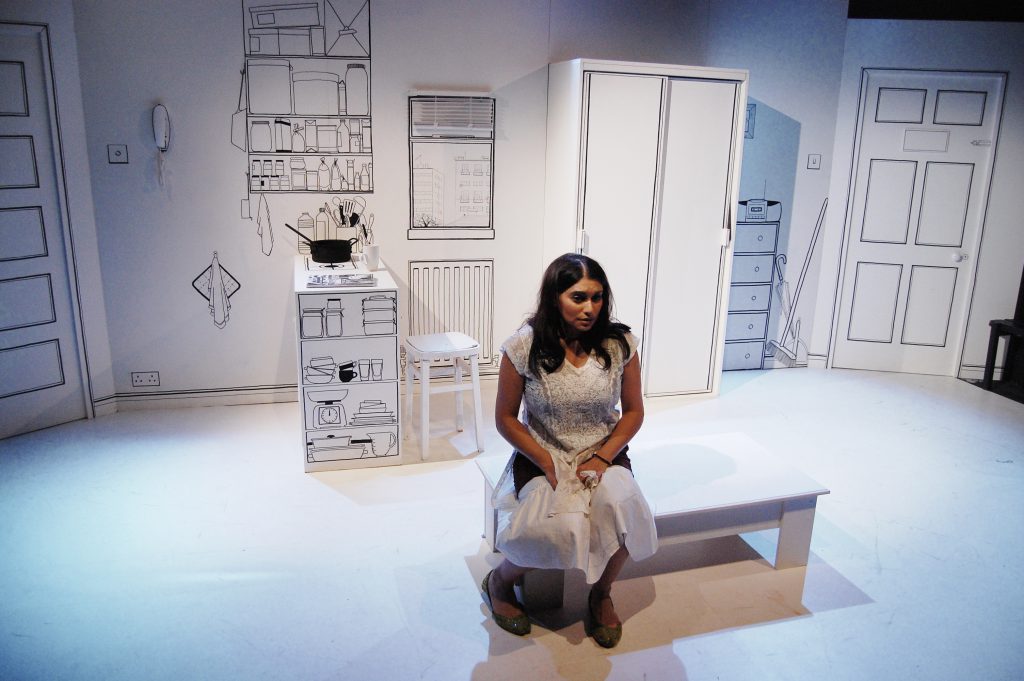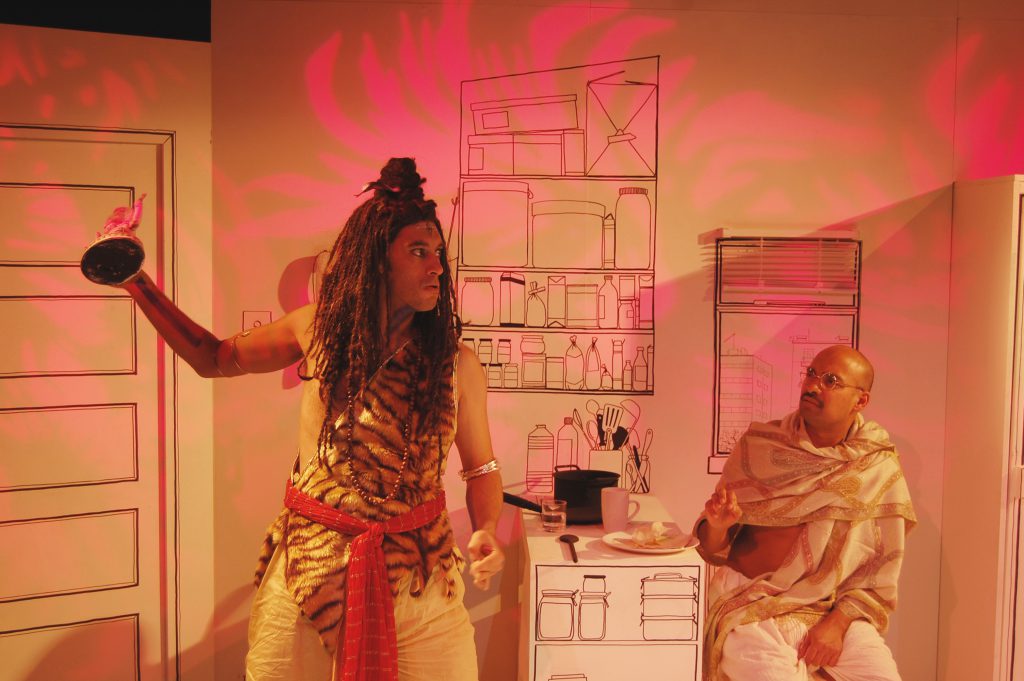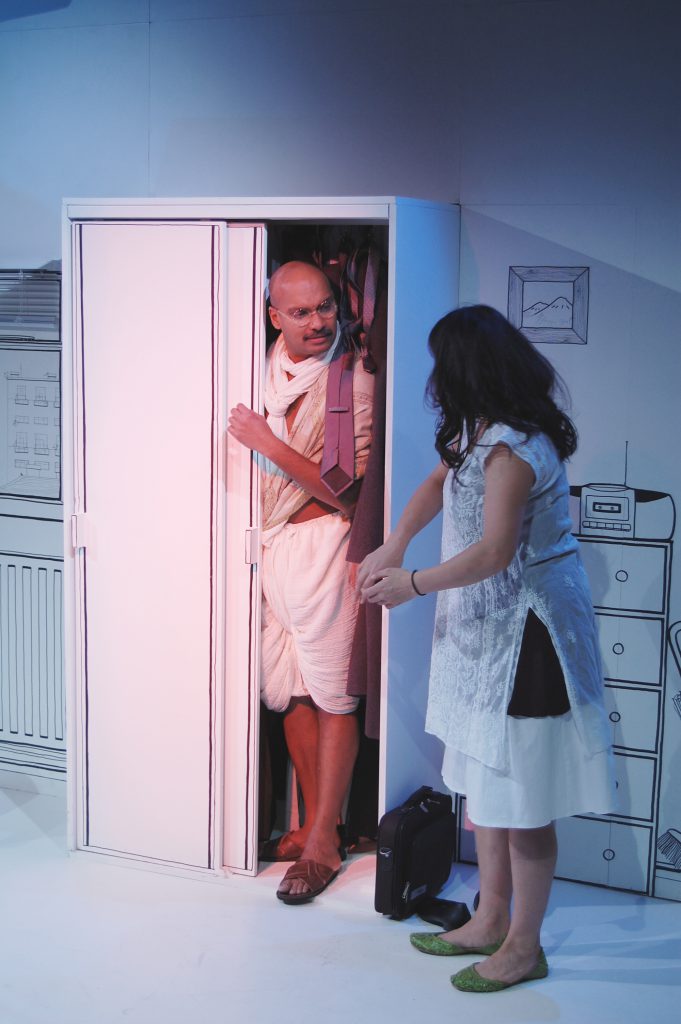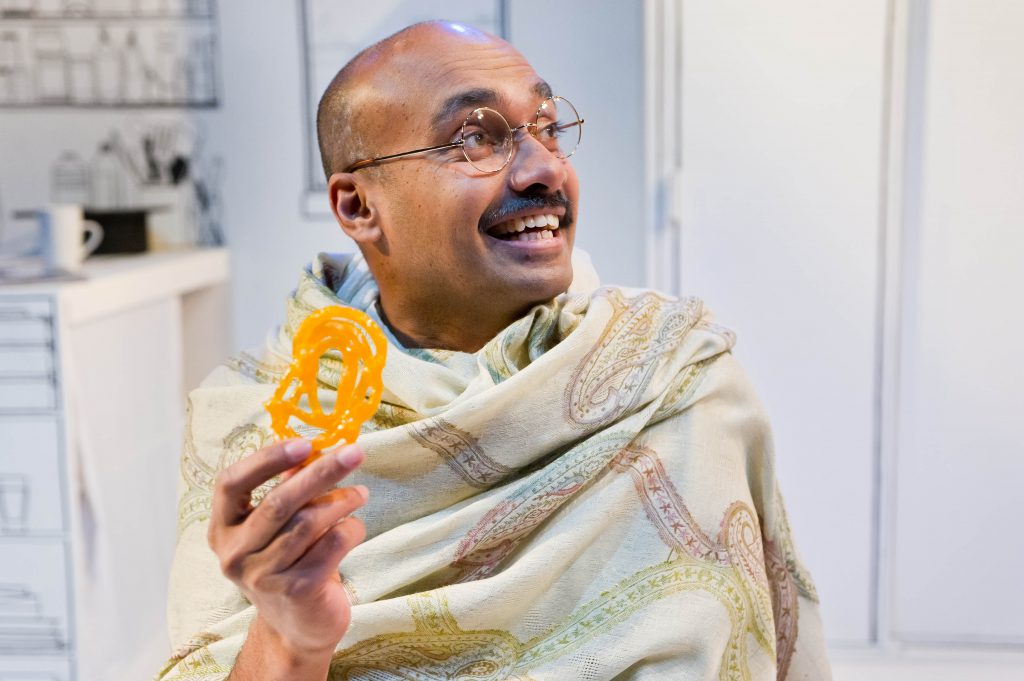 This show will have you in absolute stitches one minute, then shedding a tear for the underlying tragedy the next… This show is an absolute must see.
Remotegoat.com
This is not only clever but entertaining theatre… its themes reach all women, no matter their culture or colour
Vituralfactory.com
This show is a must for anyone who loves a bit of insanity and creativity
thepublicreviews.com
Venues
London
Arcola Theatre London
24 Ashwin St, Dalston, London E8 3DL
Arcola Theatre  November/December 2010
Tour
Plymouth Drum, Leicester Curve & The Public, West Bromwich, January 2011
Cast | Creatives | Crew
Cast and Crew
Cast
Sophiya Haque, Nimmi Harasgama, Rez Kempton, Robert Mountford, Gary Pillai.
Stage Manager
Jessika Thanki
Production Manager
Ceili Freeman
Production Assistant
Naomi Hodgson
Photography
Robert Workman
Graphic Designer
Luke Wakeman