Productions
The Husbands
by Sharmila Chauhan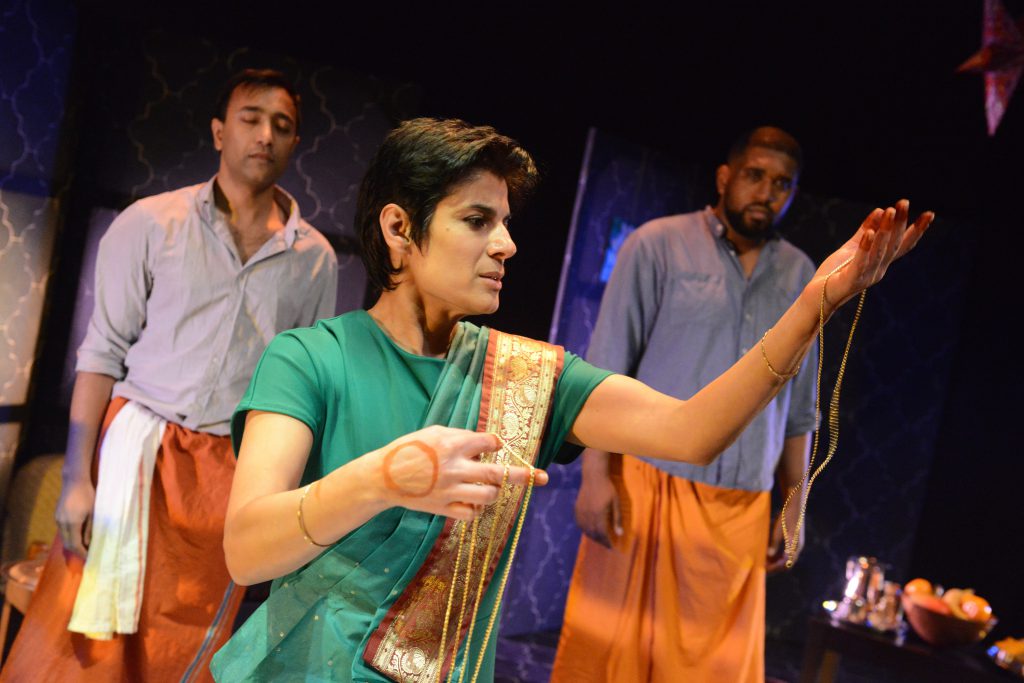 February - March 2014
UK Tour, Co-Production with Pentabus Theatre
An explosive new play about love, jealousy, and a woman's right to choose.
It's Aya's wedding day. Her third. Her current two husbands aren't too fussed. In a society in which there are few women, that's just what happens. But as the household prepares for the wedding feast, a stranger arrives – one who threatens to challenge everything they believe in.
Against a backdrop of modern rural India, Sharmila Chauhan wove an extraordinary tale of love and wonder in an exuberant and challenging piece of theatre.
Writer

Sharmila Chauhan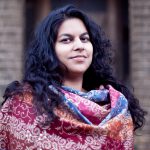 Screenwriter, playwright and prose writer, Sharmila's work is often a transgressive meditation on love, sex and the diasporic experience. Her plays including The Husbands, Born Again/Purnajanam and 10 Women all place women centre stage and explore power and femininity. Sharmila has had two short films (Girl Like You, Oysters) produced and written two features. Her […]
About the writer
About the Play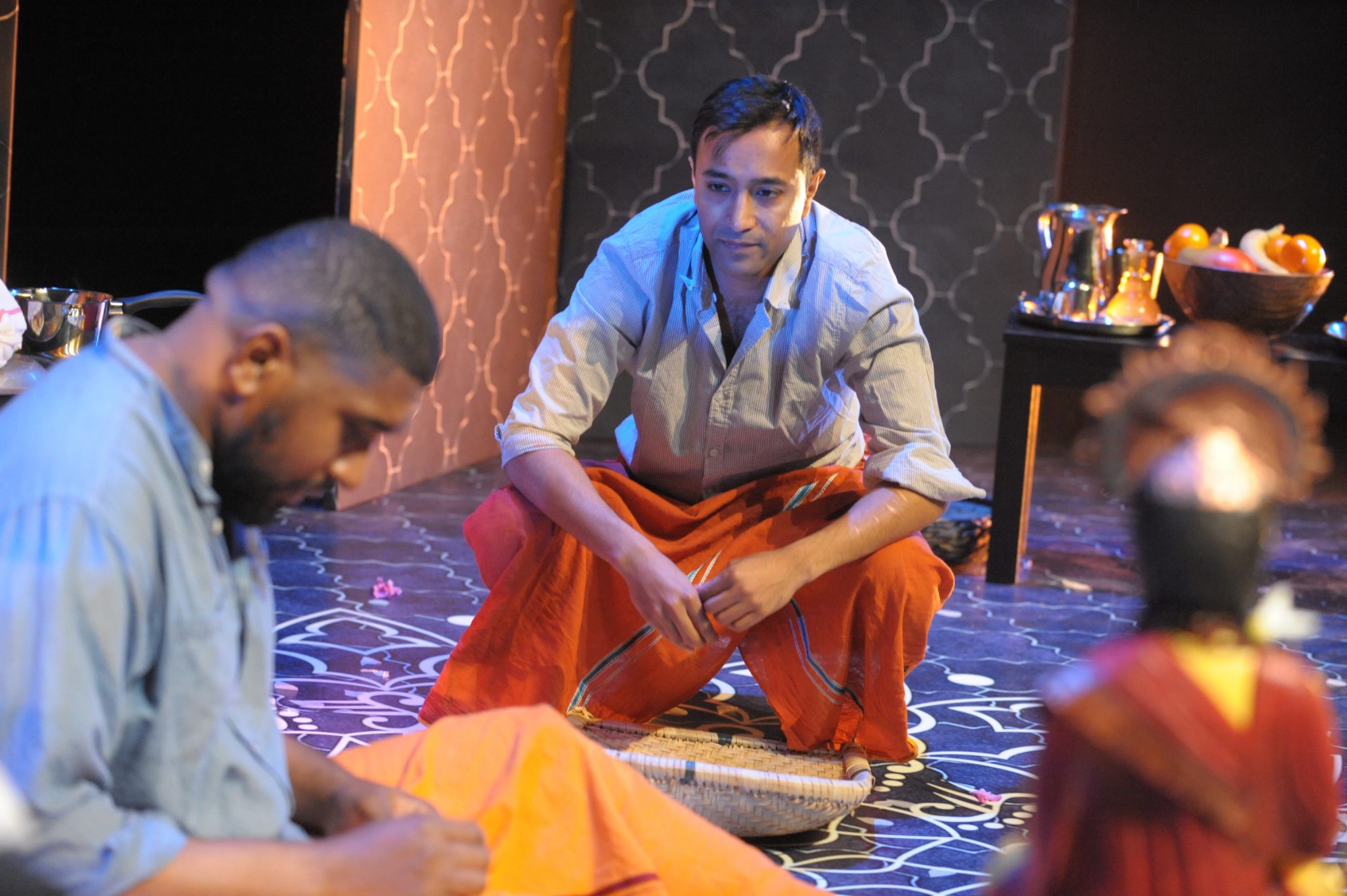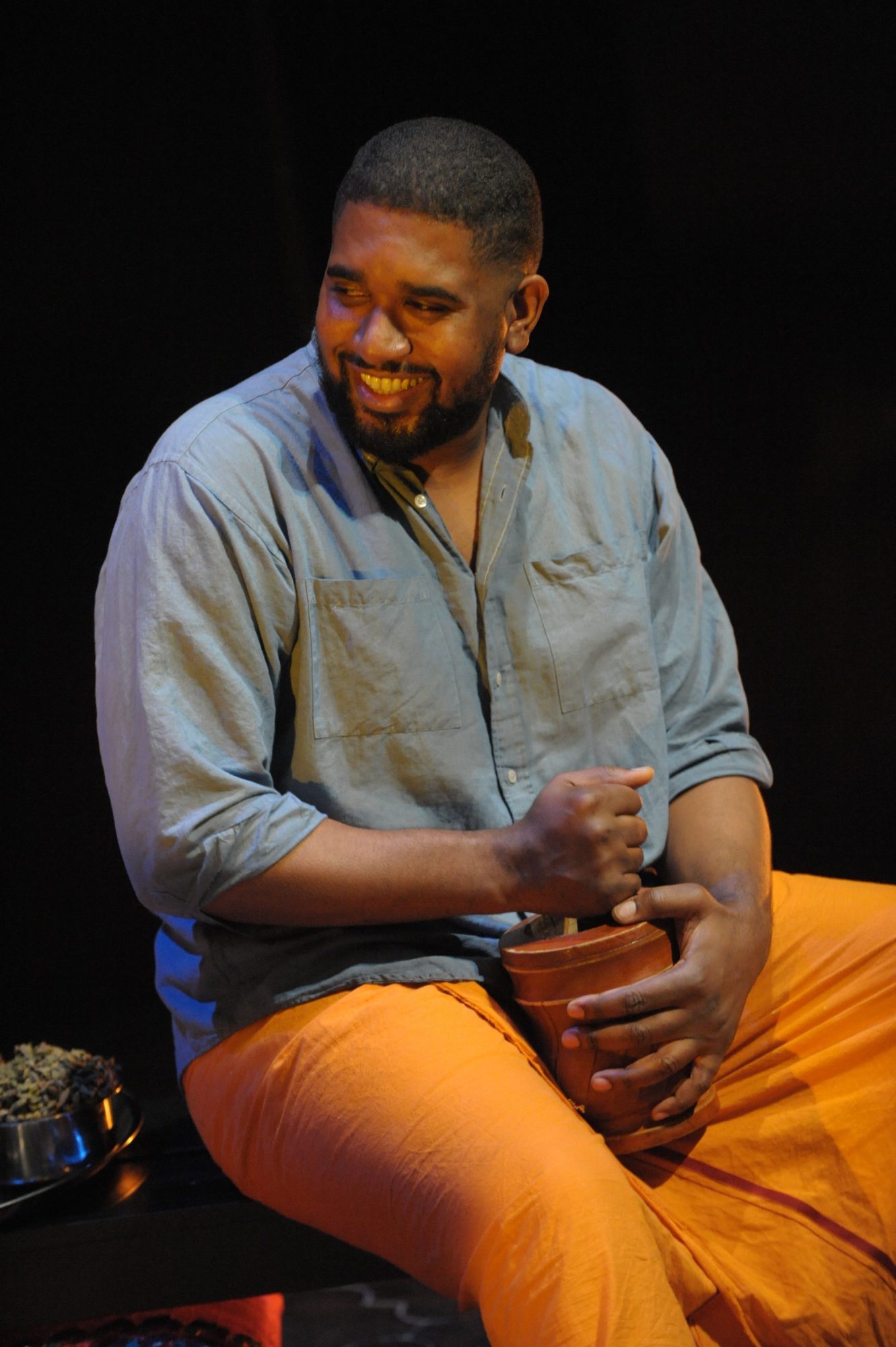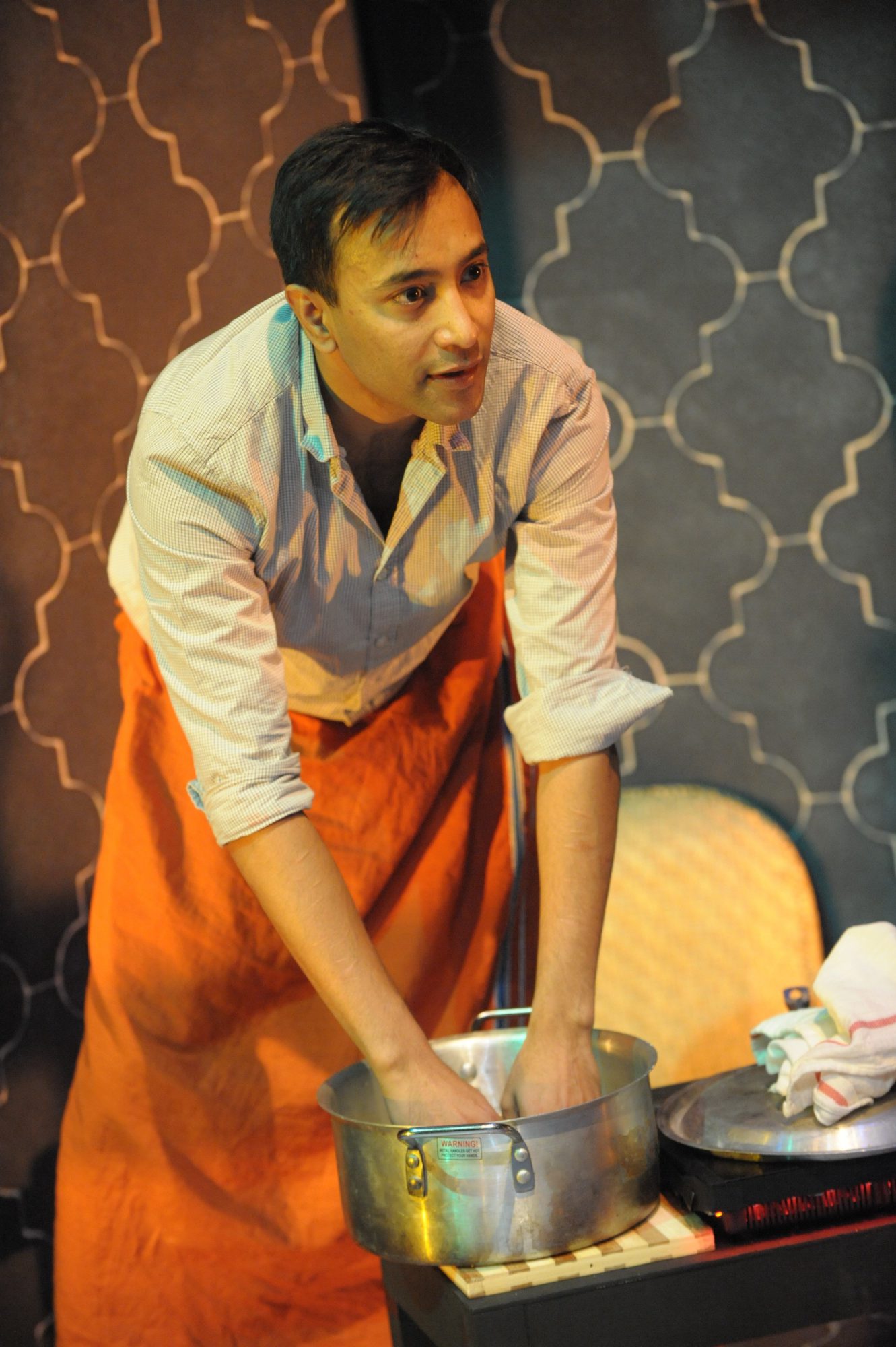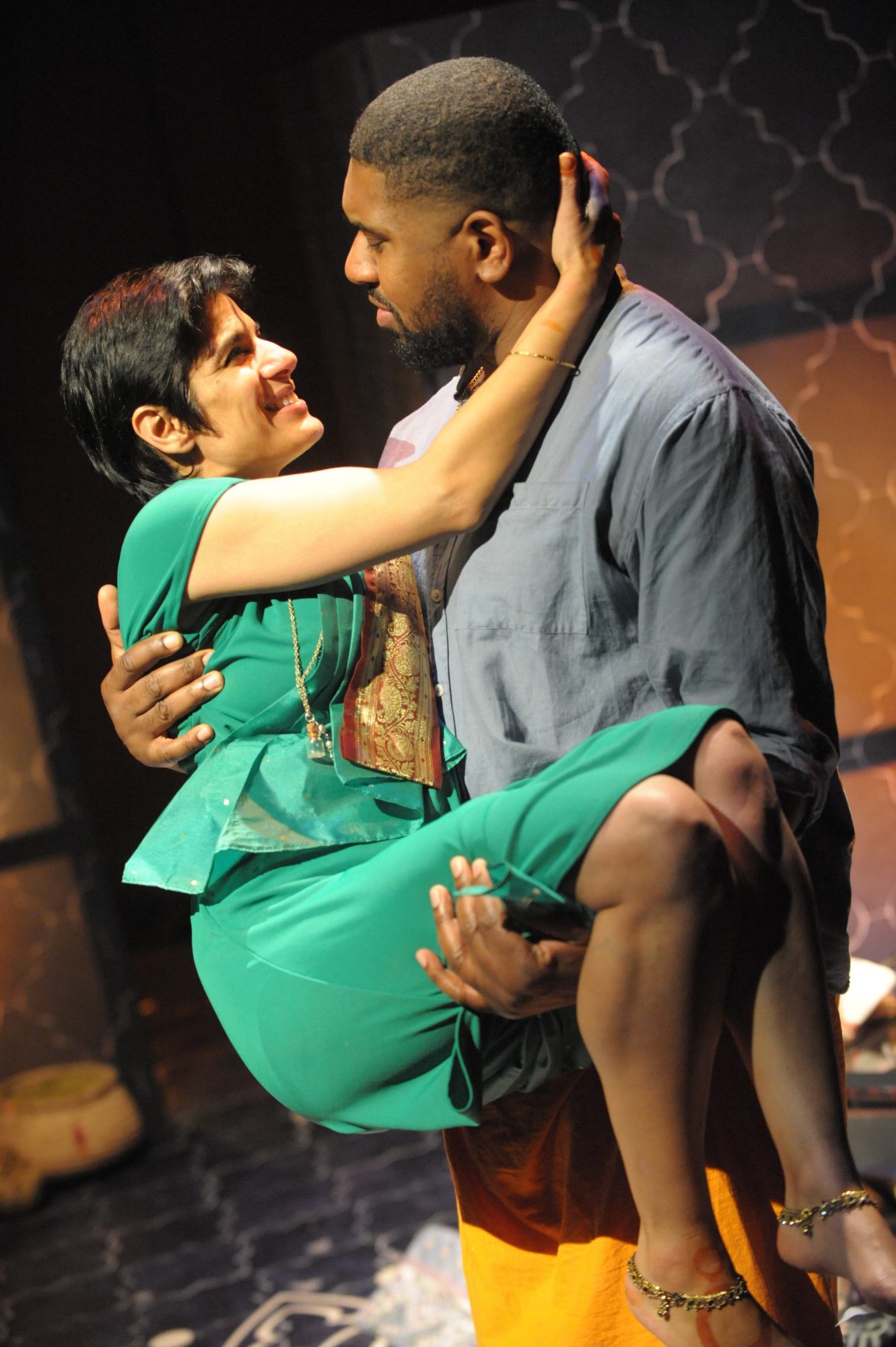 'In parts of India, polyandry has become a necessity. Gendercide, as a consequence of the ancient preference for boys, the modern desire for smaller families and the increasing availability of ultrasound techniques to detect the gender of a baby still in the womb means that the number of females is declining. I wrote The Husbands both as a response to this but also as an exploration of the complexity of love, intimacy and trust between one woman and three men where gender differences and expectations are amplified. In a sense, this play is as much a warning as an allegory for the fate of women in The West today.'
Sharmila Chauhan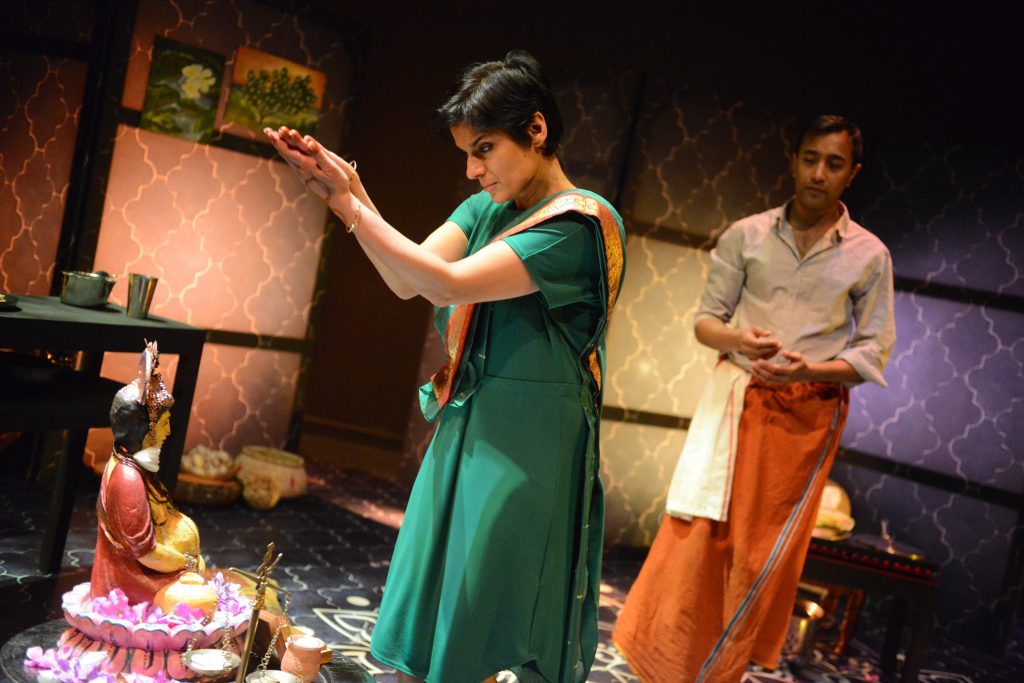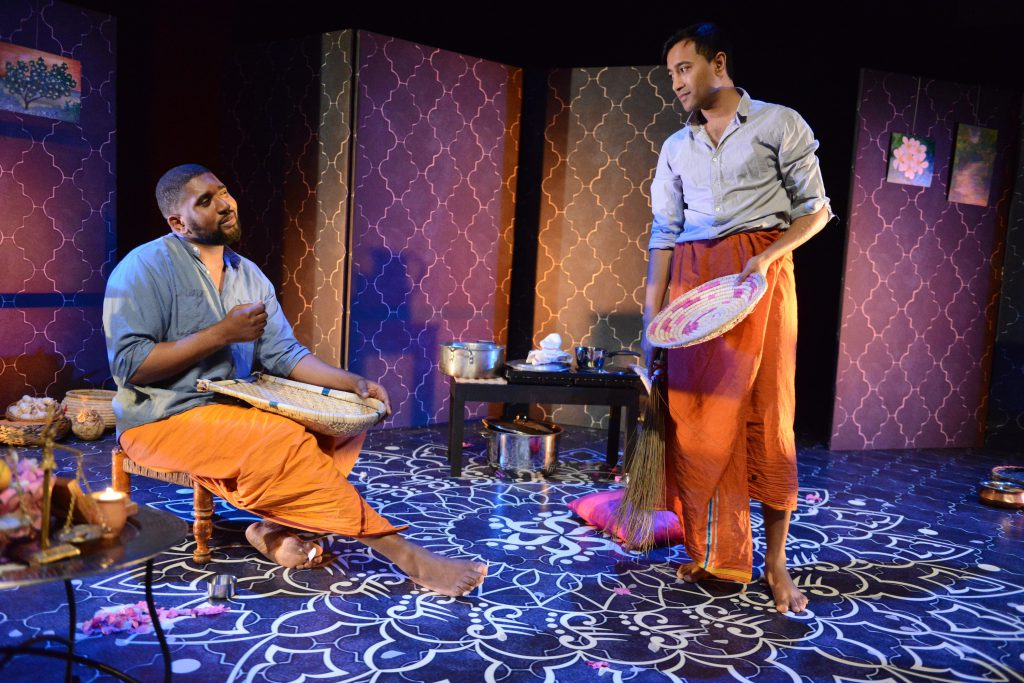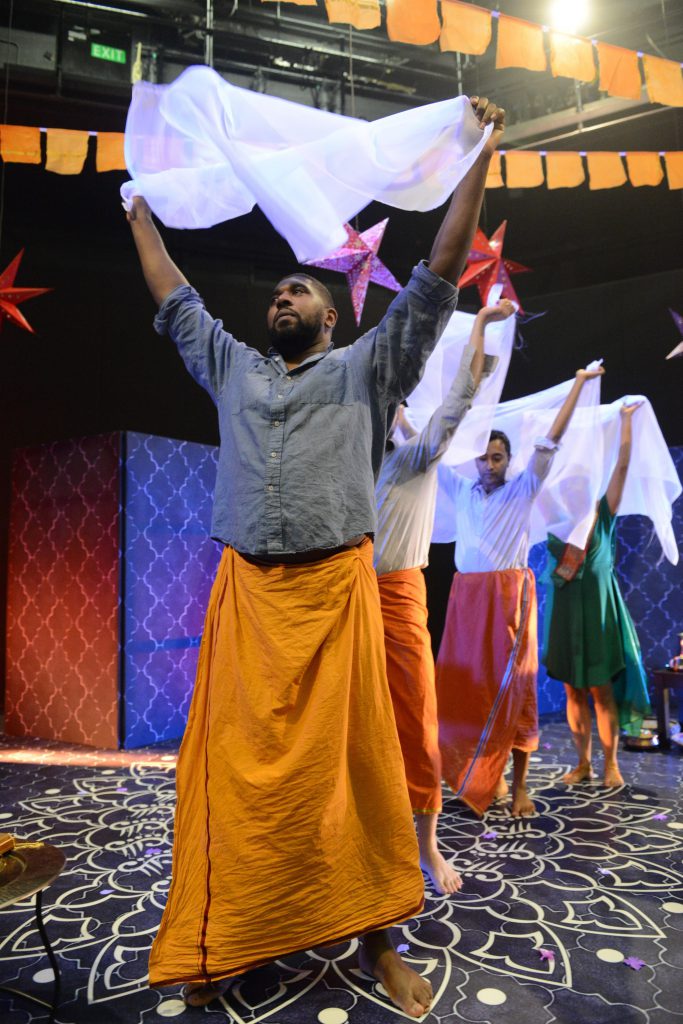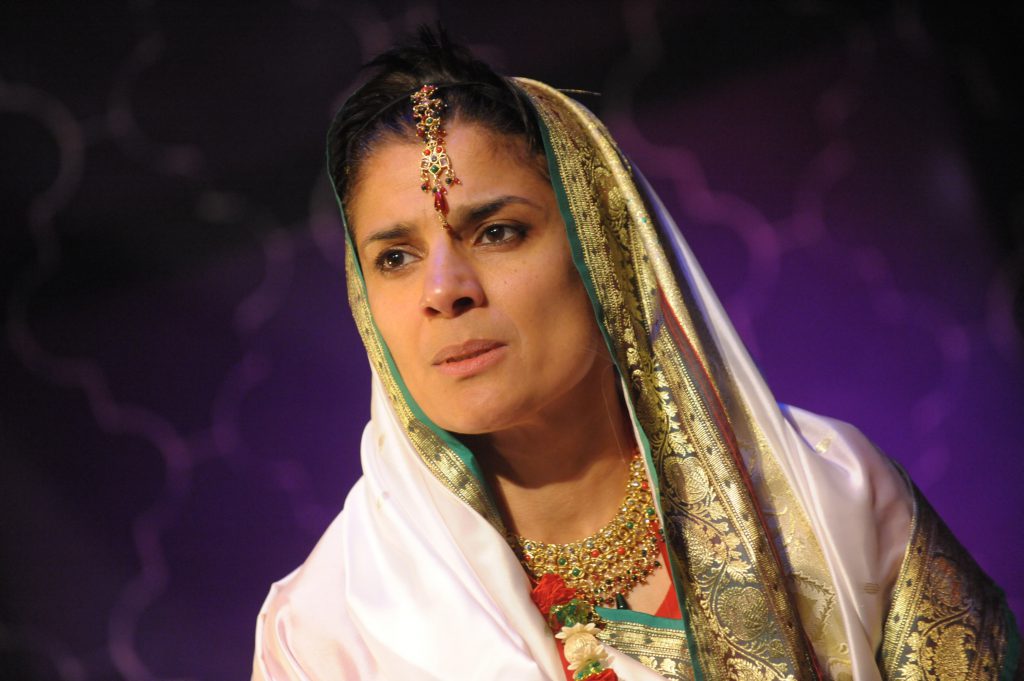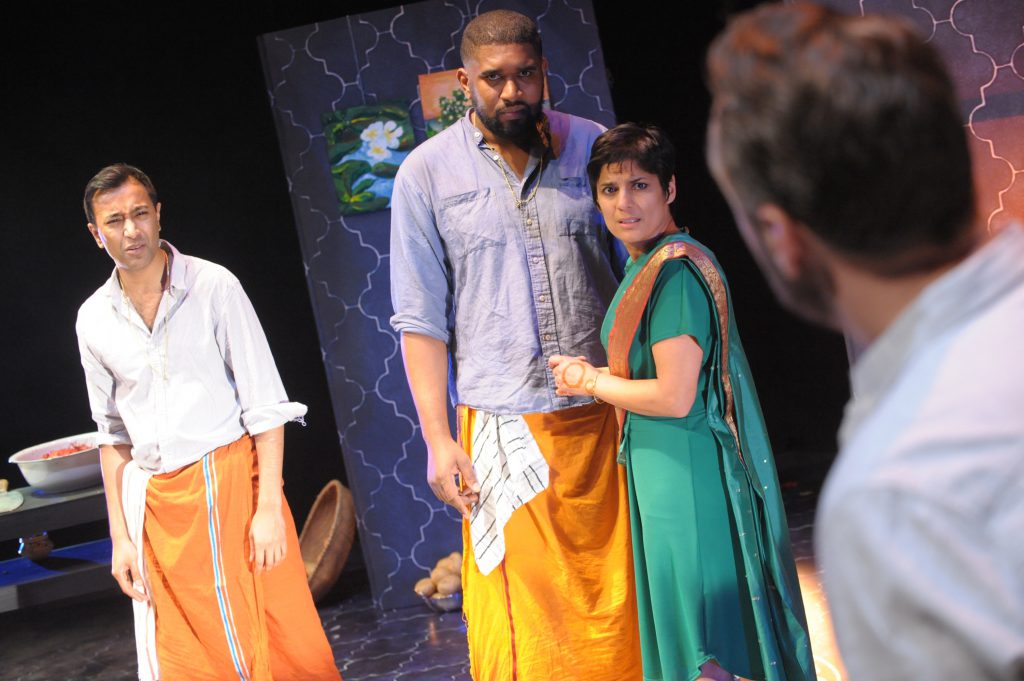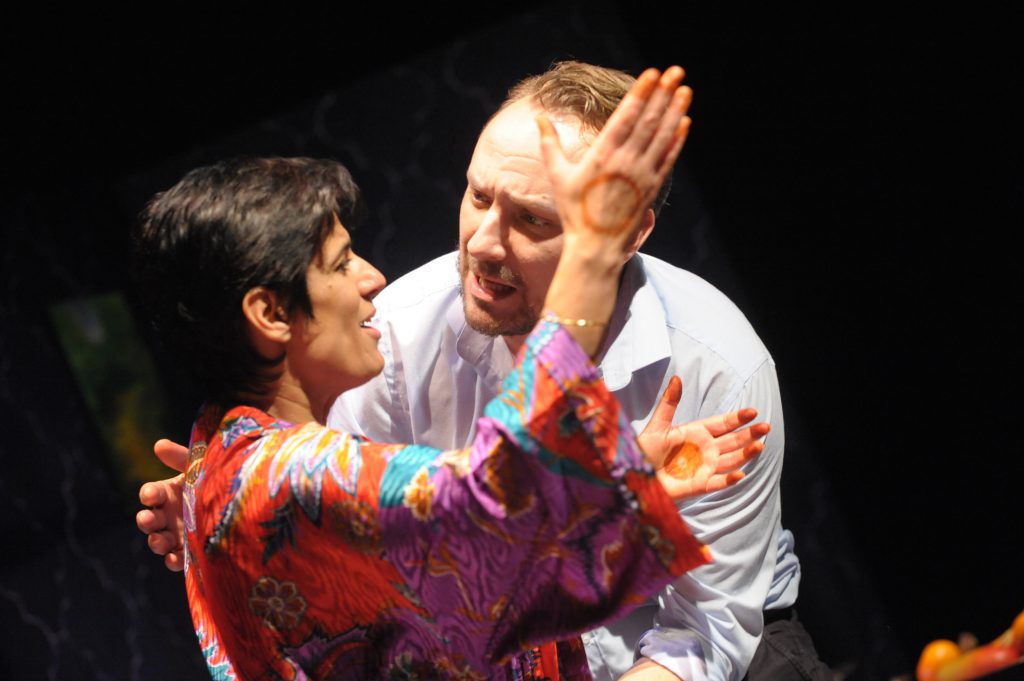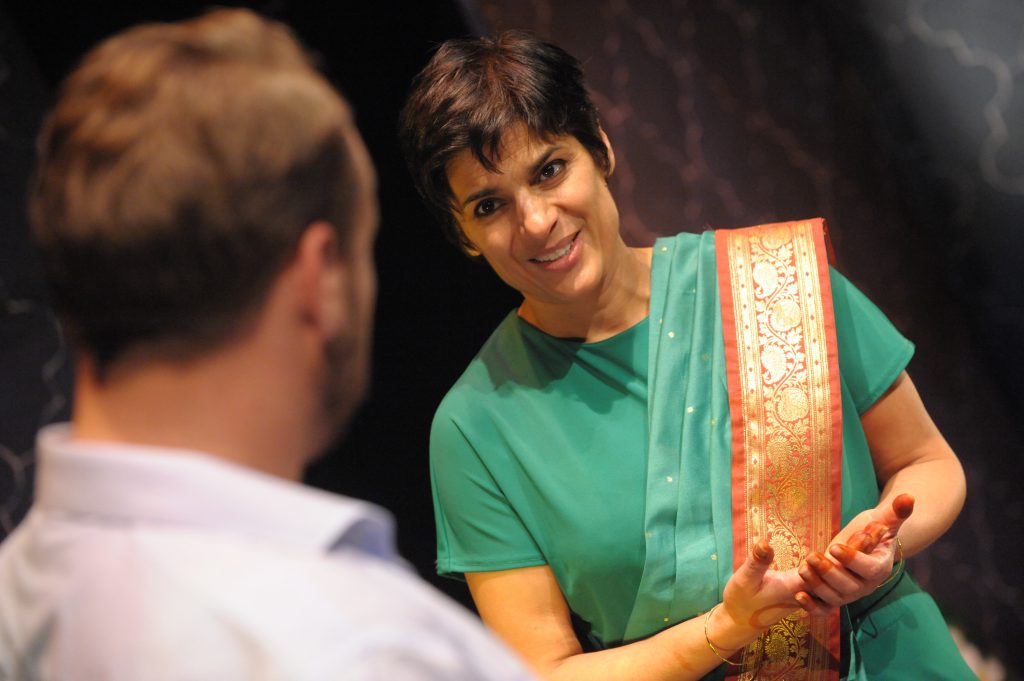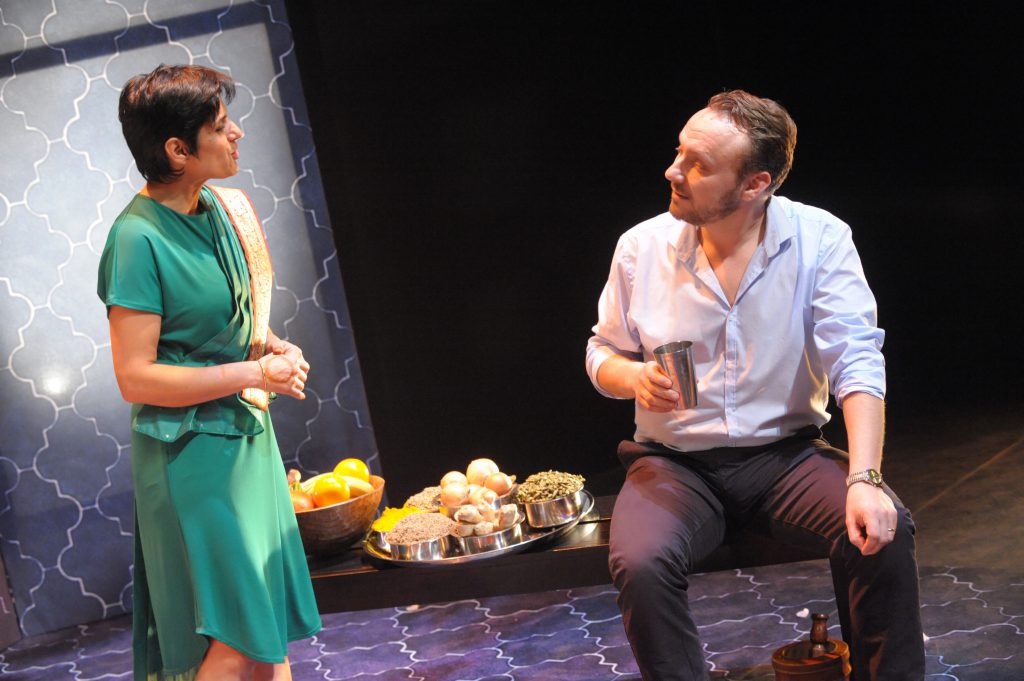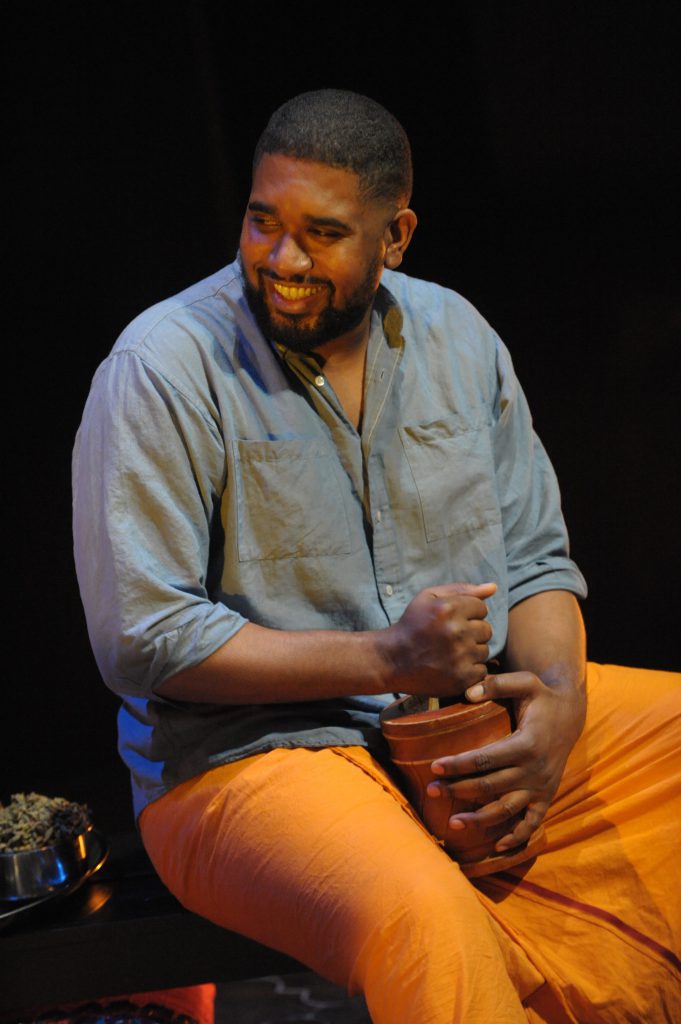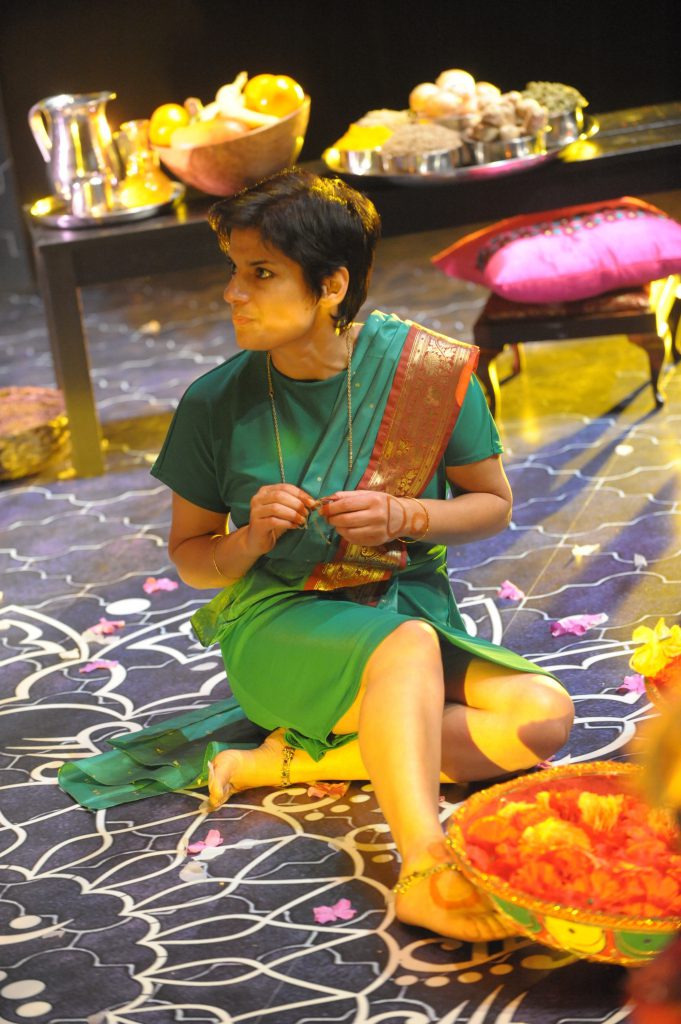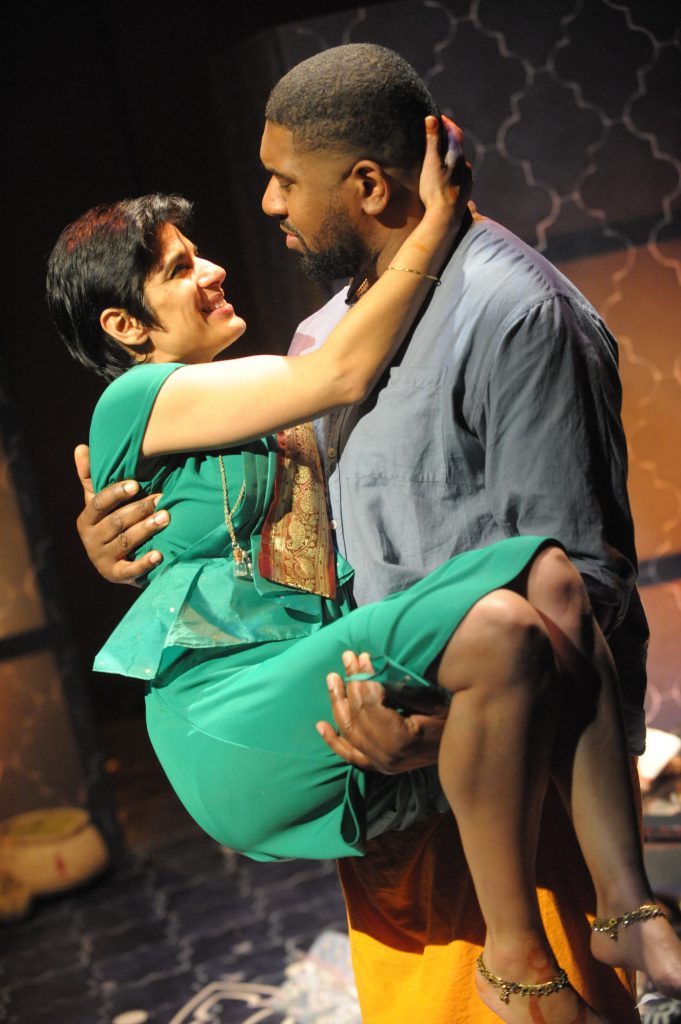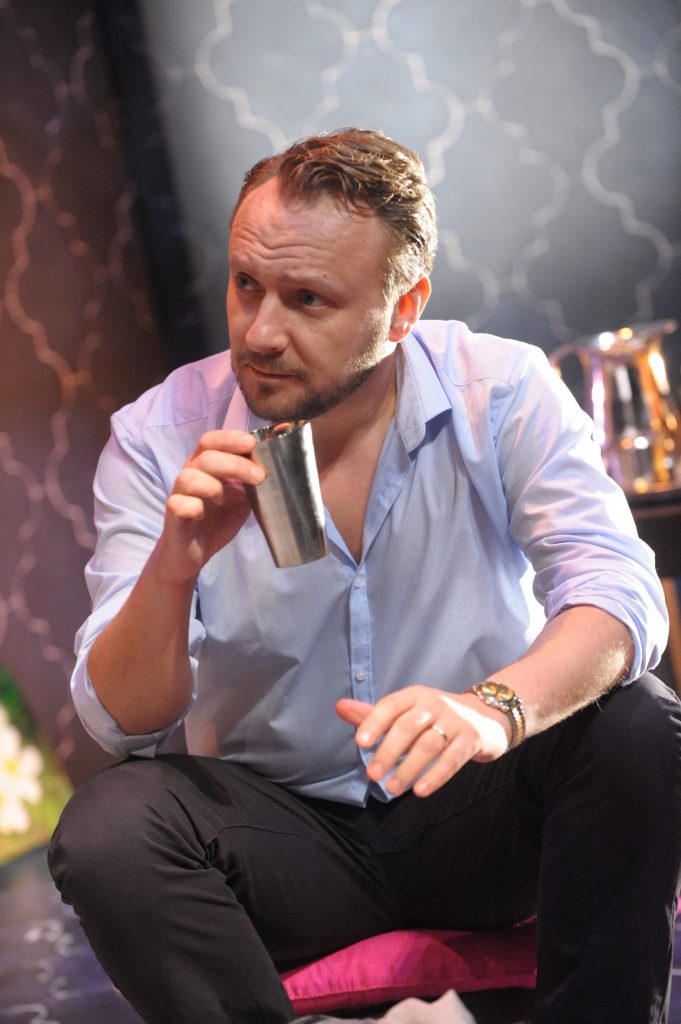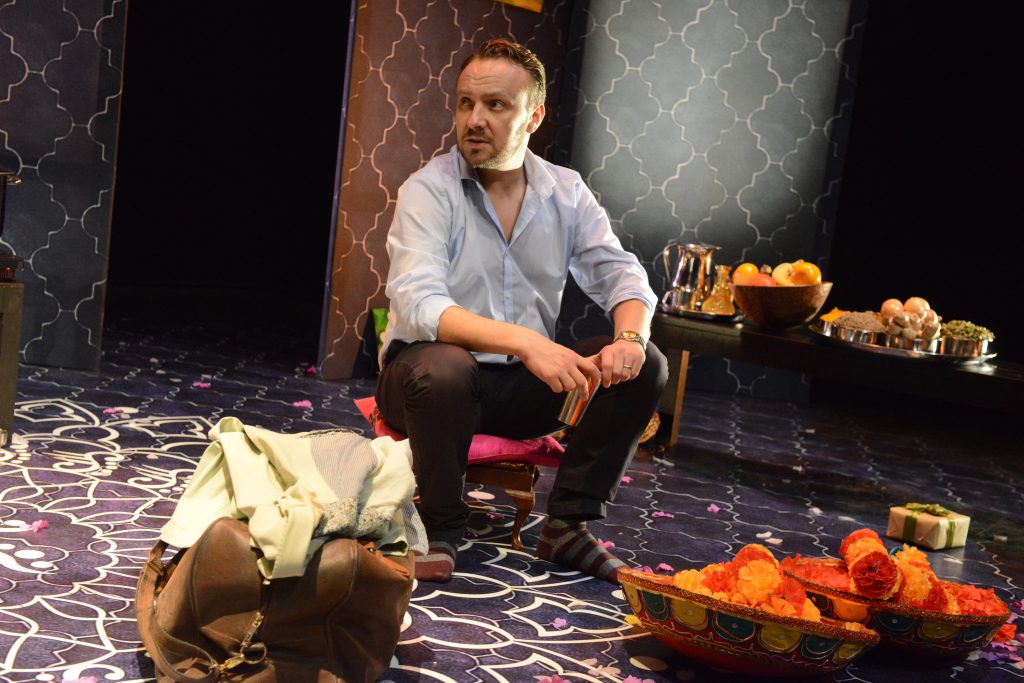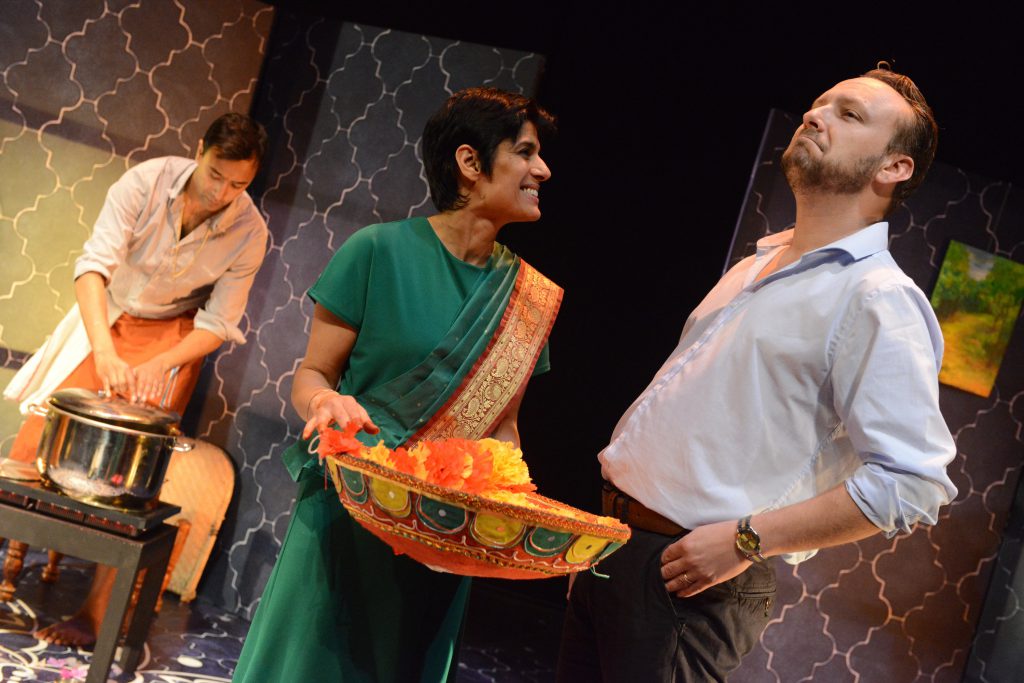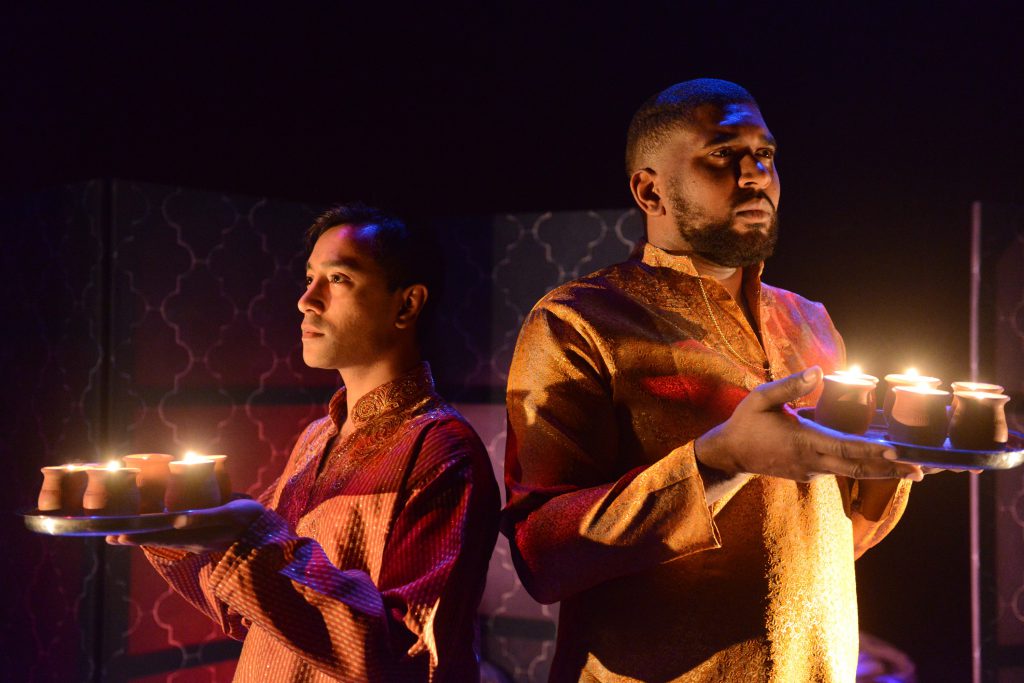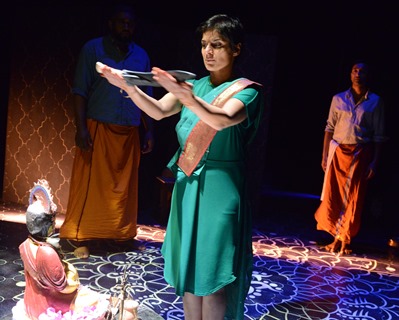 Janet Steel's simple, effective staging, is bathed in warm colours and heady smells…. arrestingly unique.
Time Out
Chauhan slowly builds a gripping four-hander that asks provocative questions about duty, freedom, leadership and whether motherhood leads inevitably to female subjugation.
Metro
Stunning set, mindful and evocative of the rich culture it is portraying, The Husbands brims with knotty questions and boldly explores ingrained gender narratives…. a well told story that will stay with you long after the play has finished…
The Public Reviews
anet Steel tightly directs The Husbands… an interesting concept engagingly executed… cleverly calling into question many orthodox beliefs …nothing if not thought-provoking
Whatsonstage.com
Another challenging and thought provoking work from Kali Theatre
Asian Culture Vulture
Syreeta Kumar is fantastic! She is convincing, attentive, sexy, strong, and believable. You will change your view of her many times during the play and by the end you can't tell whether you like/dislike or agree/disagree with this strong visionary
Leicester Online Magazine
This is a play that challenges its audiences and isn't afraid of tackling bigger issues about the role of women's lives and equality… it leaves its audience with much to think about
theasianwriter.com
Venues
Toured to
Plymouth Drum 12-15 February
Birmingham mac 22 February
Leicester Curve 25 February -1 March
Shrewsbury  Theatre Severn 4 March
Wolverhampton Arena 5 March
Tewkesbury  Roses Theatre 6 March
Ludlow Assembly Rooms 7 March
London Soho Theatre   11-23 March
BSL Signed Performance 19 March
Cast | Creatives | Crew
Cast and Crew
Cast
Phillip Edgerley, Syreeta Kumar, Rhik Samadder and Mark Theodore
Creative Advisor
Elizabeth Freestone
Lighting Designer
Prema Mehta
Production Manager
Luke Child
Company Stage Manager
Sarah Julia Pujol
Technical Stage Manager
Sam Eccles