Productions
Sundowning
by Nessah Muthy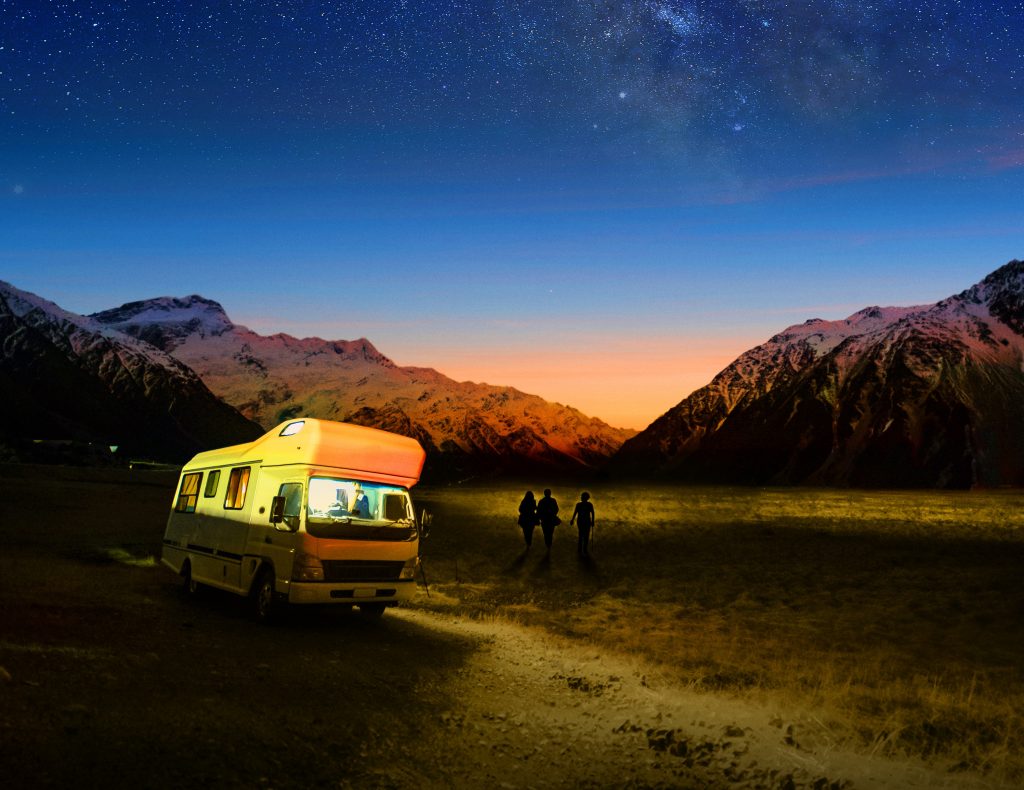 Autumn 2018
Plymouth, London, Slough
Love, loneliness and guilt between three generations of women
What is the true cost of care?
When Alyssa returns home from prison she's devastated to find her aunt has put her beloved grandmother Betty in a care home. Determined to give Betty one last jolly, jingle filled holiday and recapture happy childhood memories, Alyssa kidnaps Betty and the pair embark on a campervan road trip to the seaside.  But soon Betty's dementia and Alyssa's troubled past catch up with them….
A compelling new play by Nessah Muthy about love, loneliness and guilt between three generations of women.

★★★ 'Muthy nails the way sensory experiences can burst through the dementia haze… The temptation of the play is to look away. The strength of this play is that we cannot'
– The Guardian

★★★'Muthy's dramatisation… is touching and emotionally challenging -an excellent piece of thought-provoking theatre'
– Plymouth Herald

★★★★' An outstanding performance from Hazel Maycock whose portrayal of Betty is worth the price of admission alone'
– SpyInTheStalls

★★★★'probably one of the most sensitive portrayals of dementia seen on stage. It doesn't tiptoe around it, but it never seems to take advantage of it either…. a lovely, emotive piece of theatre.'
– TheReviewsHub

'Really moved by #Sundowning by @KaliTheatreUK @TristanBates last night. Dementia is a tricky subject to tackle but they do it with great subtlety, as well as a bittersweet humour that left me a bit broken at the end'.   
-Tweet from Jo Caird

'It's not an easy play to watch and is very harrowing at times, but dementia is something we are all going to have to face up in our lives – directly or indirectly.'
– AsianCultureVulture
The production has received two nominations for Offies (the Off West End Theatre Awards):
Hazel Maycock for Best Female In A Play
Dinah Mullen for Best Sound Designer
Writer

Nessah Muthy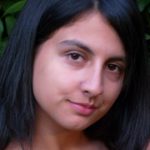 Nessah Muthy is a multi-awarding Writer's Guild nominated writer, winner of the Character 7 Prize and the Adrian Pagan Award 2018. She has worked with a number of established theatres and arts organisations including: the Royal Court Theatre, Punchdrunk, the National Youth Theatre, Cardboard Citizens, HighTide, Kali Theatre, Theatre Centre, Iris Theatre, Cloakroom Theatre and […]
About the writer
About the Play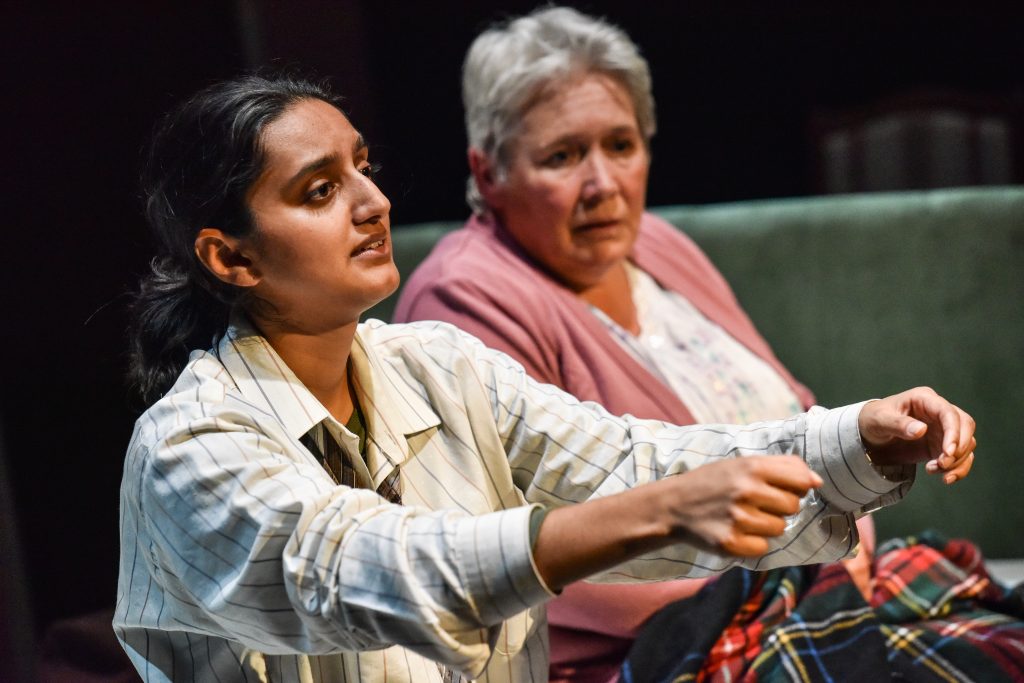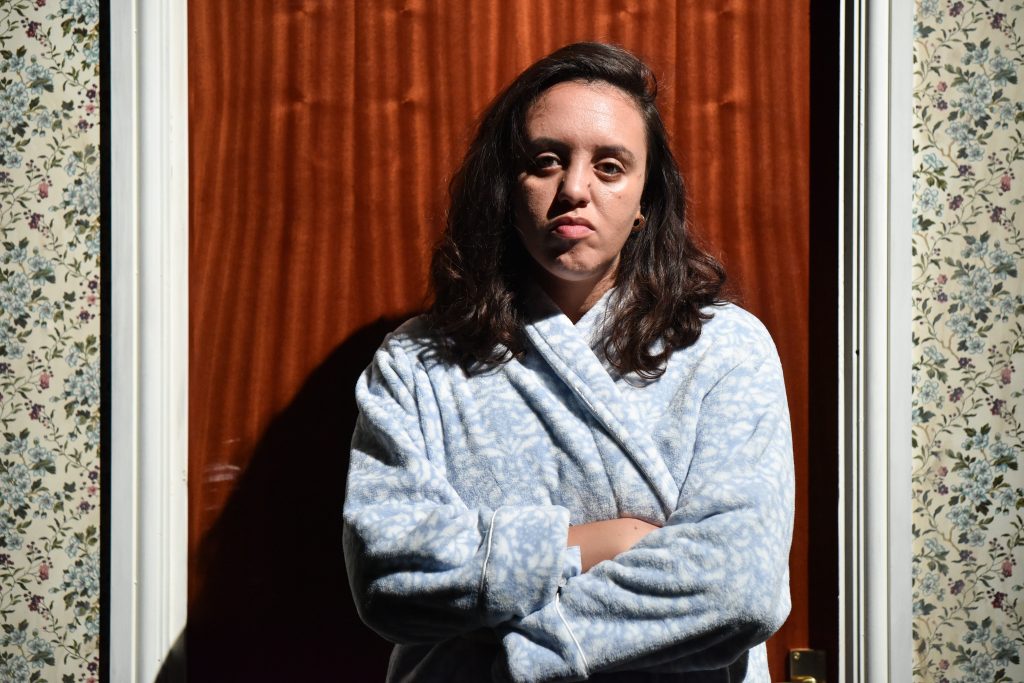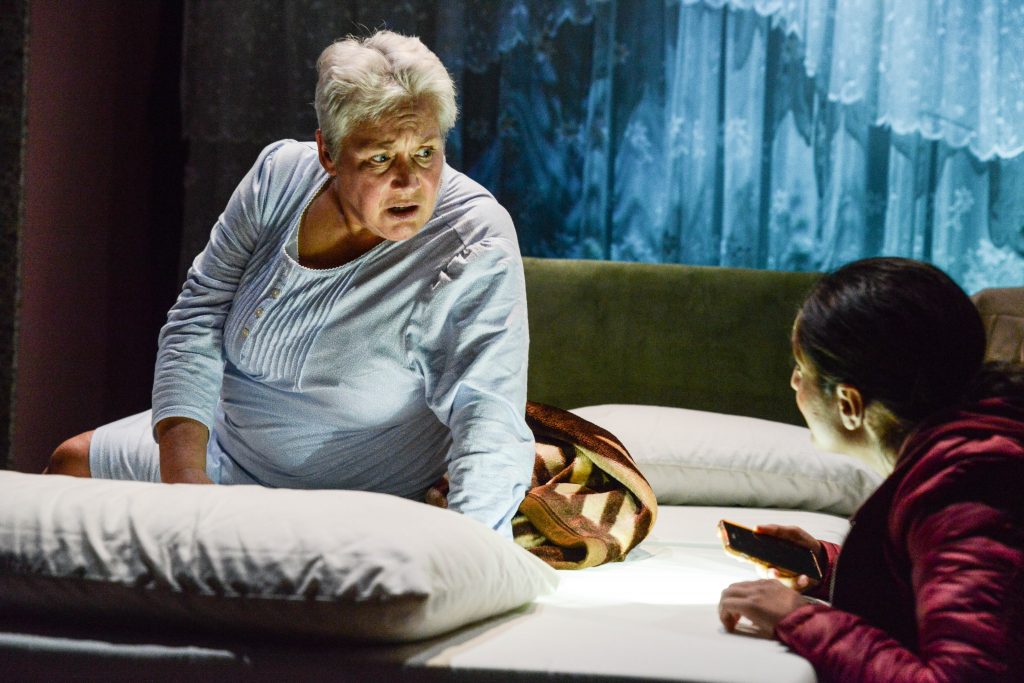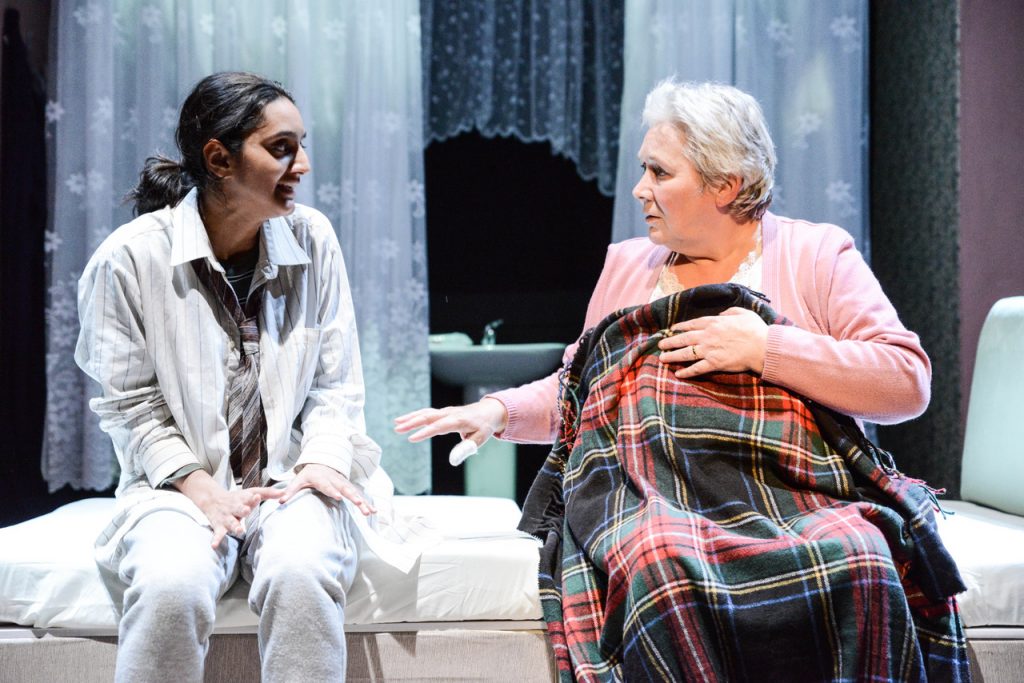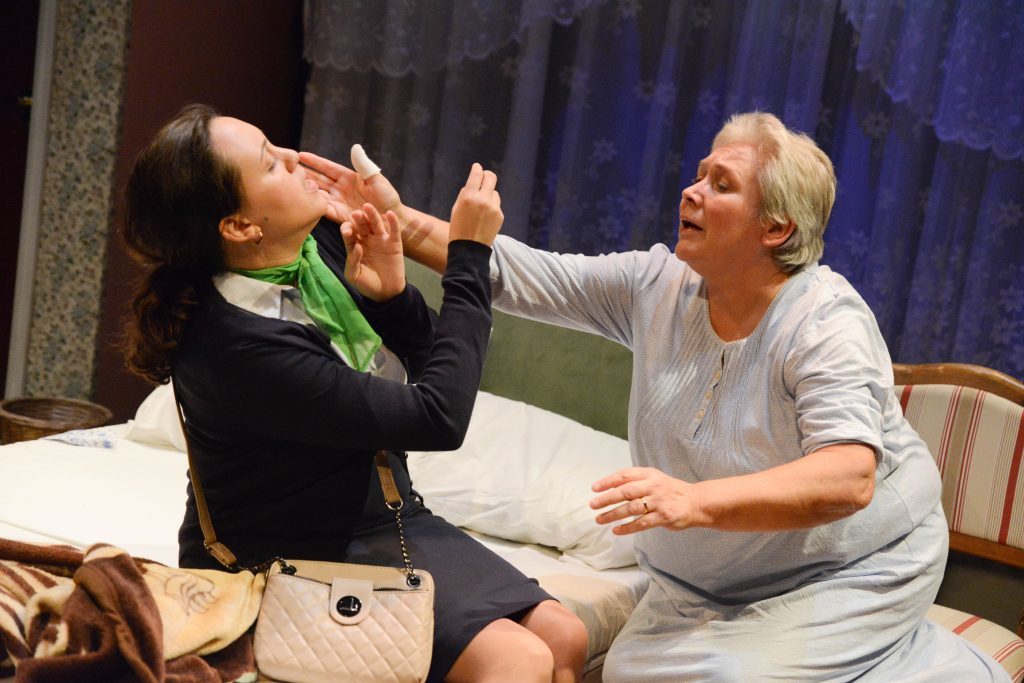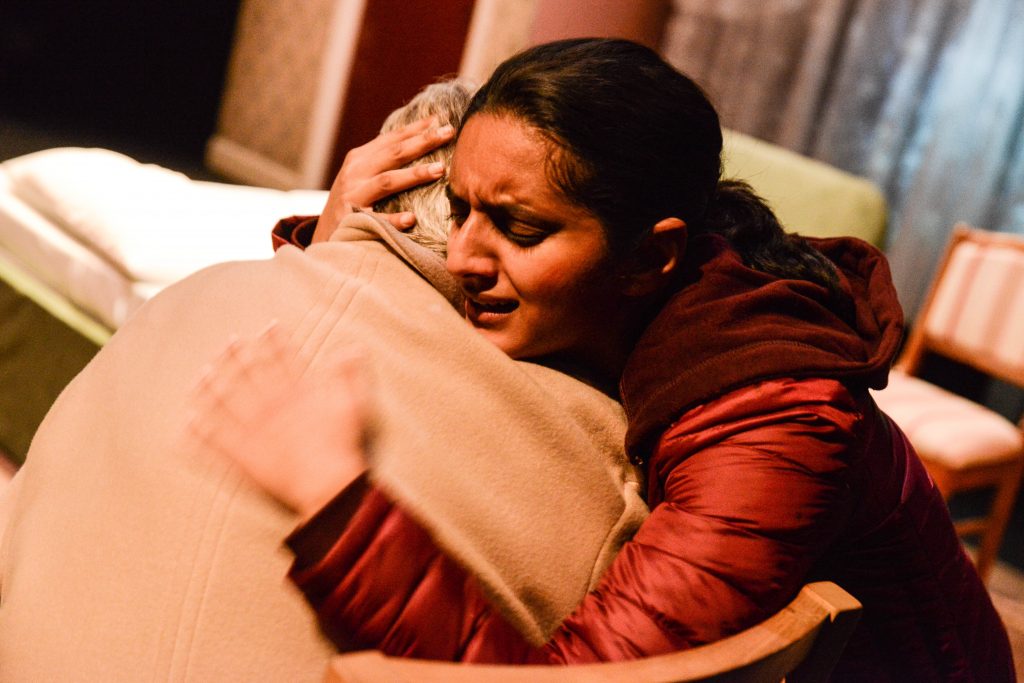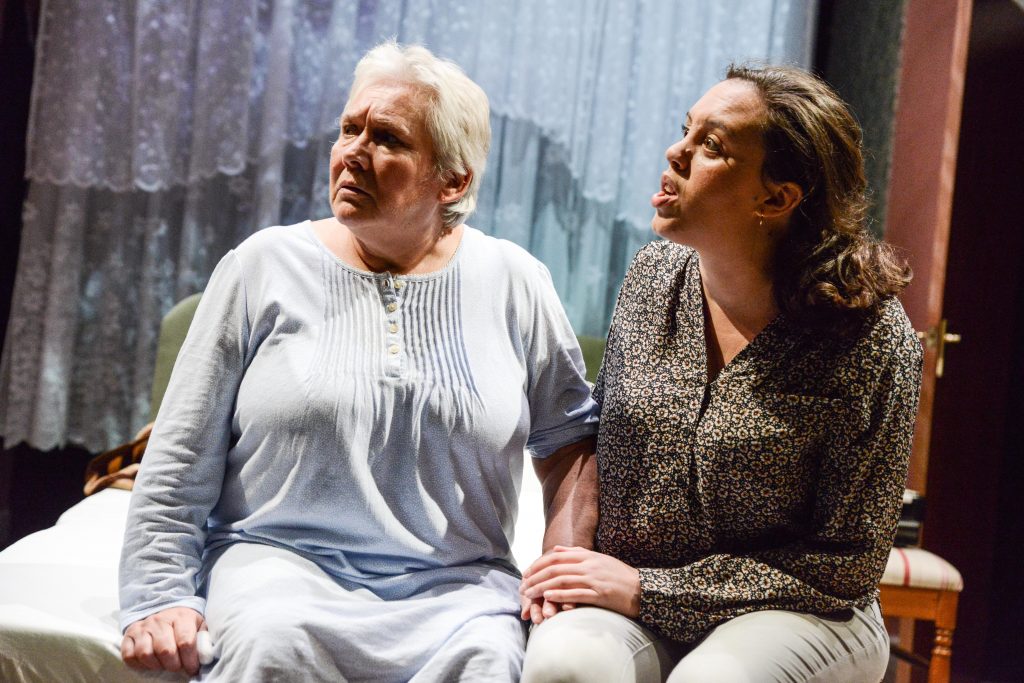 "#Sundowning is touchingly beautiful and poignant as it examines the effects of #dementia with truth, humour and sensitive direction and performances from a brilliant cast!"
Jennifer Lim, Twitter follower
"Sundowning at @TristanBates was absolutely fantastic last night, and moved me to tears. Can definitely recommend this wonderful, poignant play. Well done to all involved – you should be exceptionally proud."
Micheal, Twitter follower
"Anyone who has ever been a carer should see this brave, beautifully presented play. Much respect to the cast & creatives: I nodded in bittersweet recognition, also left stunned by agonising concepts presented before me. Gripping,tense work."
Emily Stride, Twitter follower
Venues
PLYMOUTH
Theatre Royal – The Drum
10 – 13 Oct 2018
LONDON
Tristan Bates Theatre
16 Oct – 3 Nov 2018
Post Show Discussion on Wed 24 October with Sarah Mould of the Dementia Training Company
SLOUGH
Slough Curve
9 – 10 Nov 2018
Cast | Creatives | Crew
Cast and Crew
Cast
Hazel Maycock , Nadia Nadif, Aasiya Shah
Video Designer
Daniel Denton
Lighting Designer
Pablo Fernandez Baz
Sound Designer
Dinah Mullen
Production Manager
Kate Jones
Stage Manager
Charlotte Cooper