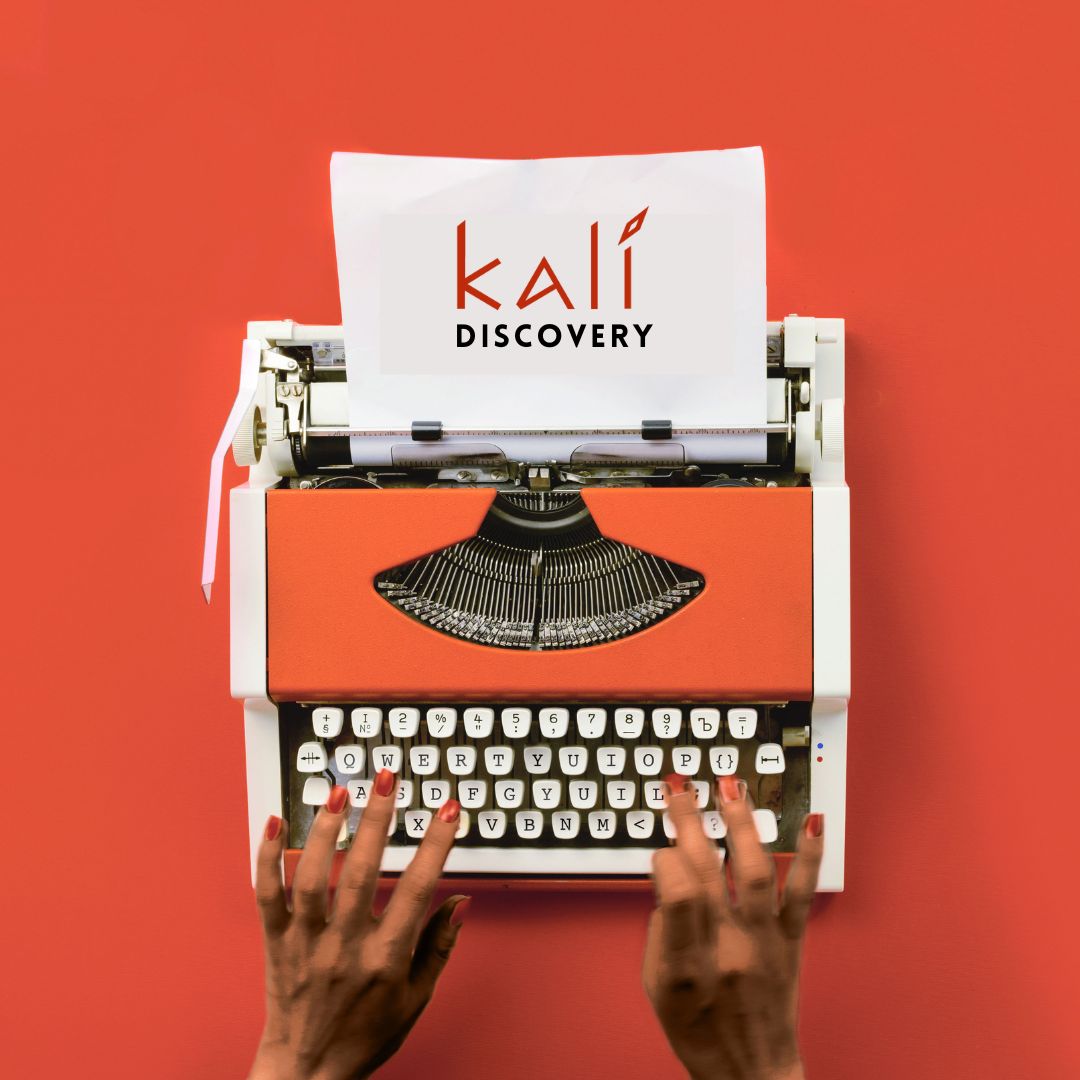 Discovery
Kali's free writing programme for aspiring female and nb playwrights of South Asian descent 
Discovery is Kali's free writing programme for aspiring playwrights in collaboration with leading national theatres.
In the past, we have worked with Hampstead Theatre, Theatre503, London Pleasance Theatre, Leeds Playhouse, Oldham Coliseum Birmingham Repertory Theatre and Leicester Curve.
Selected writers receive:
3 playwriting workshops led by leading female practitioners
Dramaturgical support to develop their 10-page submission into a 20-minute play
Rehearsal with actors and director
Two public performances of a staged reading as part of a showcase for industry, friends and family
A bursary towards travel expenses and childcare
Our next DISCOVERY programme will run from September 25 – March 26
Open to UK based women and nb writers of South Asian descent* who are eligible to live and work in the UK
Writers must be able to get to one of our partner venues. (A small bursary is available to help with travel expenses)
Writers must be 18+
No previous writing experience is necessary.  This opportunity is for writers who have never had a full length play professionally produced.
The Discovery Programme is led by Kali's Artistic Director Helena Bell
*At least one parent must be descended from the diasporas of the Indian Subcontinent
Find out more about our 2018/2019 programme here: 
"The sessions have encouraged me to recognise and take advantage of my strengths, and the workshop leaders have instilled a lot of confidence through the time and attention they have taken with each writer."
Sabiha Mank
"Without the insights from the workshops I would never have felt able to develop my work at all. The entire experience of working with Kali Theatre feels transformative for me."
Natasha Hettihewa-Young
"I feel much more confident with technical aspects of writing for stage and look forward to further development that the programme offers."
Farhana Shaikh
"All of the dramaturges I have met have been both generous and inspiring with their time and expertise and I feel hugely grateful to have been chosen  to be part  of this programme."
Sarah Isaac
"In terms of being a writer, the deadlines have pushed me to consolidate my ideas, otherwise they can often run away from me!"
Aroob Sajjad
"Being an Asian woman of nearly 80 years of age, I have not experienced any barriers or any negativity, in fact this programme and the people involved have supported, encouraged and given me a platform to share my writing and stories inspiring me to carry on regardless of my old age."
Saroj Suri
"My meetings were critical to me thinking about how to develop my work. They helped me focus my plot and central character questions. It was invaluable."
"I would recommend anyone to do a programme like this with Kali. It's opened up a whole new world for me and I am so grateful."
"[I gained] Confidence to write more and have faith in my work. Inspiration from being around such great mentors. A new renewed passion for the theatre and new stories. All in all a fantastic and really nurturing experience."
"We all revived superb dramaturgical support that was rally well tailored to each of us as individual writers."
"To be around practising dramaturgs in the industry was a real blessing."
"I was unsure how the Discovery programme would work but we were all truly nurtured and looked after. I think the Discovery programme is hugely unique in how it tailors support for each writer. It was much more interactive than other writing programmes I have attended."
"It's so lovely to be mentored by a team who really understand the nuances of developing emerging writers and have in place a structure that aids and nurtured them."