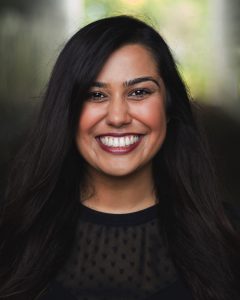 Kiran Benawra is a writer and producer.
She has worked on productions for BBC One, Channel 4 and MTV. Kiran's TV script was included in the BFI Postroom's Top Picks of 2016, she was a finalist in the comedy writing category at the Funny Women Awards 2017, and she has recently written and co-produced the Meanwhile in Lockdown… series released on IGTV with Cariad Productions.
Kiran was part of The Mono Box's and Hampstead Theatre's PLAYSTART scheme, and her short play was published by Oberon Books.
She is part of the Free Association's improv teams, Dream Phone and Minority Report.