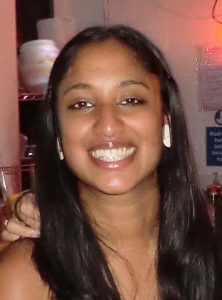 Atiha Sen Gupta is a playwright and screenwriter.
Plays include: WHAT FATIMA DID (2009), STATE RED (2014), COUNTING STARS (2015 – 2016), CASTAWAYS (2017), ABI (2018) and GIG (2019).
Atiha's work has been nominated for the Evening Standard's Most Promising Playwright Award and the John Whiting Award (2010) and Amnesty International's Freedom of Expression Award (2015).
For TV, Atiha has written for SKINS, HOLBY CIY and EASTENDERS. She is currently writing a short film for Film4 and Slam Films.
Atiha is interested in telling the stories of those who stitch the red carpet rather than those who stand on it.