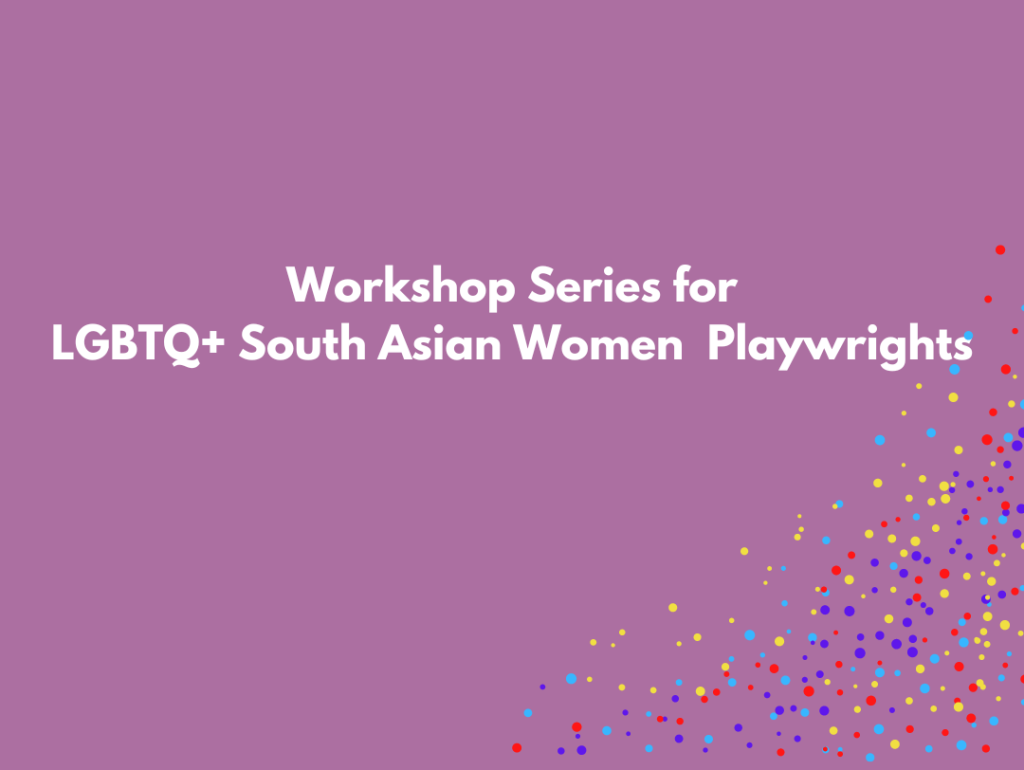 In a country where LGBTQ+ culture can often stand separate from South Asian cultures and even occasionally pitted against one another, what does it mean to be a queer South Asian playwright?
How do we juggle our loyalties? What is the burden of representation? Who are our intended audiences? From what part of ourselves are we writing? What is the industry landscape for brown queer writers? Is it possible to tell queer stories without being openly queer or 'out'? How can we protect ourselves? 
These three 2hr Zoom based workshops will explore what it means to be a queer South Asian writer, and ways in which to produce work that feels authentic to our whole selves, in spite of the demands or expectations of the theatre industry on the one hand, and our varying communities on the other.  In addition, a series of writing exercises and discussions will help you get started on a new piece of work.  
The workshops will be led by Iman Qureshi.
Iman is a writer for stage and screen. In 2018 she won the Papatango Prize with her play The Funeral Director, and is currently under commission from the Almeida, Papatango, the Bush, English Touring Theatre and the Royal Court. Iman's latest play The Ministry of Lesbian Affairs opens at Soho Theatre in May 2022.
These workshops are for playwrights and aspiring play writers from a South Asian background who identify as LGBTQ+ women or AFAB non-binary.  
We need you to tell us who you are when you apply to join but it will be possible to attend the workshops anonymously using a pseudonym and avatar.  Please tell us you would like to do this and we will send you more information.  We will treat the identities of all participants as totally confidential and store them securely. 
How to apply:
Please email info@kalitheatre.co.uk with the subject May Workshop Series
If you are not already known to us please tell us a little about your experience or aspirations as a playwright
Please only apply if you can attend all of the workshop dates (Thursdays 19 & 26 May & 2 June 6-30-8.30pm)
Deadline to apply is 12th May.