News
Leicester based writer Farhana Shaikh reflects on Leicester's localised lockdown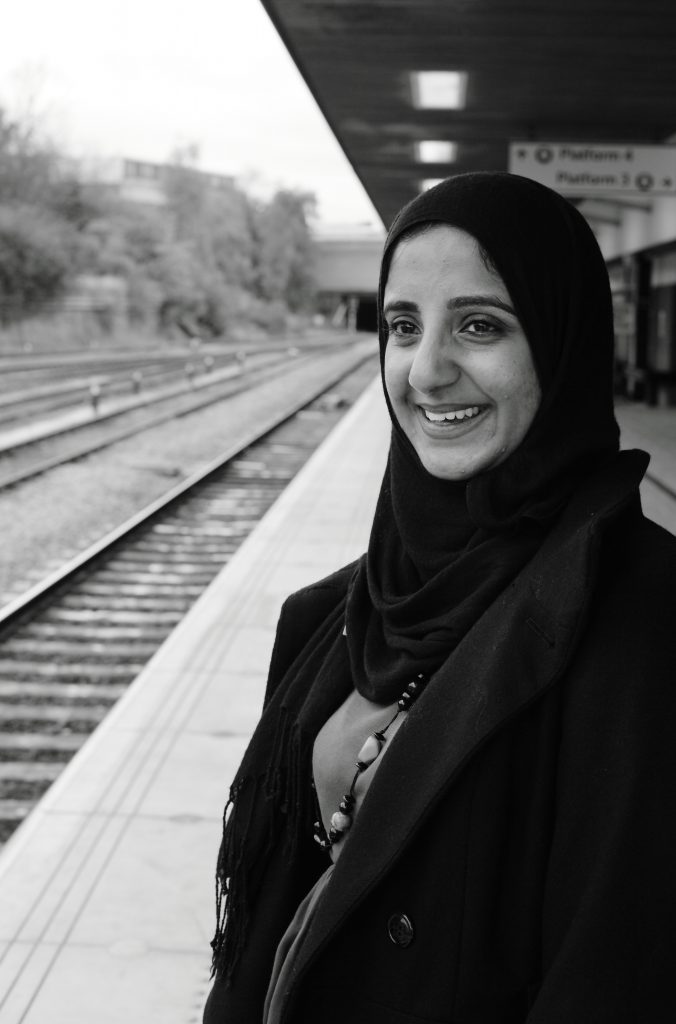 We asked writer Farhana Shaikh to share her experiences and thoughts of life in Leicester under localised lockdown.
We send our support and solidarity to all our friends in Leicester as they endure this second lockdown.
About Farhana
Farhana was a writer on our 2018/19 Discovery programme and contributed to our Discovery Podcasts with a recording of her stage play Risk, which you can listen to here
"I have a delivery coming tomorrow," my husband said, as soon as he came in from work.  
A week earlier, he mentioned that one of his colleagues had fallen ill with the virus and had come into work. He'd been told to go home, book a test, and self-isolate for two weeks. Later that evening, my husband mentioned that the delivery was for a testing kit. 
Following Boris Johnson's announcement on May 11th my husband had returned to the textile factory where he works – armed with a litre bottle of hand gel and a face mask. Our relationship had been fraught ever since. For me, it felt too soon and too sudden. That week the UK's total death count surpassed 31k deaths. 
When the testing kit arrived we sat together on the sofa, opened out the contents and looked at each other suspiciously. Could my husband be asymptomatic and unbeknownst to him have passed the virus to the children? He confessed that he wasn't allowed back to work unless he tested negative. Eight people had fallen ill, and even with stringent measures in place, it had spread throughout the factory. 
As we waited for the test results I scoured the local papers. Just up the road a primary school had been forced to close, there were reported cases in other food factories across the city. The test came back unclear and had to be redone. 
Some days later – on June 18th, Matt Hancock made mention of a "possible" outbreak in the city during the government's daily briefing. Ten days later the full extent of Leicester's plight was made public. It came as a shock to the city mayor who had only known of 80 positive cases during the period June 13-26, when in reality, 944 people had tested positive. Those with their ear to the ground, the textile workers from Leicester's most deprived communities, may have been able to sound off the alarm sooner but would their voices have been heard?
The last time Leicester was in the spotlight was a moment of glory. In 2016, against all the odds, Leicester City Football Club were crowned champions of the Premier League. Now the city was being shamed on social media and became the target of a disgusting hate campaign. 
It soon became clear that the worst affected areas of the city were also at the heart of the city's manufacturing industry. Rows and rows of terraced housing sit opposite towering factories, offering low paid work to those without CVs and GCSEs. These workers – mostly from high risk groups – had simply done what the government had asked them to do.
Last weekend as the rest of the country began to enjoy their freedom, Leicester was forced into a localised lockdown. I sat at the kitchen table cancelling a second set of plans of day trips and feasting I had organised to make up for our cancelled summer trip. On social media, the city fought back against the hate with a video campaign #WeAreLeicester – which highlights our communities at their best – standing shoulder to shoulder in solidarity. 
Leicester is not a city without its problems and the national media has rightly put the exploitative nature of our textile industry into sharp focus. But with the attention now on sweatshops and big business rather than the textile workers, there's a danger that their voices will never be heard.