Productions
River On Fire
by Rukhsana Ahmad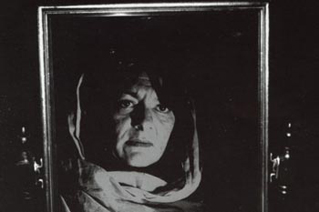 February 2001
Lyric Hammersmith | UK Tour
Kiran, a young British Asian actress from London is recruited by an Indian film director to play the part of Shola, a Mogul Antigone. But the death of her screenwriter aunt throws her life into turmoil by putting her into direct conflict with her Indian cousins and forces her to grapple with communalism as it spills over into her life.
Set against the Bombay riots of December 1992 in which an astonishing 46 people were killed, this is a contemporary re-working of the ancient myth, Antigone; still relevant to our times, particularly in a South Asian context where communalism still continues to divide us. Stories emerge from the ashes of the fires that engulfed Bombay.
River on Fire was shortlisted for the 2002 Susan Smith Blackburn Prize.
Writer

Rukhsana Ahmad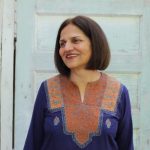 Rukhsana has written and adapted plays for the stage and BBC Radio, achieving distinction in both. Credits include: River on Fire (Finalist, Susan Smith Blackburn Award), Wide Sargasso Sea (Finalist, Writers Guild Award for Best Radio Adaptation) and Song for a Sanctuary (Finalist, CRE award for Best Original Radio Drama), Mistaken: Annie Besant in India […]
About the writer
About the play
ripe with tensions… this very able cast tell the story of how family squabbles … can become highly political when religion is involved…. it stays with you…
Time Out
Excellent to see Kali Theatre proving as innovative yet mainstream as ever.
The Stage
Date and Venue Info
London
31 October – 18 November 2001
Lyric Hammersmith
Leicester
27  Feb – 1 March 2001
Leicester Haymarket
Crawley
7 March 2001
The Hawth
Southampton
10 March 2001
The Gantry
Cast and crew
Cast and Crew
Lyric Hammersmith Cast
Ravi Aujla, Sumitra Bhagat, Lyndam Gregory, Shelly King, Rina Mahoney, Sanjit Sil
Touring Production Cast
Sumitra Bhagat, Rina Mahoney, Sanjit Sil, James Clotfelter, Allana Sheard
Director
Helen Bell (formally Uren)
Designer
Sophia Lovell Smith
Lighting Designer
Flick Ansell
Sound Designer
Ansuman Biswas
Technical Manager
James Clotfelter
Company Stage Manager
Allana Sheard
Kathak Dance Choreographer
Gauri Sharma Tripathi
Flight Director
Richard Ryan